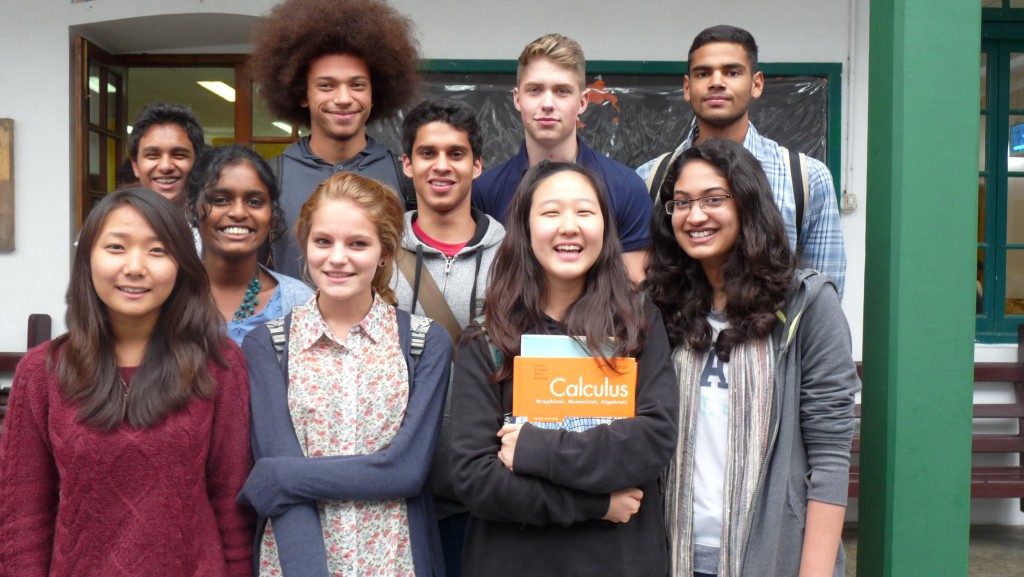 21 Apr

10 Reasons Why Woodstock School Got Education Right

 

Before I start the list, I would like to say that no one asked me to write this article. I decided to do it for myself and personal blog because I genuinely think that Woodstock  was one of the few schools that got education right. When was the last time you heard a high-school student enjoy school and want to vocalize about it? Here are 10 reasons why I think everyone should get the Woodstock experience:

10) College-Preparatory Workload

Most  schools kill people with work. It didn't give people any time for themselves, and to me, this is the worst way to prepare people for college. How can a person find what they want to do when they have no time to discover what they want to do? Luckily, when I came to Woodstock, I was able to take a breath of fresh air. Although there is less work, if I procrastinate, it can severely hurt my GPA. This is much more of what college is like. This also goes hand in hand with the grading system. I am given more time to complete a task than my old school so I can work harder on it, which  allows me to get a higher grade. My old school focused on quantity of work, Woodstock focuses on quality (the more important aspect).

9) Small School (But Not Too Small!)

I appreciate small schools, but sometimes they can be too small. Cliques start to form, people become outcasted, and gossip spreads like wildfire. Woodstock has just the right amount of people so that I can comfortably jump from group to group without feeling excluded while also having a close relationship with teachers in the classroom about their subject.
8) Situated in One of the Most Beautiful Locations in the World
Being able to live in the foothills in the Himalayas while getting world class education is such a special opportunity. Walking down from
chapel
at night displays the breathtaking illumination of Dehradun, and the view of the mountain from school is a view that many people will not forget long after they graduate.
7) Diversity
Woodstock can boast over 26 nationalities within it's school. My roommate is Burmese-American, and my friends are Indian, Korean, Australian, American, German, etc. Everyone I know (except for the Americans) can speak two or more languages. Many people come from different backgrounds, and that enriches my experience here. People tend to be accepting and understanding of each other on a basic level just because of the many different backgrounds that each one of us encapsulates.
I am a very outdoorsy person, and always appreciate being outside. The Hanifl Center is an amazing place where I can check out equipment and go on camping trips with the coordinators and teachers that work there. I love that Woodstock realizes that it's located in one of the most beautiful places in the world, and takes advantage of it. Teaching kids about the outdoors strengthens leadership skills and sense of adventure. I am happy to know that the school allows people to learn in more ways than just the classroom, which is something that other schools fail to realize is important.
5) Large Amount of After-school Activities
I am used to a small selection of after-school activities to participate in, however, when I came here, I was astounded at the large amount of
clubs
. There are so many clubs that it's near college level. Woodstock offers everything from cooking to exercise programs, to art after school, to SAT prep. Seriously, anything you could want is offered here.
4) The Teachers are Passionate and Knowledgable
I love almost every one of my teachers, and the reason is because they are much more than just teachers. Because it's a boarding school, I've had the privilege of spending time with teachers on camping trips, field trips to Delhi and beyond, and one special occasion of having Thanksgiving dinner with the AP US History class. I know a lot about the teachers pasts and who they are as people, which makes class more engaging and inspiring.
3) Experimental Education
As part of a interdisciplinary project, the entirety of the Junior grade is doing a TED talk on a controversial topic as part of the "Festival of Ideas". As a Junior myself, I love this idea, and have been obsessed about my topic on education reform (which Woodstock has inspired me to talk about). In addition, the Hanifl center, the outdoor learning weekend, and activity week all encourage outdoor education. What I have learned from my stay at Woodstock is that there are two types of schools. Schools that only want good grades for their reputation, and schools that inspire the student through allowing them to discover their passions. Woodstock is the type of school that inspires.
2) The grading system is correctly used.
Most people forget that a 90 –100% means perfection, not just a mere completion of a task. Lately, the American system gives students perfect or near-perfect scores for just about everything. Sure, it's pretty hard to get a 90-100% in school, but it shouldn't mark the "average" grade. In reality, a "C" grade should mark an "average" student, although no one really follows this. Woodstock, on the other hand, does follow this rule, but also treats an 80 as an "A" to keep up with the rest of the American school grading system. I appreciate that the school put this into place, and wasn't afraid to make an 80 percent acceptable. I also applaud the parents who allowed this grading system to be implemented; it takes bravery to change such a well-recognized system.
1) Our Principal is Spectacular
Dr. Long is a very special person, and Woodstock is especially lucky to have him as our Principal. He does a fantastic job of making the parents happy, while also being flexible with the students. I can't think of one person who dislikes Dr. Long, and this is a very hard thing to do in such a public position. Dr. Long has made Woodstock what it is today, and I respect him for creating such an inspiring environment for students and teachers alike.