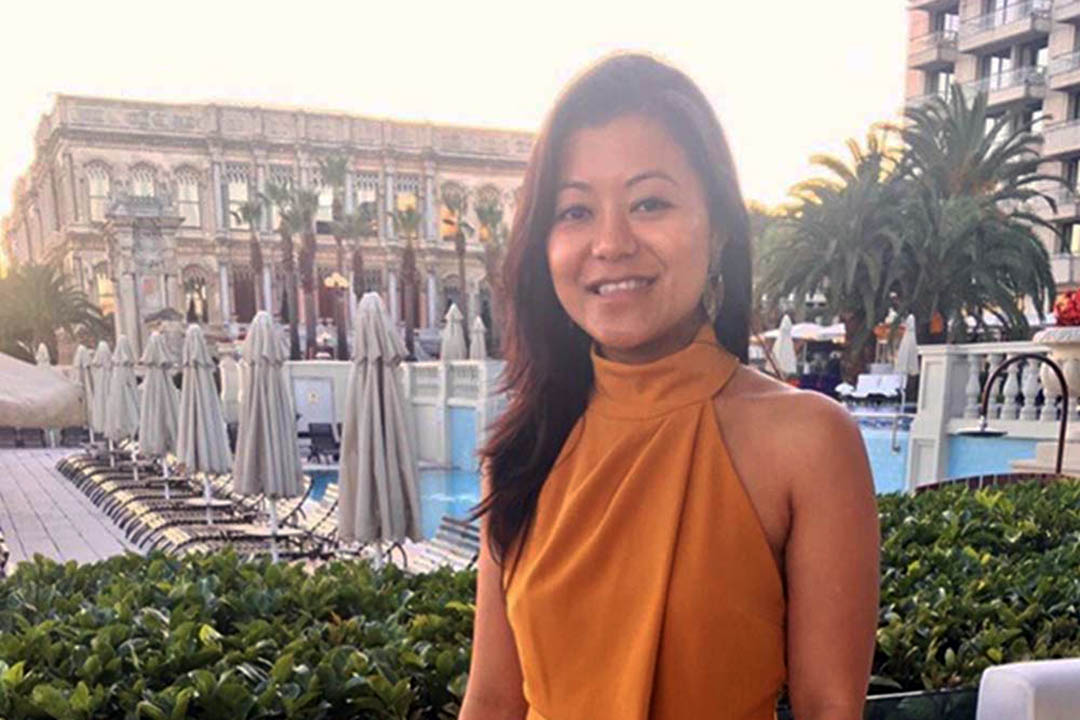 23 Mar

Alumni Spotlight – Kilang Yanger '02

Kilang Yanger, alumni from the Class of 2002, shares her journey of discovery and growth following her graduation from Woodstock. Being a scientist and having a Ph.D in cancer biology, as well as having completed a fellowship in regenerative medicine from Harvard Medical School, Kilang has contributed to an entire new sense and perspective of the medical field. She has used her experience collectively from Woodstock and its provided memories, personal experience, and perseverance to achieve the accolades she holds today. In this interview, she tells us how she's arrived at where she is today, and the role Woodstock played in helping her reach for those aspirations.

You've obtained your PhD in cancer biology and have completed a fellowship in regenerative medicine. How did you end up choosing science as your profession? 

I would say in Woodstock, I took a lot of science classes except biology because I thought I was going to get into engineering. So, I went to Carleton College, a small liberal arts college, in Minnesota and when I got there, I was taking their physics classes and I realized the idea of physics was not what I had in mind. However, long story short, it was my nuclear physics professor who nominated me for an undergraduate biomedical summer fellowship with the Howard Hughes Medical Institute – the second largest philanthropic organization after the Gates Foundation for biomedical research. Thanks to that fellowship, I spent a summer in New York and did bench research at Columbia University studying the evolution of vocal pattern generation in amphibians. The next summer I came to Harvard to do a summer internship in a lab focused on cancer biology as I had started to recognize that that was my interest. After those experiences, I realized that this was something for me, so I applied to PhD programs and decided University of Pennsylvania was my top choice. At UPenn, I joined a lab which was both a combination of cancer biology but also had a stem cell component, hence the regenerative medicine aspect. I did my Ph.D there and decided to continue with my fellowship that was more involved with regenerative medicine. It was more a mixture of these serendipitous steps yet at the same time, an innate sense for curiosity which was definitely fostered by Woodstock's approach to learning as it was back then.

Congratulations on the NorthEast Young Heroes 2020 Global North East Indian Award! How does it feel to be the recipient of such an award?

I was taken by surprise because I'm based in the US and for them to reach out and even nominate me was very humbling. I'm from Nagaland but we from the Northeast region tend to think of ourselves as a collective. It's both encouraging in the sense of wanting to help portray the area in a positive light and to be recognized by your own people and community is very humbling. It was also really nice to see the other nominees and how they're all very accomplished in the things that they do in their own fields. It was a nice surprise and very encouraging way to end the pandemic year on a more positive note.

What are some interesting aspects of your career as a scientist?  

As you know, I did my fellowship but now I've switched to the commercial biotech aspect. I no longer do lab research in the sense of going into the lab and doing hands on research. I'm now working at a consultancy firm that is very focused on the life sciences and biotech. It's amazing how much your Ph.D knowledge and scientific approach is helpful being part of the commercial and business side of things. The thing is that science, medicine and biotechnology are moving so rapidly that, in some ways, the older approaches of having a certain logic as the main motive for a lot of pharmaceutical drugs and medicines are a bit outdated and not the only approach these days. Right now, the field is very much about gene and cellular therapy where the aspirational aim is for a bona fide cure. It's not just about palliative care anymore, it's really trying to assess the cause of the disease and address. I work with colleagues who are a mixture of people with business knowledge and background, but to help our clients— we are learning that we really need to know the science and the biology of either how their products work or what it is about these various diseases that lend themselves to be appropriate for these approaches. I'm not currently a strict academic scientist in that sense of being in the lab, but I'm very much still reading a lot of scientific literature and talking to scientific colleagues about how to approach various problems.

You were a member of UPenn's student government, and you founded a student health program. Can you elaborate on that? 

I went to UPenn for my Ph.D which is a big school that has a lot of different opportunities. Once you take part in student governments, like from my early experience in high school at Woodstock, it is something that stays with you. I started to get involved in my Ph.D student government programs and got exposure to the larger student body. I was elected as chair for the student life program and during my tenure, I came to recognize that despite having a lot of resources that are set up to help students with their wellbeing, colleges can still be a very stressful place for many students partially because students are unaware or don't know how to access these resources. So, to centralize and make it more accessible in a social and fun way, I developed this fitness program by partnering with different organizations within UPenn and within the larger Philadelphia area by talking to local businesses/ fitness studios and sports clubs to see if they would be interested in being part of this cohesive program. To my surprise, many of them were eager to join up.

At a place like Upenn, where you have students from different schools and places, it was fun to have these collaborations with different people. I finally launched "PennSHAPE" in 2012 and we had a lot of students involved in it. It's still going on and the Annenberg School of Communications within UPenn used that program to see how students stay fit during school years and have even published an academic paper about it as well. I did it because I felt that there had to be a better way for students to access resources for them to feel like they have a better work life balance and to help them also meet students from other schools and create a communal aspect to it.
When talking about how Woodstock helped me in some ways to get into the field that I am in now, having a creative outlook and perspective or being open minded is Woodstock in a nutshell – that ability to learn beyond the walls.
What was life like for you after graduating from Woodstock?
As mentioned earlier, I hadn't taken biology classes in high school, but right when I had graduated from high school and was gearing up for coming to the US for college, my father was diagnosed with cancer. That time between graduation and college was a time of uncertainty – I didn't know if I would be able to come to the US for college, despite being awarded a generous and prestigious scholarship to attend college. However, it was my father who pushed me to attend college despite my doubts and fears. Even though I never really thought that I would study biology when I joined college, in some ways, it was a very indirect way of ushering me into this field of cancer biology to help me become a scientist.
Though Woodstock is a very international place, it was a bubble in many ways as I had been there since the fifth grade. At that point, more than half my life was Woodstock and it was amazing. The initial transition from Woodstock into what others might call the "real world," can be a little different for some people. That adjustment is an interesting process but at the same time, because you learn to live with so many different types of people from various backgrounds, you crave that even more when you are out of school. When talking about how Woodstock helped me in some ways to get into the field that I am in now, having a creative outlook and perspective or being open minded is Woodstock in a nutshell – that ability to learn beyond the walls. Things like the sports curriculum, Activity Week, and extracurricular activities is something that back in the day, other public schools didn't have; those are aspects that make Woodstock unique, which I hope those initiatives continue today and in the future as they are some of the key components to the school's value proposition, not just strictly the academic curriculum.
Were you a part of any extracurricular activities at Woodstock?
In some ways, maybe too many programs! I did a lot of sports like soccer, basketball, track and field. I was the girls' basketball captain during junior year, and then I was involved with NHS and was the co-president. Throughout high school and middle school, it was a mixture between student government and sports. I also played piano, and at some point, I got involved in the theatre and drama a little bit, designed posters and would be behind the scenes for our plays. I feel like Woodstock gives you that opportunity to be involved in a lot of things and you choose what you want to do. Not to mention, if you are an outdoors person, nature is directly out there for you to explore (even though we complained about all the walking at the time).
Do you have any favorite memories from Woodstock?
There are too many! My friends and I were studious but also mischievous. There was one year when we planned a fake fire alarm at Alter Ridge as part of an April Fool's prank very early in the morning (but we had agreed with the dorm parents to do it). Representing Woodstock at the Bournvita Quiz Contest in Mumbai on tv was an exciting one, as was being an exchange student program to Carey Baptist in Australia. The thing is, you build memories, but the important thing is you continue to build memories just because the people you meet are really friends for life. I think in some ways that is unique, where sometimes the friends you make in elementary school are the friends that remain even outside of Woodstock. And not just friends, I still keep in touch with teachers from Woodstock who were just as important in making my experience at Woodstock as great as it could have been – Ms. Holmes, Mr. Emmanuel, Mrs/Dr. Singh, Mrs. Bhide, Ms. Hoffmann, Dr. Schooler…to name a few. Once you're a part of Woodstock it continues to be a part of you. From the alumni side, looking back, I've organized a couple gatherings and when you get together, you can just be yourself knowing that you're all from Woodstock. There is a commonality that exists without one having to acknowledge it explicitly.
Interview by – Rhea, Class of 2022