Experience Woodstock with our English as a Second Language Summer School
Email us to find out more and reserve your place
Dates: 2-15 July 2017
Ages: 10-16
The Programme
Our programme offers two weeks of intensive English language immersion: 70+ hours of intentional language teaching and language and cultural exposure with highly experienced Woodstock ESL teachers, constant exposure to English throughout, and 24/7 on-site teaching and/or residence staff. The programme merges the academic rigour of intensive English language classes with the energy and excitement of a summer camp.
Who Should Join
Current Woodstock Students
The Woodstock ESL Summer School is a great jump-start to a new school year. Many parents choose to improve their children's English by sending them to summer programmes elsewhere. With the Woodstock programme re-opening, your child can now enjoy high-quality intensive and intentional English language immersion with experienced Woodstock teachers right here at Woodstock.
New Woodstock Students
The Woodstock ESL Summer School is a stepping stone to a Woodstock education. The programme will give your child an opportunity to get accustomed to the school and surroundings before the school year begins. It will provide your child the necessary fundamentals of English to move more quickly into mainstream classes. It will also help your child with the often difficult transition phase into the first trimester at Woodstock.
External Applicants
This is an excellent opportunity for anyone interested in an intensive language programme. It will also provide an opportunity for potential Woodstock applicants to experience what life and learning are like at Woodstock School. The programme will in part follow the Woodstock class schedule (with all classes having an ESL focus), and will also include excursions and numerous activities where the language learned in class can truly be put into practice.
Schedule
July 2nd: Arrive at Dehradun Airport, be met by Woodstock chaperones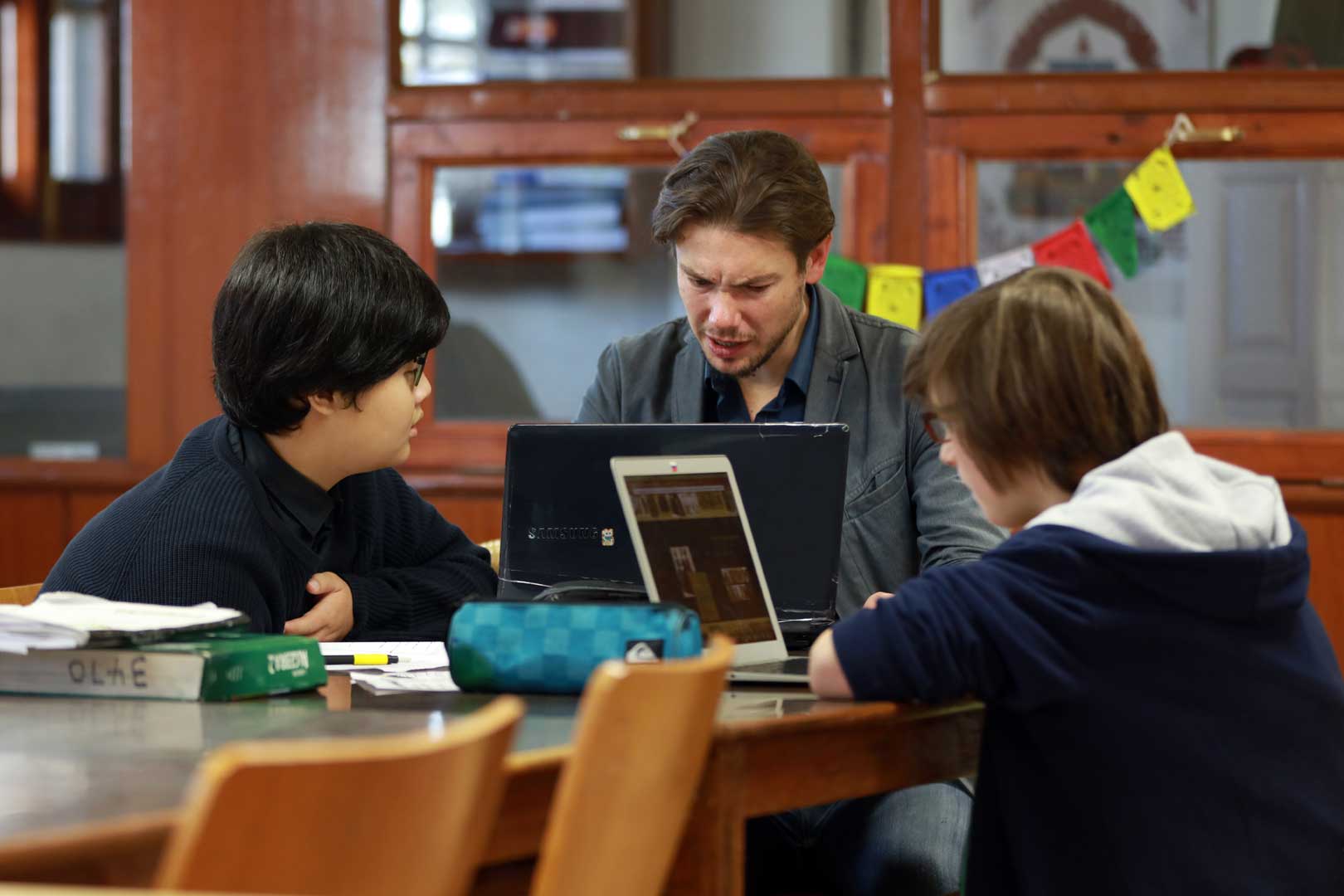 July 3rd: Orientation and settling in dorms
July 4th-July 14th: Acquire language and experience culture through classes, excursions, activities and outdoor learning
July 15th: Leaving students seen off at Dehradun Airport by Woodstock chaperones
July 15th: Continuing Woodstock students meet new arrivals and begin general school orientation programme.
Costs
The total cost is $1400 USD. This includes:
30+ hours of in-class instruction
40+ hours of out-of-class instruction
Experienced Woodstock teachers in all classes and on all excursions
24-hour on-site teaching and/or residence staff
24-hour on-call nurse
Accommodation in Woodstock dorms
All meals
Excursions to local areas (Tibetan Children's Homes school, Flag Hill, Jabbarkhet, Chukkar, Bazaar, cooking at a staff home, and lunch at the Principal's Cottage)
Register your interest now
To reserve your place, or discuss whether Woodstock's ESL Summer School is right for you, click here to email John Robertson, Head of ESL.
Email us to reserve your place
John Robertson, Head of Languages and English as a Second Language
Raised in Canada, John has taught English as a Second Language for 11 years, working in countries including China, England, Tibet and Nepal. He believes maintenance of students' first languages is central to a secure identity, cognitive development and second-language acquisition, and that a second language should not be a replacement for the first.
English as a Second Language
Woodstock welcomes students from around the world. This cultural and linguistic diversity provides unique opportunities for all the students at the school. In particular, the ESL programme has been designed to help students who have English as a second or additional language to access a Woodstock education. Our aim is to help students develop English skills that will allow them to be successful in their academic work and confident in everyday communication.
Click here to find out more about Woodstock School's ESL programme.