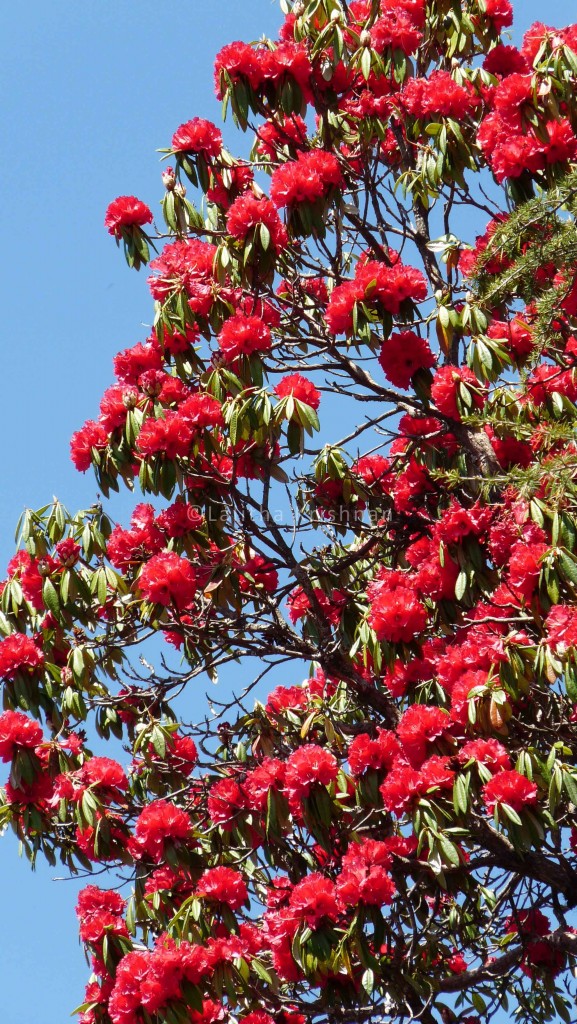 07 Apr

In Full Bloom At Hanifl Centre
Rhododendron arboreum
The sporadic flashes of red on the Woodstock hillside are easily recognisable as Rhododendron. In Hindi, the flower is known as burunash ka phul (बुरुंश का फूल). Following this morning's rain, one can't help but notice the ground beneath a Rhododendron carpeted with fallen blooms.
Locals make a refreshing summer drink with just the petals.You could add them to a salad. Jams are usually available in season at hillside NGOs. They say the flower has some medicinal value. Either the birds and bugs have figured that out or they love the taste; they flock to the Rhododendron in droves. It's not a bad time to catch two birds with one camera-shot! As you see, it's also the favourite of our resident Langur.
Take a walk to Hanifl and around if you're here. Enjoy the flowers whilst in bloom.