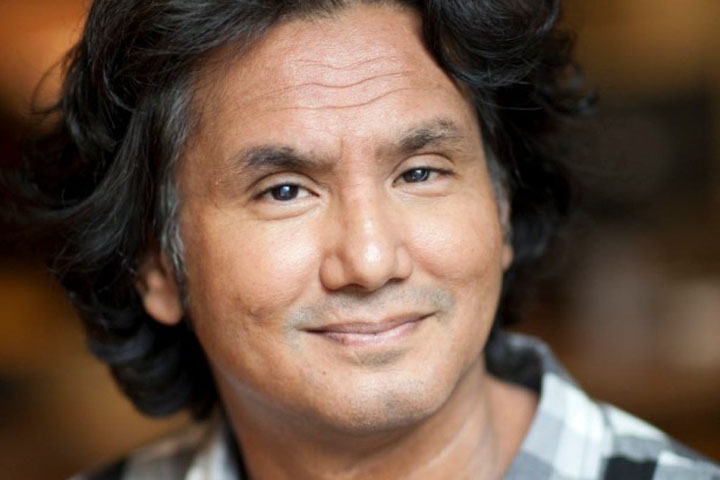 03 Oct

Know Jeet Singh: Distinguished Alumnus Of The Year
Achievement in his field
That should spell fields to cover Jeet's four areas of expertise where he plays a leading role: computer software design, multi-media, musical performance and start-up promotion.  A political science graduate, Jeet entered computing as a technical writer for a voice-messaging company after he graduated from MIT with a political science degree.
"Prior to founding ATG, Singh was a marketing and business development executive at firms including Boston Technology, Team Technologies and Groupe Bull/Bull Corporation of America."  Courtesy: ComputerWeekly.com
Computer software design
In 1991, Jeet, along with with Joseph Chung, his MIT roommate,  co-founded one of the earliest computer software design companies in e-commerce with a $5,000 investment.  Art Technology Group (ATG) became a provider of consumer-focused Internet applications and development tools but initially advised website builders.
In 1997, ATG started to supply software, producing among other things the e-commerce platform used by major firms.  Overall, ATG "products included pioneering applications for merchandising, marketing, content personalization, automated recommendations, and live-help service" -Glenn Conrad.
Its first wide-release product was Dynamo, a Java-based Internet application environment.  Its products included pioneering applications for merchandising, marketing, content personalization, automated recommendations, and live-help service.  Some of the company's clients include:  Sony Online Ventures, Stream International, Harvard Business School, Apple Computer, and the MIT Media Laboratory.   "Dynamo was one of the first systems of its kind to manage online ecommerce and set some new standards in that sector, says Eleanor Nicholson.  Singh served as the company's President and CEO.
Only two years later, in 1999, ATG made its first public offering.  The co-founders began to sell their interests in ATG in small amounts to the public over 3 years.  Jeet left ATG in 2003, as planned.  After that, ATG grew through acquisition.  Oracle bought it in 2011 for a rumored $1 billion, keeping it as a subsidiary with the ATG name.  "That," says Ashoke Chatterjee, "should be argument enough about Jeet's ATG – $5000 to $1B – as a professional achievement, although he would be the first to say that it was a team achievement, not just his. That team achievement in no way dilutes Jeet's nomination – it strengthens it by underlining his qualities as a leader."
Multi-media.  Over the past few years, Jeet established Redstar Studio, a multi-media studio in Cambridge MA that explores new approaches to communication, as a performance space and cyber-portal for artists and innovators.  Redstar Studio (www.redstarunion.com) is a high-tech communications centre that broadcasts live concerts, panel discussions and seminars.  It "permits interaction between far-flung presenters and their audiences.  He has presented on Redstar a number of programs, both entrepreneurial in nature and other kinds of programs of more general interest." –Eleanor Nicholson
Music. His band 'The Singhs', for which he is a musician and singer, released five albums in the last 10 years, a long life in this industry.  The band drew musicians from the band he founded as an MIT sophomore, after having won a competition at the university.  The DAA Committee has no information about The Singh's reception but appreciates the pun in its name.
Start-ups. Redstar also serves as a catalyst for entrepreneurial ventures.  Jeet "offers stipends to persons with ideas, who then work on their product, whatever it is, which is then part of a competition.  Winners are funded to start a business that hits the market and might hit the jackpot.  He and . . . Winterline are now developing a for-profit adventure program (for lack of a better word) designed to develop practical skills in young persons aspiring to make a difference in our globalized world."  -Eleanor Nicholson.  The DAA Committee has no more information about this relatively new activity.
The emerging picture shows a man who made a significant contribution to his first professional field and then, went on to excel in a few more.
Awards:  These professional organizations recognized the nominee's contributions.
TEDx speaker.  "Jeet was invited to be a TED speaker at a time when TED meant a select few" -Ashoke Chatterjee.   Jeet spoke about entrepreneurs November 1, 2011.  You can watch his talk here:  YouTube
MIT recognized Jeet Singh as one of its notable alumni.  See this wikipedia entry:
Publications
ComputerWorld ran a long interview
Forbes Magazine named him in 2000 one of the 40 most significant businessmen under the age of 40 working in the United States – Glenn Conrad and Computer World.com.
Many other sources:  according to Glenn Conrad, Jeet's "success was widely celebrated in the business press.  Profiles of Jeet and what he had built appeared in publications and broadcasts too numerous to list here."
Achievement in voluntary service or philanthropy
Within the Woodstock Community, Jeet is best known for founding and funding the Winterline Foundation, which has supported projects at the school, from the purchase of Mt. Hermon estate to providing recognition and compensation for outstanding faculty.  Eleanor Nicholson said that over the years Winterline gave Woodstock, in a combination of grants for visiting scholars, a fellowship to recruit and retain good teachers, software, awards to staff for leadership in global education, the Winterline Center for the Arts and the most recently the Writers' Festival.  Winterline had Dick Wechter's 5 K classroom translated into Hindi and undertook to have other 5 K Classrooms developed and produced.  After that, Winterline helped Woodstock by supporting the Winterline Center for the Arts. 
"Through his Winterline Foundation," says Glenn Conrad, "Jeet granted more $2 million to causes in and around Mussoorie.  More than three quarters of these have been grants requested by Woodstock or Woodstock staff members."
Winterline Foundation also supports activities and projects outside of Woodstock, including:
Grants to Mountain Shepherds have helped young people from Uttarakhand train as trekking and tour guides, sherpas with "skills beyond carrying heavy loads–knowing first aid and EMT, knowing more about their physical environment, knowing how to interact with clients, etc." – Ashoke Chatterjee
Grants to Kaplani School and MGVS have assisted in village projects in the Mussoorie region, in education, healthcare and environmental.
Grants to Mussoorie Writers (an outreach affiliate of Woodstock) have brought more than 150 writers, artists, mountaineers, musicians and conservationists to Mussoorie.
Matching funds for contributions to Akshara in Pune, Kaplani School and now Prabhat, Ashoke's son's NGO. 
Grants to organizations and institutions that promote global citizenship, including projects at Mahindra World College.
In addition, Jeet helped his father, Madanjeet Singh, set up the South Asia Foundation, which funds projects related to the cultural heritage and development of the subcontinent.  [Ashoke Chatterjee]
Testimonials: 
Ashoke Chatterjee (former board member Woodstock School and Winterline, and DAA recipient):  "Jeet believes that with his material success as an entrepreneur comes the responsibility of helping others fulfill their dreams.  Winterline Foundation is the most evident example of Jeet's philanthropy, disbursing approximately $250,000 in grants every year for the past fifteen years.
"What comes through to me … is his acceptance at an early age that with privilege comes responsibility. I am told that at Woodstock and again at MIT Jeet would express his sense that being in and growing in these environments demanded that he share that opportunity, and give back to those who made the opportunity possible. Winterline was the 'institutional' outcome of that conviction."
"This guy … [has been] described as a bit of a 'genius".  [During my first visit to ATG's headquarters], "it was clear that ATG was at the cutting edge of what was going on in IT."
"For me, this guy is as 'distinguished' as any alum is ever likely to get. His concern for sharing credit for his achievements, for helping others in a practical way, for giving back to those who gave him (his parents, his School, his teachers) and the low profile he has kept at WS despite being such a huge donor are all qualities that reflect a personal value system that resonates with the best of Woodstock. Jeet as a role model is much more than his millions. The model he offers is one of effort and of caring."
Eleanor Nicholson:  Looking ahead, Jeet's "interest in developing young people with the skills– physical, financial, organizational, practical and emotional– to be effective in a globalized environment is undiminished."
Glenn Conrad:  "Jeet's desire to "give back" to an institution whose education and milieu he credited with enabling him to move smoothly between worlds and cultures, both geographic and situational, and to develop the combination of ability, grace, and confidence his achievement in the business world required.  He attributed his skills in these areas directly to his experience at Woodstock School.  He wanted to reciprocate, and to help ensure the School would endure to provide others with a similarly formative experience."
"What is less that obvious, and easily forgotten, was that this occurred at a time when many alumni who were citizens of India were wondering aloud whether Woodstock's reality included values and goals that were significant to them."
"He embraced its ongoing potential for inculcating a tolerant, transnational outlook in its students.  He recognized the combination of ability and self-reliance these students still carried into the world.  And he concluded they still displayed an unusual understanding of richness, complexity and interrelatedness of the world, its peoples and its institutions."