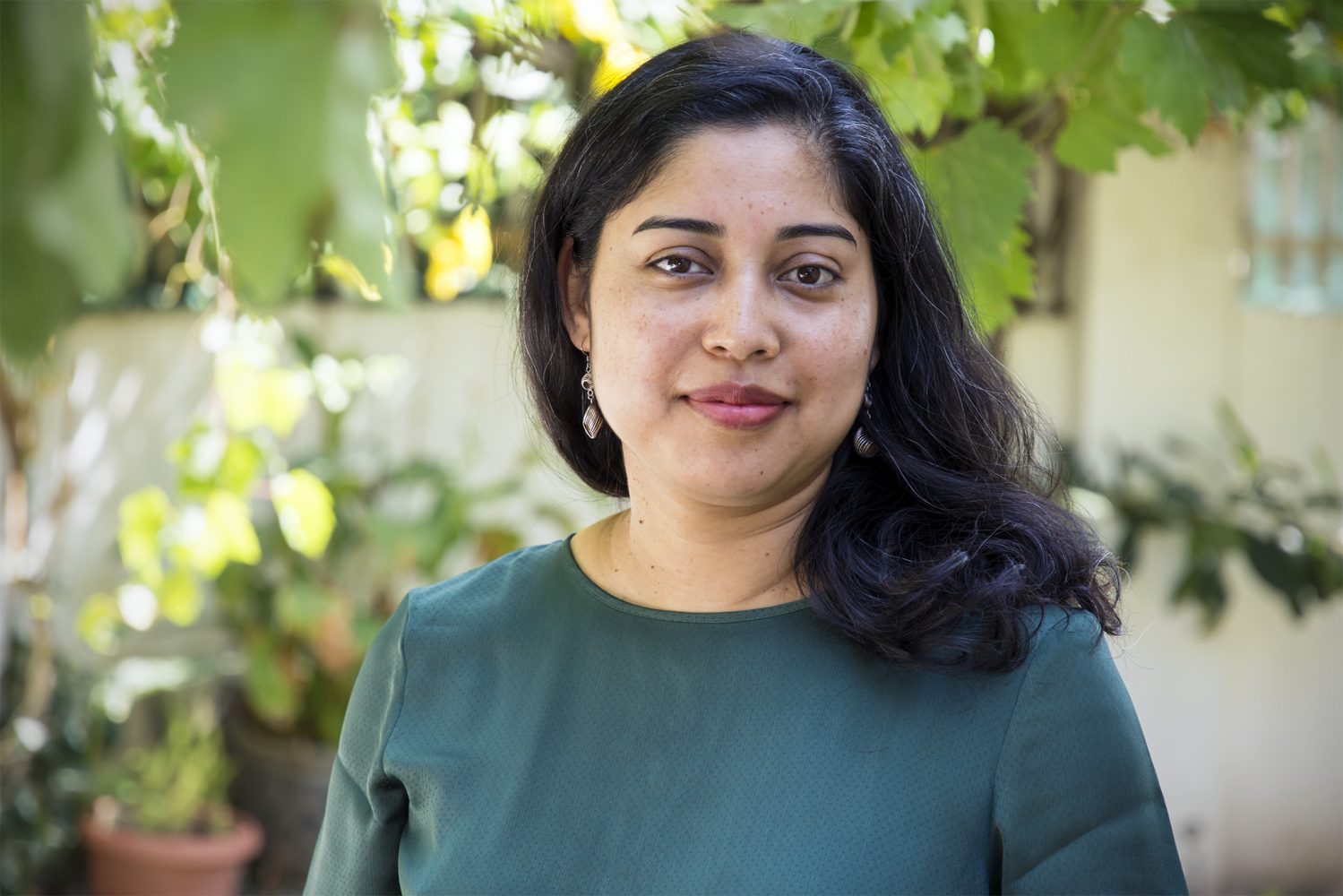 14 Nov

Alumni Spotlight – Grishma Bista '97

When Grishma finished tenth grade in Nepal and was waiting for her final results, family friends whose children were at Woodstock encouraged her parents to send her here. They had also visited the school once and had really liked what the school had to offer its students. Grishma graduated in 1997 from Woodstock having spent two and a half years here. She went on to do her undergraduate studies in Sociology from Miami University in Ohio and received her Masters in Public Health from Columbia University in New York.
Who did you most look up to during your time there?
There are/were some pretty amazing teachers with great experience and creative teaching ideas and styles.  I cannot just credit one of them.
What do you miss the most? 
My friends and the beautiful hills of Mussoorie. I recently visited the school after 20 years for our class reunion and it was great to reconnect with friends and enjoy the hills although walking up and down is not as easy anymore!
What were you involved in during your time at Woodstock?
I was quite shy as a student so I gravitated to individual activities. I took Indian flute lessons and enjoyed the art class. I think for the majority of my time, I was still processing and digesting what I saw and what I was experiencing.
Where do you live now and what are you doing?
I am currently living in Timor-Leste – a young nation in the world stage. I work with an International Non-Governmental Organisation (INGO) called CARE International. I am responsible for supporting and motivating my team and working with the government and the communities here in Timor-Leste. The government work that I do is mostly around supporting the development and implementation of policies related to Sexual Reproductive Health and ensuring that women and men are equal participants in society. The work with the communities (which is by far the most fulfilling) is to seek ways to reduce maternal deaths and help them understand about the government health services that is available around reproductive health.
What are you involved in now that you're passionate about?
There is no single motivator for me than the fact that women continue to die giving life! It is still a reality that many women die during childbirth due to lack of quality health services. But the health services are the end point really – because for many girls it starts from the day they are born. They are so many socio-cultural factors that ultimately leads to a maternal death.  At the moment I am working on three things that is really exciting: developing strategies on ways to engage with men and boys around reproductive health (because men are an important player to change this landscape), encouraging women to participate in the local political structures to influence policies and government services, and searching for low cost, innovative ways that can assist in reducing maternal deaths in a rural setting.
How did Woodstock shape who you are?
Woodstock exposed me to people from different religions, cultures and a learning system that encouraged independent thinking. It taught me that at the core of everything, we are all humans no matter what our background.
How do you think Woodstock helped shape your professional career path?
Woodstock taught me analytical and independent thinking skills which are all assets for university and a professional career. As my work now takes me to different countries, the fact that I had friends from different corners of the world at Woodstock means that I can adjust quite easily to a new setting and cross cultural communication is not difficult.
How important do you think it is for Woodstock Alumni to be able to mentor and help each other?
Alumni are an asset to any school and its students but equally alumni can benefit from the fresh and creative perspectives of the students (and other alumni) be it in their personal or professional life. I think mentoring and reconnecting helps foster this cross-learning and sharing of experiences outside of the classroom.
What is valuable about the WS experience and why we understand each other in a unique way?
A valuable lesson from Woodstock was learning to respect people who may be very different from you. Each of us come from our own place of stories and dreams that are formulated by how we may have experienced life – and that is ok.
Share with us a note on your time in Mussoorie. 
Something Dr. Long said during our 20th class reunion rings true for this question. He mentioned that there are three things that contribute to a person's education and learning: the physical environment you are in, the school and its values and the community that surrounds you including your friends. I was lucky enough to have enjoyed and experienced all three during my time in Mussoorie.
Do you want to help a fellow alumni? Would you like to be a mentor, review CV's or offer advice? Join 800 + alumni on Woodstock's first professional networking platform at www.woodstockalumniconnect.com