05 Nov

Alumni Spotlight – Madhvi Subrahmanian

A sense of adventure brought Madhvi to Woodstock from Mumbai! She remembers how hard she had to work to get her parents to say yes. Fortunately, they had friends who had their children at Woodstock, and allowed her to go to boarding school on the condition that it was Woodstock she went too. Her good fortune! She graduated from Woodstock in 1979, having spent two fabulous years here.

Madhvi is now an artist, curator and writer. She currently lives and works between Mumbai and Singapore.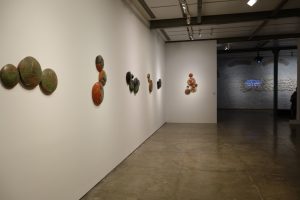 Where did you go to university and what did you study?
I did my undergraduate at Sydenham college, Bombay University in Economics and Business and then studied at Golden Bridge Pottery in Pondicherry before going to Southern Methodist University in Dallas, Texas for my Masters in Fine Arts.
How did Woodstock shape who you are?
Woodstock impacted me in a big way. At the age of 14 I was very young, it was the first time I had been away from home and away from my family. It allowed me to believe and trust myself more, to see the world through a wider perspective. Maybe take life as it comes and not take myself too seriously!
Who did you most look up to during your time there?
There were many wonderful teachers during my time at school but I spent a lot of time in the art room and found my comfort zone there.
What do you miss the most?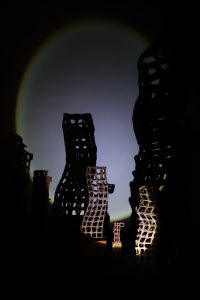 I left Woodstock a long time ago – so I guess I miss my youth the most! I also miss the beautiful mountains and fresh air.
What were you involved in during your time at Woodstock?
I was involved in theatre, art and played table tennis for the school team.
What are you involved in now that you're passionate about?
As a professional artist my work and passion are one and the same. However, I have continued to go trekking in the Himalayas after I graduated and did several treks including one month trek to Kailash Mansarovar which was organised by the Indian government.
Share with us a note on your time in Mussoorie and what is valuable about the WS experience?
Woodstock allows each child to flourish at their own pace and in their own way. There is room for each one to express themselves as an individual. The education program, the mountains and the openness and acceptance all around was critical in developing a strong sense of self in myself.
See more of Madhvi's work at www.madhvisubrahmanian.com