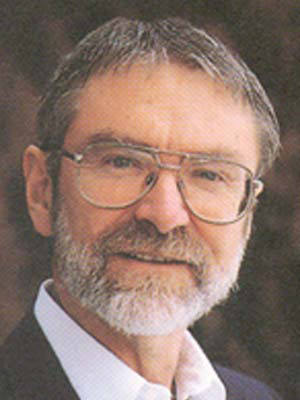 2014 James Taylor '51
James Taylor has made significant contributions to realising Woodstock's ideal of education for a world of difference. As a recognised and accomplished journalist, creative writer and teacher, James strives to demonstrate how a vision of sustainable growth with peace can unite people around the globe.
James managed a 300,000-circulation national magazine and founded a publishing house, Wood Lake Books, which became Canada's largest and most successful independent publisher of religious and spiritual materials. He also served as literary mentor to hundreds of novice and professional writers, and has written nineteen books and more than 2,500 newspaper and magazine articles. James developed a training programme named Eight-Step Editing, which he taught for twenty-five years. He also developed a short programme in 1981 to help scouts reflect about religion; it is used now by scouting organisations around the world. Officially retired, he writes two widely read newspaper columns every week.
James is the recipient of numerous awards from Canadian press and church organisations. He has been active in multiple roles in the United Church of Canada and the Boy Scouts both locally and nationally. As an active Woodstock alumnus, he is passionate about the Woodstock ethos and what it can mean in and for the world community. He continues to be a steadfast supporter of Friends of Woodstock School (FWS) and his class.
James' career has been driven by the conviction that there is an immense reservoir of potential in the human and natural worlds that is waiting to be tapped. He resides with his wife, Joan, in Lake Country, British Columbia.