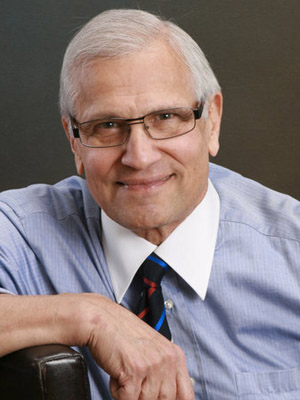 2006 Dr Ashok Frank Mayadas '57
Frank Mayadas has been elected to the Woodstock School Distinguished Alumni Roll for his extraordinary leadership in the business sector and for his widely recognised work as Program Officer at the Sloan Foundation. Frank joined the Sloan Foundation in 1993. His interests at the foundation are in the areas of learning outside the classroom (computer and electronic communications-based education and training), career choice and industry-related analysis. The foundation has provided over $55 million to nearly a hundred academic institutions of higher education in the area of e-learning.

Prior to moving to the Sloan Foundation, Frank spent twenty-seven years at the IBM Corporation. He was Vice President, Research Division, Technical Plans and Controls (1991-92); Vice President, Technology and Solutions Development, Application Solutions Line of Business (1989-91); General Manager, University and College Systems, IBM Personal Systems Line of Business (1988-89); Secretary of IBM's Corporate Management Board and the IBM Management Committee (1987-88); IBM Research Division Vice President and Director, Almaden Research Center, San Jose, California (1983-87); and an IBM Research Division Director, Technical Planning and Controls (1981-83).
Frank received a BS from the Colorado School of Mines in 1961 and a PhD in Applied Physics from Cornell in 1965. He has over thirty-five published papers in systems, devices and solid-state physics and holds several patents and awards from IBM. He is a Fellow of the IEEE, a member of the American Physical Society, and a past Director of the Society of Engineering Science. He has served as a member of the National Advisory Board for Georgia Tech, and was on the Advisory Board of the College of Engineering, University of Illinois at Urbana-Champaign and at Vanderbilt University. He is currently a member of the Advisory Board for the College of Engineering, University of Florida.
At Sloan, Frank has directed the programme in Anytime, Anyplace Learning since late 1992, and devised the projects and partnership with a wide range of academic institutions that have made this one of the foundation's most successful programmes. The Sloan Consortium today has over 800 institutions as members, and its academic institutional members offer approximately 800 full-degree and certificate programmes to learners worldwide. In recognition of his work in Anytime, Anyplace Learning, Frank has been invited to keynote at several distance education conferences and has testified before Congress on web-based learning. In 1998 he received the Medal of Achievement from the National University Telecommunications Network (NUTN), and he has been elected to the US Distance Learning Association's Hall of Fame. He was invited to serve as a trustee of the Western Governors University and filled this role for five years. He currently leads the advisory group charged with overseeing quality for the US Army's programme in online education (eARMYU), and serves on the Advisory Board for the University of Texas Tele-campus. In 2005-2006 he co-chaired the Association for Computing Machinery's task force on software globalisation that attracted considerable attention. The Sloan-sponsored annual International Conference on Asynchronous Learning Networks now attracts nearly 900 people from 456 institutions, 27 states and 13 countries.
His responsibilities at Sloan also include the Sloan Program on Information about Careers, which operates a prominent website (www.careercornerstone.org) aimed at informing high school and college students about work-life in technical fields. He is also a Co-program Director for the Sloan Program on Industry Centers and Industry Studies, which encourages empirical, academic research at universities in specific industries, such as autos, semi-conductors, software, and especially their global aspects. In this connection, he has Sloan oversight responsibility for industry centres at MIT, UC Berkeley, UC San Diego, Columbia, Virginia Tech and Carnegie-Mellon Universities.