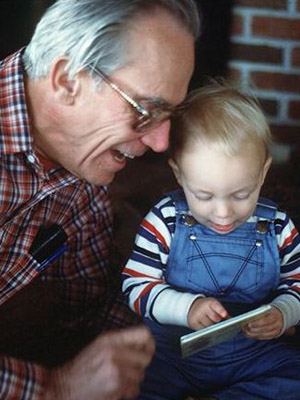 2003 Dr Carl E. Taylor '32

Carl Taylor dedicated his life's work to advancing the healthcare of people throughout the world, building on the principle of health equity. Born in the Indian Himalaya to medical missionaries, Carl attended Woodstock throughout his adolescence. He graduated from Woodstock as a member of the Class of 1932, and after earning a BS from Muskingum College in New Concord, Ohio, followed in his parents' footsteps by pursuing a medical profession. His own training in medicine was completed at Harvard Medical School and Harvard School of Public Health, where he received an MD and a DrPH in 1947 and 1953, respectively. Carl defined 'health equity' as 'providing health benefits according to measurable need rather than on the basis of political or economic status, concentrating on those with the greatest problems'. This consistent vision enabled him to discover new means of assisting developing nations in improving the health of their citizens. In 1961 he became one of the founders and the first Director of the Department of International Health at Johns Hopkins School of Hygiene and Public Health, the first department of its kind at any school of public health. Over the next thirty years, Carl worked in India, first as Director of Memorial Hospital, a Presbyterian mission, and then as Head of a preventive social medicine department at Christian Medical College in Ludhiana. He served as primary WHO Consultant in preparing documents for Alma Ata, a World Conference in 1978 on primary healthcare, and as UNICEF Director for China from 1984 through 1987. Throughout his career, Carl involved his family in this work. During his travels within China and India, he was accompanied by his late wife, Mary Daniels Taylor, Professor Emeritus in Education at Towson University and an active participant in his work, as well as by his three children.
For both his wide-ranging professional expertise and his fieldwork experience, Carl received extensive recognition, including the Edward M. Ryan Prize for Contributions to International Nutrition in the Narangwal Project in 1974, and both the Alumni Award of Merit from Harvard School of Public Health and the Award for Outstanding Contributions to Public Health in 1992. In 1993 he was awarded the US Presidential Award for Service to Children of the World in Especially Difficult Circumstances. As Professor Emeritus of International Health at Johns Hopkins School of Hygiene and Public Health, he promoted the investigation of pioneering and sustainable solutions to the healthcare needs of the developing world. His method promotes flexible and circumstantially appropriate partnerships between officials, communities and experts. Together with his son, Daniel Taylor-Ide, Carl tested this method in communities in India, Nepal, Tibet and Peru through the international, non-profit organisation Future Generations. Their findings provided the foundation for the jointly written book Just and Lasting Change: When Communities Own Their Own Futures, the most recent of Carl's extensive publications.
Carl passed away in 2010.