24 Jan

Alumni Spotlight – Duc Pham '03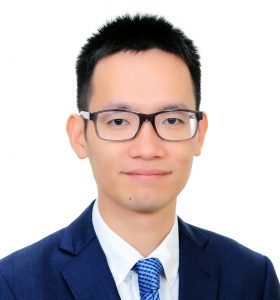 Duc Pham graduated from Woodstock in 2003, having spent five years at the school. He moved to Woodstock from Ho Chi Minh City, in the South of Vietnam. He is the co-founder of Freelensia, the world's first online interpreter reservation platform.
What brought you here?
The prestige of the school, a gateway to multiple avenues of higher education, an international culture, a secluded location and serene atmosphere.
How did Woodstock shape who you are?
Woodstock really pushed me to question the realities of our existence. I learned a lot about religions, philosophy and personal ethos. Thanks to the times at Woodstock, I have learned to persevere and be positive in all situations.
Where did you go to university and what did you study?
I went to Grinnell College in Iowa, USA, where I learned Economics, Physics and French.
What are you involved in now that you're passionate about?
I am the co-founder of Freelensia, the world's first online interpreter reservation platform. At Freelensia, companies who need language interpreters for meetings, exhibitions, seminars, conferences, etc. can browse for interpreters matching their needs and reserve online. Our motto is language interpreters anywhere, anytime, for any language. One of the reasons that compelled me to start this business is the multi-cultural multi-language experience that I had at Woodstock. It is at Woodstock that I mastered English, picked up French and began my journey as a language professional.
A few questions about his time at Woodstock 
Who did you most look up to during your time there?
There are so many that I cannot count. Dr. Seefeldt for his leadership, Mr. Dunn (religious studies) for his zeal and amazing guitar and singing skills. Mr. Das for his kindness during my stay at Hostel, etc.
What do you miss the most?
The various activities that take place all year long, as well as the atmosphere of the campus.
What were you involved in during your time at Woodstock?
MESA  math competitions, playing music instruments (not in the school band however), performing in musical events, hiking, soccer, table tennis.
Share with us a note on your time in Mussoorie.
I remembered vividly a hike I took during 8th grade's activity week. At this time, hiking was not considered popular among the students. In my class, only 3 people signed up. We were grouped together with a bunch of sixth and seventh graders. While many of my classmates chose touristic and cultural activities, I picked this hike because the description said: "For advanced hikers only". It was the first long-distance hike I ever took in my life. I remembered at one point our path was blocked by a large rock and the donkeys could not pass. So we gathered together and it was me and Daniel Bhutia (a sixth grader who unfortunately passed away a few years later) he organized the joint effort of the group to move the boulder out of the way. The hike was filled with sweats, tears, hardships, hungry nights waiting for the chefs to prepare wai wai with cheese, and moments looking at the clear night sky that seems to last forever. I even reached Advanced Base Camp and spent a few nights almost freezing during our sleep. I will never forget a hike like this.
What is valuable about the WS experience and why we understand each other in a unique way?
I think it is the multi-cultural experience and the secluded campus. Because we were so isolated from the rest of the world, we were forced to confront, understand, forgive and accept one another.
Do you want to find out more about his journey? Connect with him today on www.woodstockalumniconnect.com