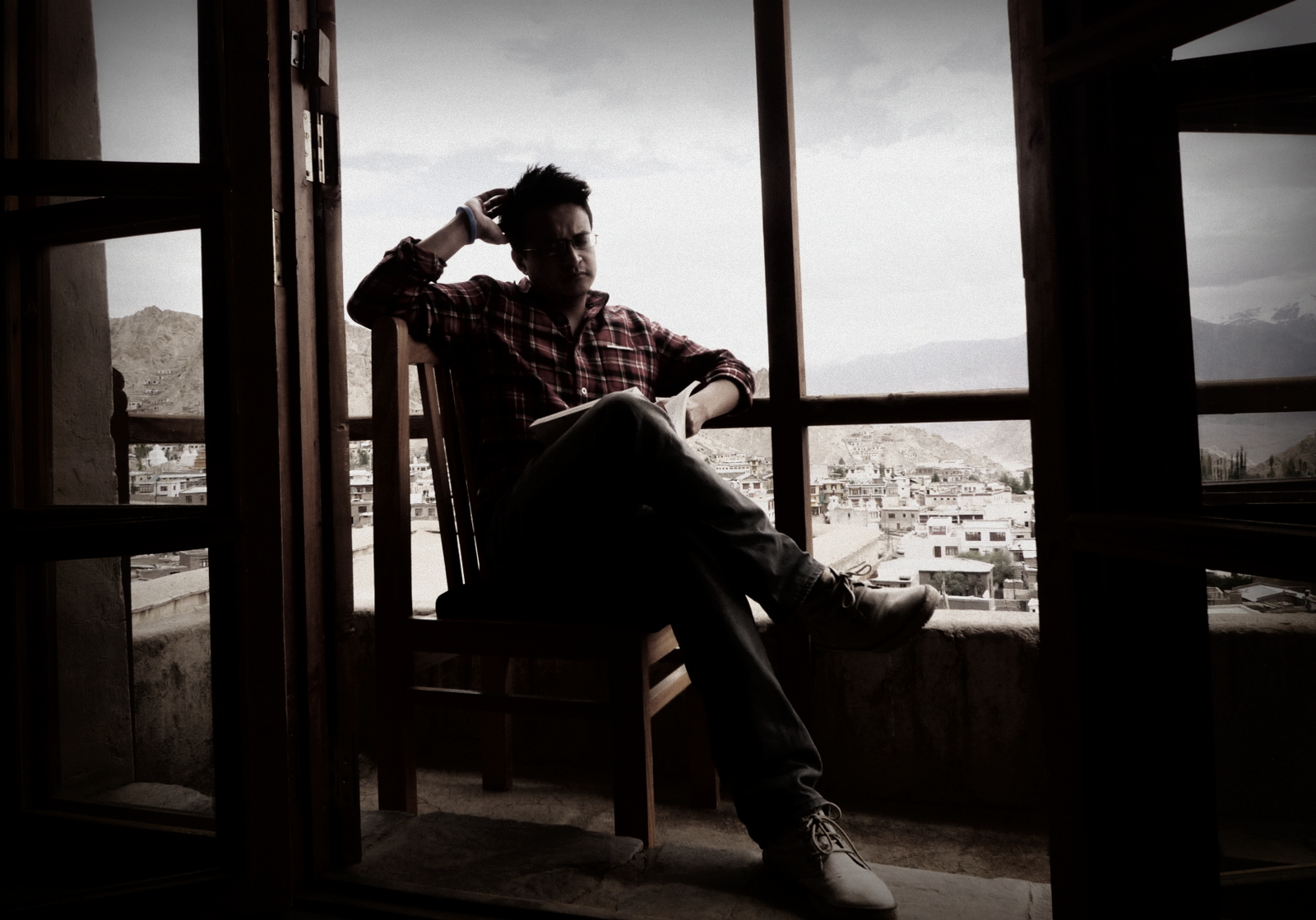 02 Jun

Alumni Spotlight – Isaac Gergan '06
When did you graduate and how many years did you spend here?
I graduated in 2006 (Intrepid) and while my time there was divided in two, I spent about 8 years altogether.
Where are you from?
I'm from Ladakh in Jammu & Kashmir but this question is hard to answer cause my mom is from Darjeeling so I belong there too. And I've grown up in places other than both these places. I suppose these are initial qualifications to be a TCK.
Who did you most look up to during your time there?
It is hard to say because there were different people who were role models and major influences over time for different reasons. So it was more of a collective 'looking up' than any individual.
What do you miss the most?
It would have to be the hills, moonlight walks and the endless energy that one has at that point in life. Of course it was only as good because of the people who made it.
How did Woodstock shape who you are?
I think most significantly it is the way I think, the questions I ask and what I prioritise in my life. I think Woodstock's experience, be it with academics, teachers, the larger community and dorm life, provided options for me to learn about myself, to focus and see through different lenses as such, to be able to reflect, notice and makes sense of the world around me. It is about community and collective growth more than any individual matter. I believe these learnings are reflected in the occupations I have taken and the way I have chosen to work and live in this world.
What were you involved in during your time at Woodstock?
Over the 8 years, perhaps a little in everything. I enjoyed taking part in extracurricular activities from wood working, music and a number of sports, namely cross country and basketball, I also was involved in most CARE projects, Animal Care and plenty of hard labor. In retrospect, I perhaps experimented sometimes too much with the idea of rules and what rules meant and what would happen if I repositioned them. I would like to think I am a better person because of it because it helped me find my bearings. I loved the outdoors as I do now, so did many local treks which make some of the best memories of my time at WS.
What are you involved in now that you're passionate about?
The last few years I was in Leh working with LAMO, an Arts trust co-founded by a WS Alumni, Monisha Ahmed '84. I moved back to Leh after many years of being out of Ladakh, so it was a great re-introduction to the culture, landscape and people. With the new learnings and perspectives I had gained over the years along with my education in Visual Arts and Design, there was a ready opportunity to explore history and heritage and the visual culture of Ladakh and the Himalayas. This over the years became more and more engaging. So I would have to say that I am currently most passionate in seeing and finding visual methods in interpreting topics like Education, Health, Environment, Philosophy, History and Heritage though the variants of Art.
Where did you go to university and what did you study?
After graduating from Woodstock, I went to Messiah College in Pennsylvania for a year and a half and then moved back to India for a year to re-align my direction and then moved to Vancouver-BC, where I went to the Emily Carr University of Art and Design to study Visual Arts.
What is valuable about the WS experience and why we understand each other in a unique way?
To reiterate some points from the previous answers, I think the bonds and connections we form, the cross pollination of ideas and exchanges of experiences in an international and diverse community is the single most valuable aspect of Woodstock. This microcosm of diversity is a reflection of how our world is and growing up with this experience allows for a sense of the world and maturity that few high school experience can provide. The fact that education is not only academics and as much as possible is focused on holistic growth which allows for important learnings of love, empathy, conscientiousness alongside a rigorous but creative academics.
How important do you think it is for WS students to be given first-hand experience with the world they will move into after graduation?
While WS is sheltered in its own way, I think as a student I came in contact with the rest of the world in many different ways, be it through food, sports, language, culture and extracurricular activities. So transition to the world after school was not necessarily difficult. However for me I was most comfortable in international contexts as this was the context I grew up in.There can be so many creative ways to bridge this gap. From what existed when I was in school, I think features like activity week or community projects allows students to think of, even if to experiment, their interest and passion, and go out and experience it. Allowing for such extra curricular activities both helps in developing passions and giving a chance to have a hands on experience. I do think that fine tuning these programmes can have significant benefits in bridging the gap between school and what follows.  
If Woodstock had had a professional networking platform when you were graduating – would you have used it ? If yes, why do you think it is important?
I would have certainly used it to get a sense of the direction I was headed in. However even though there was some access to a wider network or even with career counselling. In retrospect, I don't think I quite understood career as it came to me over the years. So while guidance and talking to people about career is useful, I think there are also cases where one has to simply follow the heart and take the brain with. In the journey, most answers seem to appear when they need to, so specially designed to the individuals life.
Share with us a note on your time in Mussoorie.
I would write a poem if I had more time but for now…I think Mussoorie doesn't have to be a queen to be beautiful. The old parts of it, the culture of Garhwal and generally the pahadi people is what makes the area have a charm that is original to Mussoorie. The quiet times that you can find on walks to Jabarkhet, or further to Kaplani and even further to Uttarkashi and beyond. It is like you are on the edge and adventure and untouched nature lies just beyond, a stone throw away. It was the views at 3 am of endless mountain ranges in the moonlight, the freshness of the post monsoon season, the winter line or the view from atop the tallest tower in Mussoorie that are etched permanently in my memory. But all of this of course is only is as good as the people who made it.