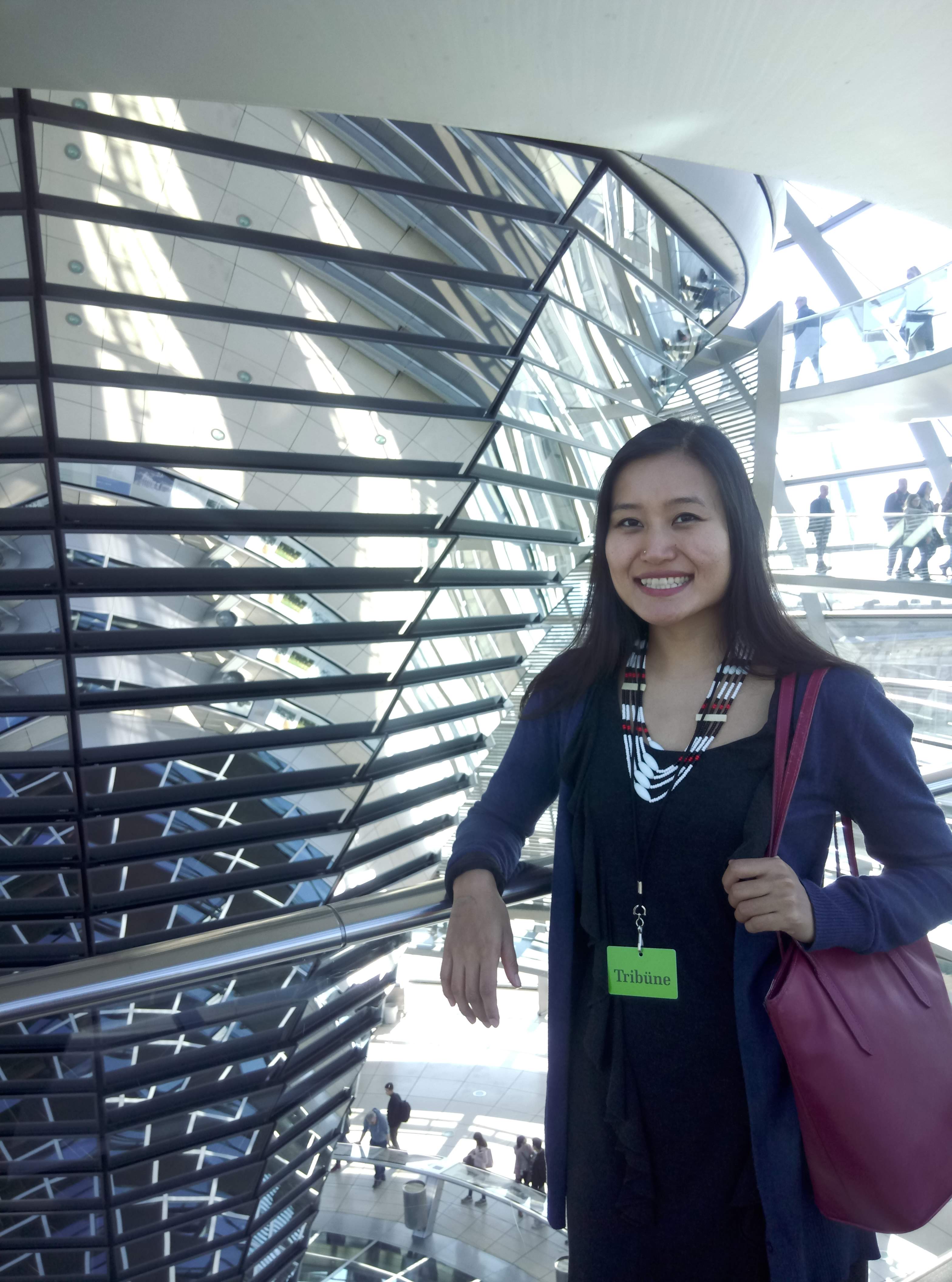 13 Sep

Alumni Spotlight – Mhabeni Bona '07

What were your interests and passions as a student at WS?

Woodstock was the place where many of the interests and passions I still have today really took shape. Curriculum wise, the literature and social science classes captured my imagination, and fed into my university studies and work. Extracurricular experiences like travelling to Bangkok for Harvard Model Congress, co-representing the school in a televised TV debate with my friend Ella Duncan, and exploring India's rich cultural heritage through Ms. Chander's field trips, left me with a lasting sense of openness and curiosity.

What did you do after Woodstock? Where did you go to college/university and what did you major in?

Right after graduating from Woodstock, I went to American University in Washington, D.C., for an undergraduate degree in international studies. I later completed graduate studies in international relations at Durham University in the U.K., as well as in public policy at the Hertie School of Governance in Germany.

How do you feel your education and time at Woodstock helped shape your life choices, your career and the decisions you have taken?

Several of my life choices have involved significant changes in plans. For instance, after completing my master's at Durham, I was intent on a research career in Middle Eastern affairs. However, the short internship that I took in Yemen while I worked on applications turned into a job which I enjoyed so much that I ended up turning down a great opportunity to move to Qatar for further studies and staying on in Yemen instead. I could never have envisioned then, that making that choice would ultimately lead to my current life in Germany. Being open to these kinds of changes is rooted in my time at Woodstock, which gave me the chance to try a wide range of new things in a safe environment. It also really helps that I built friendships there that have remained a central part of my life throughout the adventures, challenges, and changes of university and working life.

What gives you passion or motivation in your current profession or main hobby? How did you end up in this particular field?

I'm currently working for the United Nations in Bonn, Germany, at an agency that supports the policy and operational work of the UN through training and learning on sustainable development. Before coming to Germany, I worked for a few years in the development sector in in Yemen – largely on youth employability and education programs. The common motivation in both workplaces has been a desire to contribute meaningfully to people's lives, whether that contribution is the small but tangible implementation of a program, or larger but more abstract policy and research work.

Do you have any advice for current Woodstock students? Or young alumni as they begin to make their way in the world?

Expect changes in (life) plans! As a creature of habit and comfort, I'll be the first to acknowledge the unpleasant side of changes, but have learned along the way that surrounding myself with good people, being able to see the humor on bad days, and grabbing on to the silver linings really does help.

Woodstock offers alumni the opportunity to connect through Woodstock Alumni Connect, our online professional networking platform where alumni can serve or look for mentors for each other, look for or post internships/jobs. What might make this platform valuable?

Woodstock alumni end up all over the world, doing all sorts of things. Since graduating, I've met many interesting people through the alumni community, through various personal connections and events. The Connect platform offers the opportunity to find all these alumni in one place.

Tell us about one fashion trend that was iconic during your Woodstock years. What do you think about it now?

I remember thinking it was the height of fashion to wear shrugs layered over tank tops. That's a memory to cringe over now, but it made me happy at the time so no major regrets!