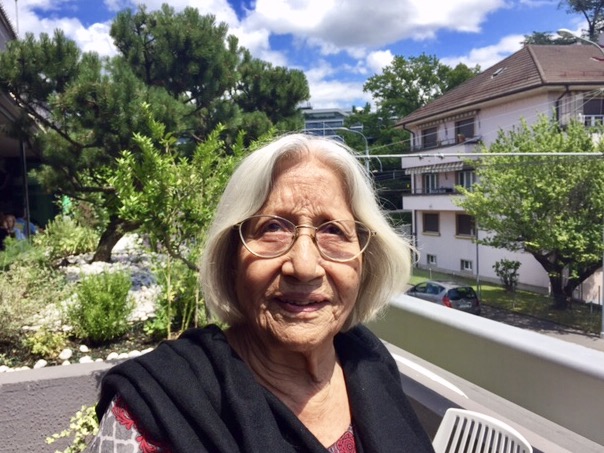 27 Aug

Alumni Spotlight – Sita Sarwal '45
When did you graduate and how many years did you spend here?
I graduated in 1945 after spending 9 years at Woodstock School.
Where are you from?
I am from North India and was born in Lahore which was in Undivided India.
What brought you here?
The family decided to buy a house in Mussoorie as they felt the children should be brought up in a healthy climate.
Who did you most look up to during your time there?
70 odd years ~ too long to remember!
What do you miss the most?.
I miss the happy, happy times we had at school.
How did Woodstock shape who you are?
It taught us to be disciplined and gave us principles which stood you like honesty, tolerance and not to look down on anybody!
What were you involved in during your time at Woodstock?
One just tried to be involved in all the activities offered by the school
What are you involved in now that you're passionate about?
At this age it's difficult to be involved in much as the energy levels are down and one has slowed  down…
Where did you go to university and what did you study?
I went to Punjab University and after the Partition of India ( 1947) one had to move to Delhi so we did our graduation using the premises of the Indraprastha College.
Share with us a note on your time in Mussoorie.
One has nice memories of growing up in a lovely place and  enjoying Woodstock and  the friends one has made there. Thanks to 'The Quad' one still gets news of them !