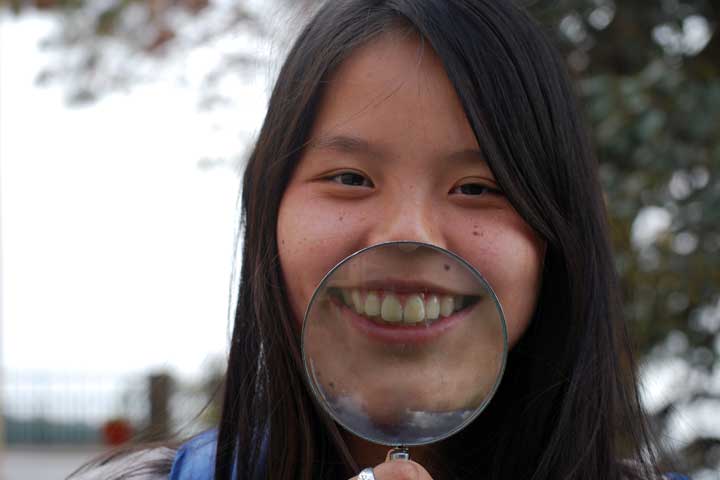 24 Oct

Building emotional agility

Two weeks ago, I came across a fascinating concept I hadn't heard of before. I discovered it through an article kindly sent to me by a Woodstock parent. The article was a summary of Dr Susan David's new book, 'Emotional Agility'. This concept of emotional agility has helped me to better understand how we can raise successful, resilient and emotionally healthy children.

Emotional agility is the ability to manage negative emotions in a positive way. I'm sure all of us can think of times when an emotional reaction has created a cascade of negative thoughts and behaviors. Even if our emotions don't lead to actual words of anger or frustration, our 'inner voice' can drown us in negativity and self-criticism.

It is no surprise that when it comes to negative emotions we want to snap out of them as soon as possible. Dr David sees this as the reason why we have a strong instinct to step in whenever we see a child sad or depressed. Our immediate reaction is to comfort them and get them away from those emotions. Dr David calls this 'emotional helicoptering' – rushing in to bring immediate relief. Perhaps as a result of an over-emphasis on being positive in modern society, we see emotions like anger, jealousy and sadness as a bad thing and something which needs to be removed as soon as possible – in other words, we've learnt to feel bad about having bad thoughts!

Dr David argues that quickly soothing these emotions in children instantly makes us feel better but will not help the child in the long-run.  She says that negative thoughts are perfectly natural for our children and should be seen as an important part of their long-term emotional health. Negative thoughts only become a serious problem if we get hooked on them, ignore them or bottle them up.

Dr David has a very useful four-step strategy for developing what she calls emotional agility in our children – the ability to make the most of our emotions:
Recognise them
It's important that we validate negative emotions when our children experience them and not try to push them away.  When we say things like, 'don't be sad' or 'don't be angry' we are denying the reality of the child's own inner world.  For example, rather than telling a child not be jealous or angry, it is better to describe what's there, "I can see that you are feeling very angry".
Show them
Allowing children to show emotion is part of helping them to deal with emotion.  Dr David says that expressions like, 'boys don't cry' or 'come on, brush it off!' have the negative impact of teaching children that certain emotions are not OK and must be avoided or feared.
Label them
Dr David insists that helping children to name emotions is crucial to developing empathy with others.   Sometimes, in the flood of emotional energy, a child may not be able to name the emotion for themselves.  When parents and teachers help children to label their emotions it enables them to recognise similar emotions in others and to see their own emotions for what they are.
Watch them go
Young people need to recognise that even painful emotions don't last forever.  This is a very important part of developing emotional agility.  A child develops emotional agility as they learn to see that it's their response to emotion which makes the difference. Supporting a child to do that is important – especially in terms of helping them to decide how they will react next time round.
Dr David's book is yet another reminder that a true education has to be a holistic education – developing the spiritual, academic, moral, aesthetic, emotional, social and physical capacities of a young person.  After all, intellectual maturity combined with emotional infancy is hardly an achievement!  We will continue to explore ways at Woodstock to better support the full and integrated development of our students.
Dr Jonathan Long, Principal