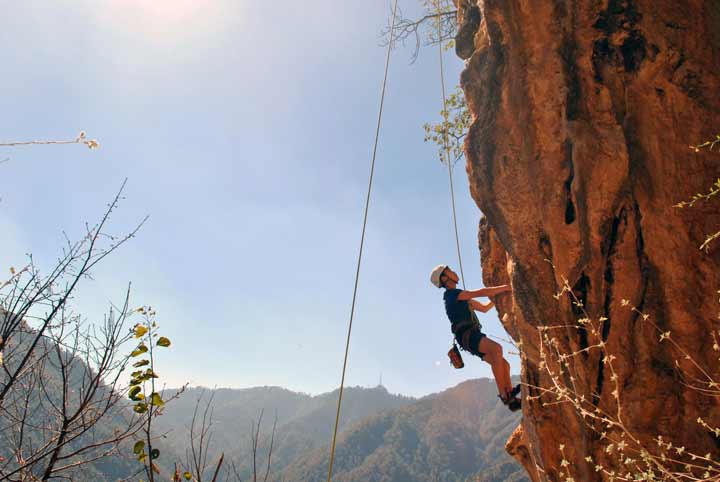 09 Mar

Climbing Khanda
For Woodstock's budding climbers, our indoor climbing wall is a world class facility on which to hone their skills. But nothing stretches their abilities like venturing out into the wilds and facing the challenges of climbing a in the great outdoors. Here some of the participants share their experience of the weekend.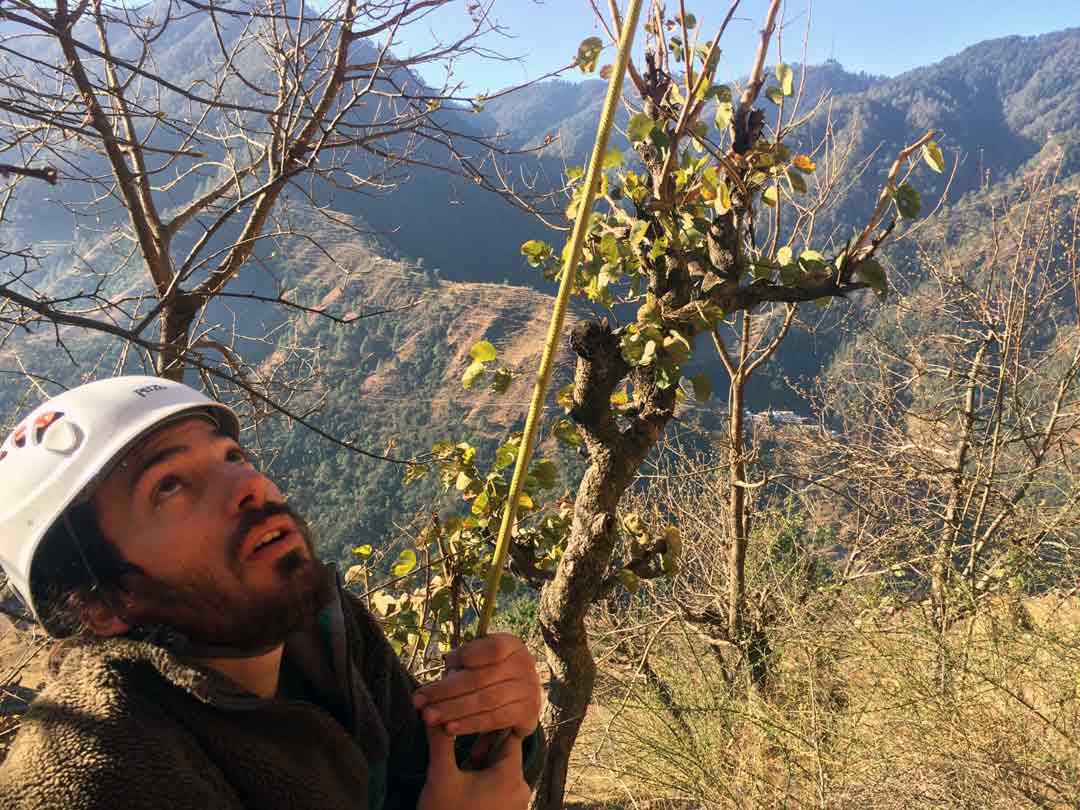 Students who are a part of the climbing passage decided to go to a nearby crag to test our skills outside. The crag is located in Khanda village, which is approximately a 10km walk from our school. There are eight different routes there, ranging from easy to extremely difficult, which makes it an ideal place to bring just about anyone. On Friday night we hiked in, arriving with headlamps after sunset. On Saturday morning, we woke up with the sun and started climbing as soon as we were able to. Students climbed the whole day, and we finished Saturday with a meal cooked over the campfire of Polenta à la vegetables. Sunday morning a few really eager students were able to get one final route in before we headed out at 8:30am and walked back to school. By the end of the weekend, students (and teachers) were completely exhausted and fell asleep as soon as they had finished the homework that they all forgot to do before we left.
Ian Fried, climbing passage leader and environmental science teacher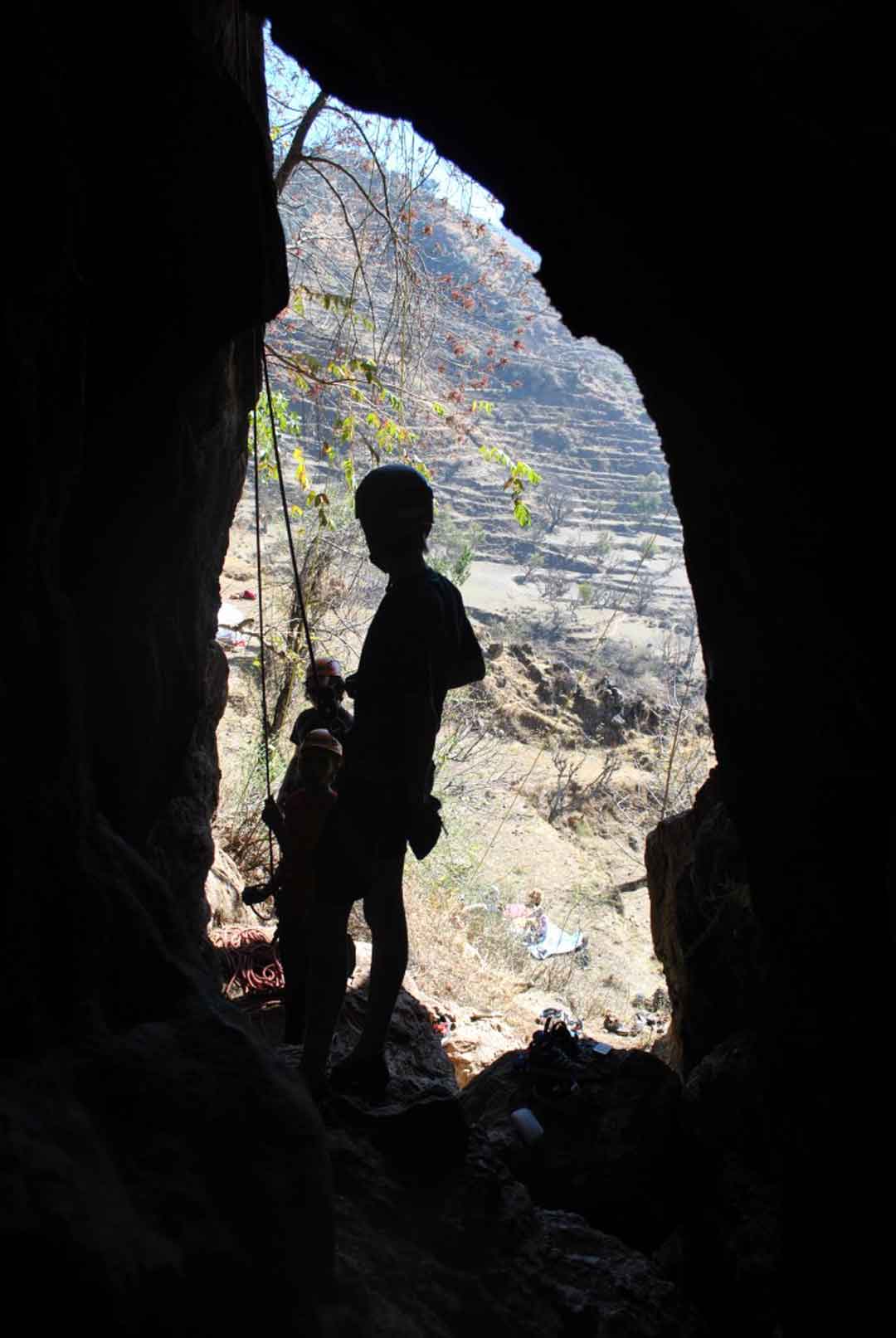 The Khanda climbing trip was just out of this world (figuratively and literally as we went out of Woodstock for a change). Unlike many school trips it was not for any education purposes, but for us (the climbers), so that we could know and feel what it feels to be mount the giants and experience the fire burn inside you when you fail and the glory when you reach the peak. This trip just did not include climbing, but also sleeping outside, near a bonfire, under the night sky with your friends, watching the stars and slowly giving way to sleep, after a day of long hikes and draining climbing. And getting to know people, mixing with them, sitting around a fire, cooking food, listening to stories, finding things on the hikes, and innumerable other things which might not have been fun while we did them, things like hiking uphill and downhill for hours and being woken up 29 times by dogs barking all around you, but now that I think about them those were the things that made the trip unforgettable and fun.
Swapnil Jhajharia, Woodstock Student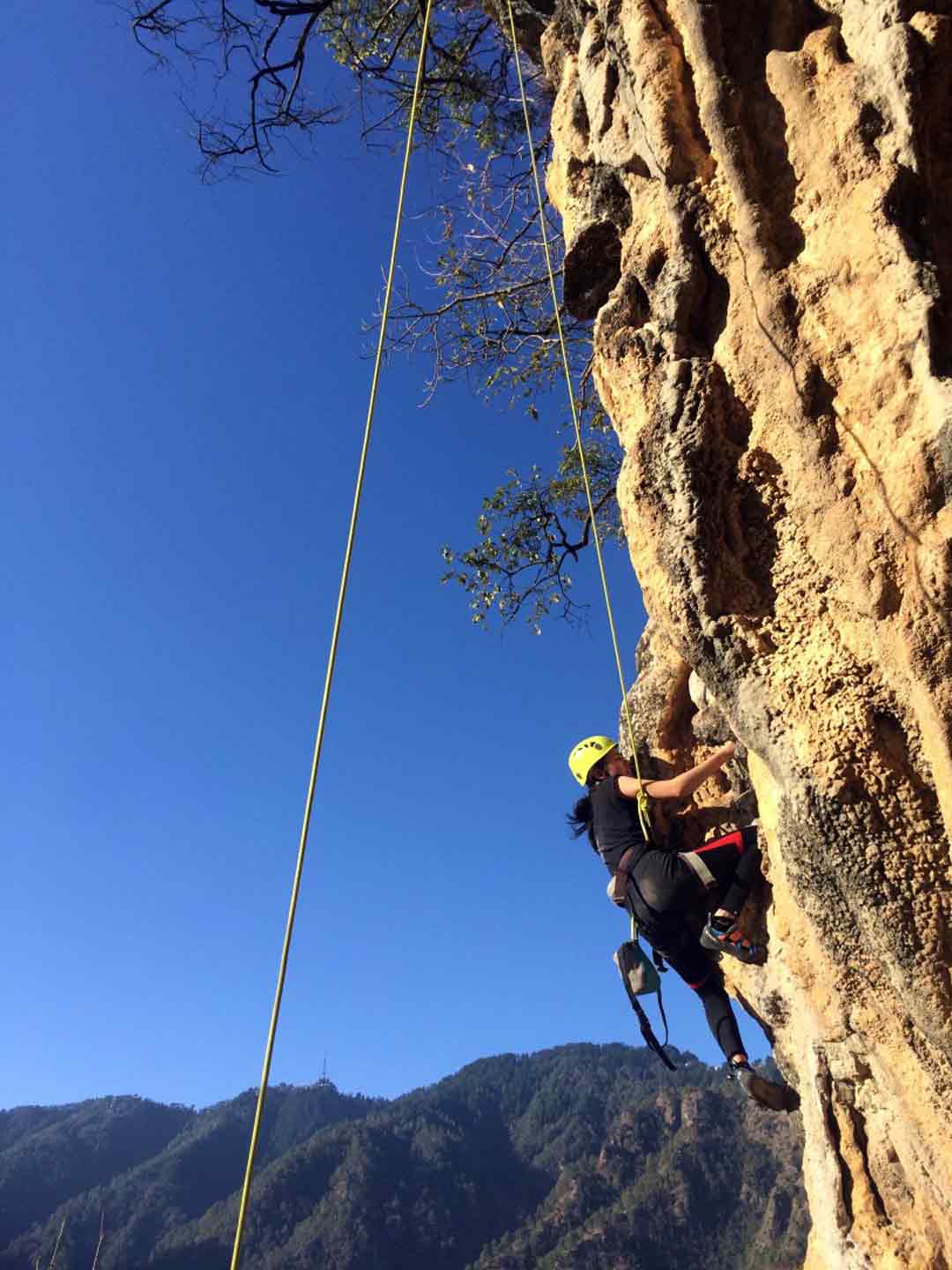 What I liked
1) Stars that I saw while hiking; 2) People that I went with; 3) Rock climbing, obviously..?; 4) I was not stressing over work
What I didn't like
1) Too cold to sleep?; 2) Food. Let's have noodles!!!!; 3) Heavy bag but it's fine we have no choice
I'm really happy that my first outdoor climbing was with you guys. I will never forget the moment we had. I really want to say thank you to Mr Nathan that you gave such a memorable memory and amazing experience to me. Thank you so much!
Jiwon Chun, Woodstock Student
[vc_masonry_media_grid gap="2″ grid_id="vc_gid:1489129679574-4a9e297b-0f31-4″ include="24214,24222,24216,24217,24218,24215,24219,24220,24221,24223″]