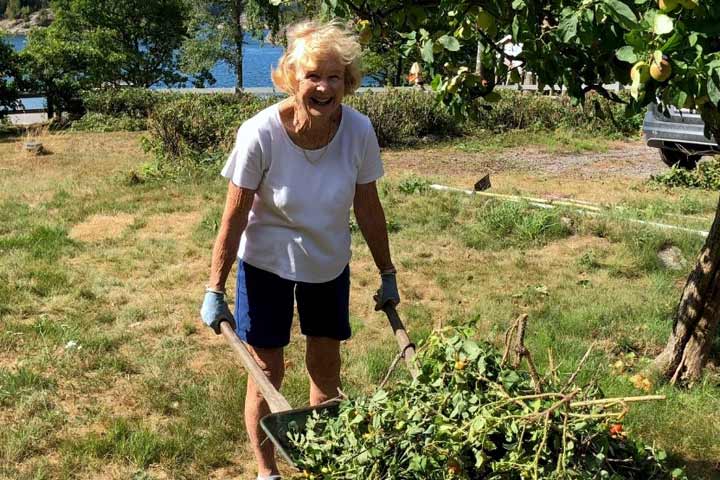 05 Feb

Eva Ruth Forsgren: 1932-2018

Eva Ruth Forsgren of Punta Gorda, Florida passed away October 20, 2018.  Her three children survive her:  Thomas Forsgren (Mumbai, India), Peter Forsgren (Vienna, Austria), and Sarah Forsgren Klein (Maineville, Ohio). She also has seven grandchildren.  Eva was predeceased by her loving husband of sixty years, Robert Forsgren.

Eva was born and raised in Copenhagen, Denmark and traveled to Iowa to attend college in 1951.  It was there she met Bob Forsgren. They married in 1955 in Copenhagen and began teaching jobs in India. They spent their lives travelling the globe working as teachers in India, Iowa, Nepal, Turkey, and Taiwan.  Their passion for exploration and adventure had no boundaries. They loved to hike, bike, run, and swim, and they did all of those things while singing or whistling wherever they went. Eva also loved to host celebrations.  She would often use some of the recipes she gathered and published in her cookbook, Treasured Recipes from the Scandinavian Society of Cincinnati. Her guests always enjoyed the pastries she made, while everyone sang lyrics she had written for the event to go with popular tunes.

Bob and Eva moved to Punta Gorda, Florida from Cincinnati, Ohio in 2005, allowing them to continue their active lifestyle year round. While living in Punta Gorda they joined the First United Methodist Church.  Eva was particularly fond of tennis in her golden years, joining the tennis team at Emerald Point. She played up until her final days. Eva worked hard this spring to compile more than fifty stories about her life.  Her published book and the numerous photographs, Viking Journeys, Thoughts and Memories, is a lasting record of a life well-lived.

In her final days Eva emphasized the importance of living life simply and slowly, using the motif of the wheelbarrow as a vehicle to carry this message: "It doesn't have any fancy engine. The wheelbarrow forces a person to act slowly and focus on balance."   Eva's positive attitude and enthusiastic approach to living in the moment, was an inspiration to all who knew her.