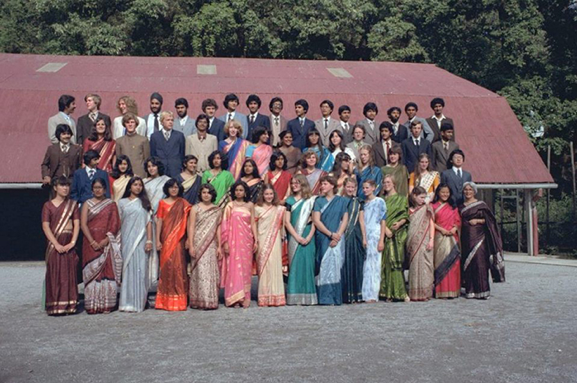 10 Jul

Farewell from Lauri Coulter '81 – Director of Alumni Affairs

Changing Chapters & the Importance of Staying Connected

I was thrilled when the opportunity presented itself three years ago to serve WS as the Director of Alumni Affairs. Our school and alumni community are amazing, and it has been my honor and privilege to serve this community, and to play a role in rebuilding and re-launching the school's engagement program that enables all of us as alumni around the world to remain connected with each other and with WS.

I joined WS originally as a 5th grader, and loved every minute of my time as a student there. I've remained close with schoolmates and teachers, and attended many school, regional and class reunions. I worked on my classes' WS 150th anniversary fundraising committee, and volunteered briefly on the WOSA-NA board. Bottom line – WS is part of my DNA, and my WS schoolmates and friends will always be family.

As my chapter as a WS staff member draws to a close, I'd like to make a special shout out to WS's tremendous Alumni & Development team. Thank you Monica for always being there for all of us as alums, providing continuity to the program for years, and for being part of the team as we re-launched and re-expanded the program in recent years. And to Arjun and Tara who have each joined the team in recent years, you have both brought so much positive energy and great ideas to the team – and worked so hard to support and build this program, and you have become part of our wonderful WS community. It has been an amazing ride together, and I will miss working side by side with all of you.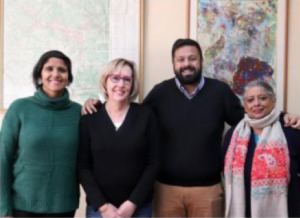 But as this chapter closes, another opens and I am looking forward to staying connected with the school and with fellow alumni through WOSA and the alumni engagement programs the school offers. I encourage all of you to do the same. Participate in your regional WOSA activities, make sure you register if you are not already on 'Woodstock Alumni Connect' – the alumni directory, network and mentoring platform.  And visit the school if you can, it remains an amazing place.  Bottom line – your involvement matters – so stay engaged.
Thank you to all of you, and keep in touch.