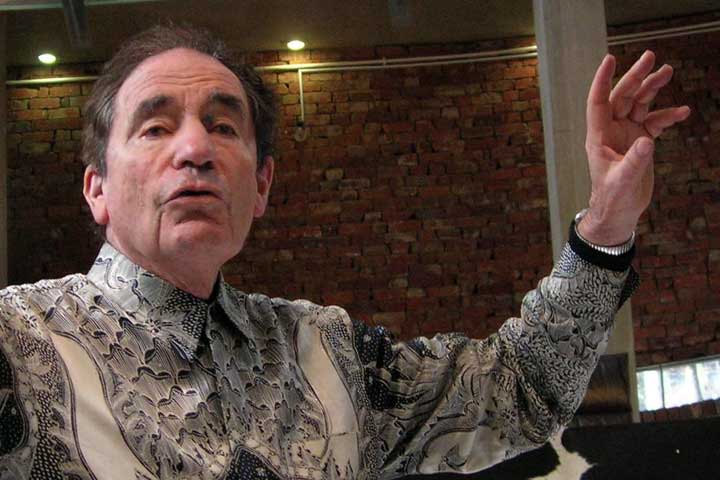 22 Nov

Albie Sachs – Freedom fighter and nation builder

Last night at the Centre for Imagination, in keeping with Woodstock's weekly theme of conflict resolution, a group of students and staff had the privilege of speaking with South African freedom fighter and constitutional judge, Albie Sachs, after screening his TEDx Euston talk.  

After surviving a car bombing in 1988 in Maputo, Mozambique, that took his right arm and one eye, Sachs achieved what he calls "soft vengeance" through playing a major role in the battle against apartheid. Most significantly he was integral to the crafting of South Africa's constitution, widely considered one of the most robust and beautifully structured constitutions in the world. On that experience, he reflects, "A constitution is not just for experts to draft a technical document, it needs to adhere to the wants of all the people involved. In any event, we came up with what is now one of the most admired constitutions in the world. Hundreds of us took part, it wasn't five or ten of us. It was a very wonderful time in my life."

"You're part of a movement. And you believe in certain ideas. And then you get strength from other people  who share those ideas with you. And it's also a part of your own dignity and your own pride."
A very special privilege
Albie Sachs inspired us with his wisdom and his undeniable drive for action.  His gentle humour put us quickly at ease and his humility about his own accomplishments helped us see again the importance of recognising and taking responsibility for our place in wider systems – whether these are movements for social justice or nations, or simply our local communities.  When asked about his Jewish experience in South Africa, part of Sachs's response was, "If people ask me about why I got involved when I was so privileged, I say, 'That was a privilege that came with my skin.  It was a much greater privilege to be part of the freedom struggle.' Because it was a really wonderful, very special privilege."
"When they tried to kill me and I survived, I didn't feel down. I felt fantastic! I felt like it was a victory that I had simply survived."
Taking inspiration from India
The conversation began with a compelling, human question from Grade 11 student, Aashna K., who asked, "With everything you went through, how does a person find the strength to get up when everything around them is falling apart?"  
Sachs responded, "The real question is, 'Where does inner strength come from?' And it can be related to all sorts of different situations and, in my case, it is really connected to what we call The Struggle; the struggle for freedom in South Africa. And we took inspiration from the Indian freedom struggle… So, in some ways, the struggle is not personal to him [M.K. Gandhi] and it is not personal to me. You're part of a movement. And you believe in certain ideas. And then you get strength from other people  who share those ideas with you. And it's also a part of your own dignity and your own pride.
"In my case, I knew that being in the  struggle movement brought lots of dangers with it and my great concern was, could I be brave? Could I be strong? Could I get through?  And when they tried to kill me and I survived, I didn't feel down. I felt fantastic! I felt like it was a victory that I had simply survived. And I just wanted to get better. A very simple thing. I just wanted to get better to show them, to show me, to show the world. And then it meant learning to sit up, learning to stand, learning to write, learning to tie a shoelace, everything was like a demonstration moment for me."
Using the country to get the society we want
When asked about South Africa's future, Sachs compared South Africa to India,  with words that apply to citizens everywhere as a call to action: "Many people ask me that question. They say, 'Albie, you were in prison, you were raided, you had sleep deprivation, you were in solitary confinement,  you were beaten, you were in exile for many years, you were car bombed and lost an arm and an eye. Now you look at South Africa and you see there's huge inequality, there's lots of racism, there's a lot of poverty and you see people among the leaders that are really very corrupt. Is this the kind of thing you were fighting for?' And my answer is yes. This is the country I was fighting for, but no, it's not the society I was fighting for.
"This is the country I was fighting for, but no, it's not the society I was fighting for."
"In my time we didn't have a country, we had a territory with people in it. They were divided… we have a country. We have a constitution. We have free and fair elections. I would say we learned a lot from India in holding elections in underdeveloped parts of the country. Our press is free and we have an excellent press where people speak their minds. So, we have to use the country to get the society that we want.
Two great nations
"Like India got independence from Britain and developed an economy and developed science and architects and literature and did all sorts of wonderful things. At the same time, there's poverty in India. There's corruption in India. There's lots of problems in India. That doesn't mean India isn't better off being independent from Britain. It is much, much better off; [India] became one of the great nations on earth.
"South Africa is becoming a great nation, on a continent in the world that produced Nelson Mandela, possibly the most famous individual on earth for many, many years. That was no accident. He wasn't just a great individual, he came from a movement, he came from a country and represented the best that we had. So in all honesty, I'm really proud of what we've achieved, what we fought to do in South Africa today and I was completely involved. I'm proud of the country we created. It makes me even more determined to see that we get rid of the corruption; to see that we reduce the inequality and crime and that we get a much more equal society. And we deal with the problems that we still have that are completely unacceptable."
"Imagination is a way, I suppose, that dreams, longing, desires, even fears, link up with the reality that you're in."
Why imagination matters
Finally, in what we hope will become a great tradition, we asked Albie Sachs what he believes imagination is for, why imagination matters.  His inspiring response was, " I can't imagine a world without imagination. Think about that. I can't even imagine it! And then imagination is a way, I suppose, that dreams, longing, desires, even fears, link up with the reality that you're in. You're thinking about it, you're imagining it. It's a counterpoint to your fears all the time. But it's a real feeling. That's another contradiction. Imagining something is a real experience. It's in your head, in your heart, in your soul. It's also unreal. I think one just accepts that contradiction. We live with contradictions all the time. And the art of a relatively happy existential life is how you manage contradictions. You don't squash them, you don't get rid of them. You live with them, you manage them. You find in contradictions a source of creativity."
Amy Seefeldt, Director, Centre for Imagination
Photo: Ram Eisenberg,Wikipedia Commons