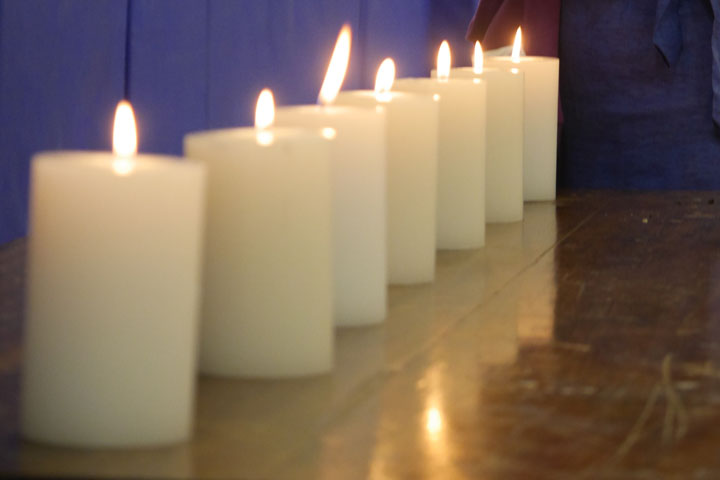 19 Dec

In Memoriam, Fall 2018
We share obituaries of four Woodstock alumni who passed away in 2018: David Robert Moomaw '40; Charles W. Reckard; Dilshad Najmuddin and Lois Augusta (Duerksen) Deckert.
David Robert Moomaw '40 – FEBRUARY 13, 1924 – JANUARY 21, 2018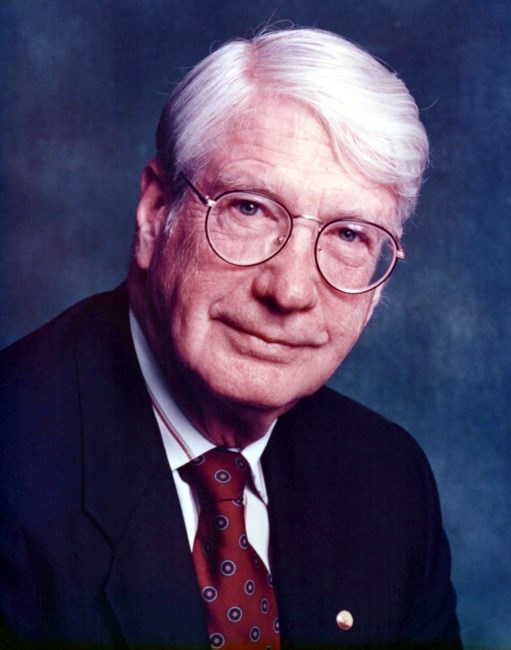 Dr. David R. Moomaw, an internist and cardiologist who practiced medicine in Jacksonville for over fifty years, died peacefully at home on January 21, 2018. He was 93. David was born in Bulsar, India where his parents, Ira and Mabel Moomaw, were agricultural missionaries. His father founded the Vocational Training College Ankleshvar in the province of Gujarat. David's childhood in India inspired his life of service and adventure. He completed his preparatory education at Woodstock International School in Landour, India, a British Raj-era hill station near the Tibetan border. With the Garhwal Himalayas in view, hiking and mountain climbing were natural sports, and at age 14, David joined an expedition to reach the Pindari Glacier.
After moving to the United States at age 16, David attended Manchester College in Indiana. At Northwestern University School of Medicine, he received his M.D. degree and a Master of Science in experimental medicine, followed by a Holmes Research Fellowship in internal medicine. He served as a medical officer in the United States Air Force, holding the rank of captain, and was stationed at Maxwell Air Force Base in Montgomery, Alabama, where he met Jeanne Rutherford Williams, his wife of 64 years.
David and Jeanne moved to Jacksonville, Florida in 1955, and David established his private practice in internal medicine. During the 1960s, as chairman of the Department of Internal Medicine at St. Vincent's Medical Center, he helped organize the first coronary and intensive care units in the area. He was active in the development of the Jacksonville Health Education Programs and the Family Medicine Residency Program at St. Vincent's. David served as a visiting medical consultant in Afghanistan with CARE/Medico in Kabul before the Soviet invasion. His medical career included appointments as assistant medical director of CSX and medical director of Capitus Financial, Inc.
Following retirement from active medical practice in 1996, he provided volunteer patient care as director of the Healing Hands Medical Clinic and served on the board of WE CARE Jacksonville into his 80s. Throughout his life, David continued to enjoy hiking, mountaineering, cross-country biking, gardening, and boating. He was an early member and cofounder of "Butt Busters," a group of friends who backpacked, climbed, and cycled cross-country together on many wilderness expeditions. His adventures culminated in a trek in 1990 along the Kangshung Glacier to the east face of Everest. A trip to his childhood home in Ankleshvar with his wife Jeanne, brother Richard, and sister-in-law Vivian was also a highlight. David loved music and movies. He played the violin. Throughout his time in Jacksonville, he enjoyed attending the Jacksonville Symphony Orchestra, and he was a founding member of the Riverside Fine Arts Association. He relished the beautiful music at his church, The Episcopal Church of the Good Shepherd. David is survived by his wife Jeanne; three daughters Audrey Ainsworth, married to Dr. William N. Ainsworth, IV, Dr. Ellen Moomaw, and Fran Wulbern, married to Allan Wulbern; five grandchildren Corinne Ainsworth Hunter, married to Dr. Matt Hunter, William N. Ainsworth V, Becky Ainsworth Borger, married to The Reverend Justin Borger, Jack Wulbern, and Sims Wulbern; and five great grandchildren Taylor, Audrey, Esther, Bo, and David Loudon.
Charles W. Reckard – 
OCTOBER 25, 1956
 – 
MARCH 21, 2018
CHARLES WILLIAM RECKARD, "Charlie" to his many friends, died peacefully March 21, 2018 at the Miriam Hospital, surrounded by family, his loving wife, Lucia O'Reilly, and with their therapy dog Copper by his side. He was 61. Charlie was born in Providence on October 25, 1956, the son of Brown University Chaplain, the late Edward C. "Pete" Reckard and the late Susanna McWhorter Reckard. Charlie grew up in Claremont CA, attended the Woodstock School in Mussoorie, India, and graduated from Danville High School in Danville, KY. He graduated from Brown University in 1978 with a degree in Political Science.
For several years, Charlie was a fixture in the vibrant downtown Providence scene, bartending and managing the Brown Grad Center Bar, Pot au Feu, Leo's and other restaurants and nightclubs. It was at the legendary Leo's where Charlie met fellow bartender and future wife, the artist Lucia O'Reilly.
After leaving the service industry, Charlie worked for more than twenty-five years at Cox Communications, where he was a producer, director, editor and audio engineer specializing in live event programming. He is the recipient of four Emmy Awards for excellence in broadcasting.
If the Rhode Island Music Hall of Fame had a category for fan and supporter of local music, Charlie would certainly qualify for a nomination. With his wide-ranging knowledge, love of all kinds of music, along with his generosity of spirit, Charlie was consistent throughout his life in his support of the arts and music in particular. Even as his health declined, Charlie made it a point to attend any concert or art opening he was able. Remembered by many for his infectious smile and kind and gentle manner, Charlie was a friend to all.
In addition to his wife Lucia O'Reilly, Charlie leaves his brothers Scott Reckard, of Laguna Beach, CA, and wife Andrea Adelson; Frank Reckard of Santa Fe, NM, and wife Joanie Berde; Matthew Reckard of Ester, AK; and Mark Reckard, of Nashville, TN, and Santa Monica, CA.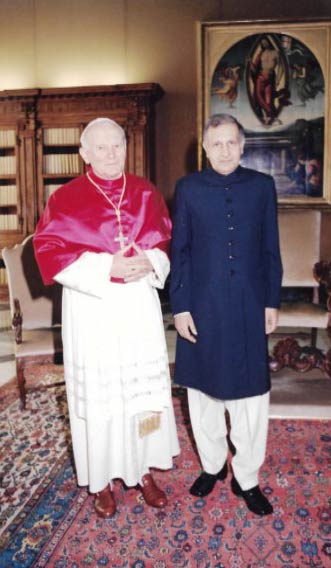 Dilshad Najmuddin – 24 January 1933– 18 May 2018
On 18 May 2018, Dilshad Najmuddin passed away.  He was a career police officer with illustrious career and a thorough gentleman. He was born in Lahore and his initial schooling was at Woodstock School at Landour near hill station of Mussoorie. Woodstock established in 1854 is the oldest boarding school of Asia.  It was run by American Presbyterian missionaries during British Raj. Alumni of Woodstock have excelled in different fields globally.
Dilshad did his Masters in Political Science from Forman Christian College, Lahore. After Central Superior Service (CSS) examinations, he initially joined the Income Tax Service. He appeared in CSS examination again and opted for Police Services of Pakistan (PSP).  After completing his police training at Lahore, his first appointment was Assistant Superintendent of Police (ASP) Multan.  Later, he was posted to Frontier Constabulary at Hungu, North West Frontier Province; now Khyber Pakhtunkhwa (KPK).  After a stint in Karachi, he went to United States and attended North Western University and Washington State University in 1971.  On return, he was appointed Superintendent of Police (SP) of Sukkhur.  On promotion to Senior Superintendent of Police (SSP), he was transferred to Karachi. Within six months he was promoted Deputy Inspector General (DIG) and assigned to Special Branch Sindh; a post he held for three and a half years.
He was transferred to Punjab where he held the post of DIG Lahore and later DIG Police Headquarters.  He became Commandant of Police Training College Sihala and inspired many young police officers.  In 1977 he was appointed Inspector General (IG) Pakistan Port Police in Karachi but soon transferred to head Baluchistan police at the rank of Inspector General Police (IGP).  After serving a five and a half years long tenure in Baluchistan, he was appointed IGP of Sindh.  He also held the charge of Chairman Anti-Corruption Sindh. He was selected as the first IGP to attend the National Defense College (NDC) course in Rawalpindi.
He was appointed Chairman Pakistan Narcotics Control Board; a post he held for over five years.  In February 1989, he was elected Chairman of the United Nations Commission on Narcotic Drugs in Vienna; Austria and became the second Pakistani to head a United Nations Commission. In 1988, he was appointed Federal Secretary Ministry of Labor, Manpower and Overseas Pakistanis.  At the tail end of his career, he transitioned into the role of a diplomat.  He served as Pakistan's ambassador to Tunisia with accreditation to Palestine Liberation Organization (PLO) and Holy See; Vatican City.  He retired in 1993 and in another transition, took to the family tradition of service in the field of education.  He became Chairman of Joan McDonalds School, Lahore and Islamabad.
I met him at his house through a mutual friend Major General ® Syed Ali Hamid.  I didn't know about his long police career.  He reminisced about old days of school, horses and polo.  He was very soft spoken and I found him well read.  His career is unique as I'm unable to find any other example of a dedicated and professional civil servant who served as IGP of two provinces, Chairman of a United Nations Commission, a Federal Secretary and ambassador. He lived the mission statement of his alma mater 'service through excellence'.
Dilshad's family was from Dera Ghazi Khan but settled in Lahore.  Many family members were involved in the field of education.  He married a charming lady of Armenian descent; Joyce.  Her grand-father was legendry Lucas Joseph; an Armenian of Afghanistan. Lucas also known as Serwarudin Khan was a close confidant of Amir of Afghanistan; Abdur Rahman Khan.  Lucas served as in-charge of gun powder factory at Jalalabad with unprecedented power that he could draw any amount of money from government treasury without prior approval of Amir.  Lucas served as governor of Jalalabad before his luck ran out.  In 1897, Amir ordered the tiny Armenian community to leave his domain.  Lucas with twenty other Armenians left for Peshawar. It was a loss to Afghanistan but gain for Peshawar as Joseph's son Paul became a gifted ophthalmologist and served as head of Church Mission Hospital of Peshawar restoring sights of thousands of Pashtuns.
Dilshad is among the list of great Pakistani Christians who served the country proudly in different professions.  Christian educationists were backbone of great institutions and educated generations of Pakistanis.  Contribution of Christian doctors of mission hospitals especially in the field of ophthalmology cannot be matched. Many others served proudly and with a sense of duty in police, armed forces, railways and telephone and telegraph departments. Dilshad was a proud son of the soil who served his country well. In a befitting manner, six IGPs carried his coffin to his final resting place.  Rest in peace.
Farewell, my friends
It was beautiful
As long as it lasted,
The journey of my life.    
Rabindranath Tagore
Lois Augusta (Duerksen) Deckert – August 8, 1933 – August 2, 2018
Lois Augusta (Duerksen) Deckert was born in Korba, India, to Christina and Jacob Duerksen.
Lois had an auspicious, albeit early, entrance into the world. She was born at home where the Queen of Korba came on her elephant to see her tiny new subject. Every subsequent birthday, the Queen gave Lois a silver Rupee.
The Duerksen family lived in India as missionaries from the time Lois was born until all of the children had returned to the United States to attend Bethel College. Lois and her siblings, Joseph and Christine, attended Woodstock boarding school in Mussoorie, India.  Lois had a deep attachment to India and Woodstock school and attended reunions each year that she could travel.  As a young college student at Bethel College, Lois pursued her love of art while majoring in Elementary Education. She will be remembered by family and friends for her many creative talents. She continued her art education throughout her life, taking classes in painting, poetry and ceramics. She used her talents to connect with others by hand-crafting greeting cards for family and friends and knitting afghans and sweaters that are still being enjoyed and treasured by the recipients.  In addition to the visual arts, Lois enjoyed writing both prose and poetry. She belonged to several writing groups, edited the Women in Mission magazine, worked at the Mennonite Press, and published a novel entitled "Keeping Hope."  During her time at Bethel, Lois met Marion Deckert. She married Marion on June 16, 1957, in Bethel College Mennonite Church.  Lois and Marion moved to Chicago, where Marion pursued a Divinity degree and Lois taught school. Following the completion of Marion's degree, they volunteered with Mennonite Central Committee, which took them first to Morocco and later to Halrnahara, Indonesia. Their first child, Alan, was born in Morocco and their second, Alice, was born in Indonesia. Lois enjoyed adventure and learning about other cultures and she continued to travel widely with Marion throughout their life together, returning several times to India and once to Indonesia.  Lois and Marion eventually settled in North Newton. Lois took on many roles during her life in North Newton. In particular, she served as the International Student Advisor at Bethel College for a number of years. In this role, she was able to form deep connections with many international students. Their shared experience as "global citizens" made these students family to her. Many of these students remained life-long friends.
Marion's sabbatical from Bethel College took them to Indonesia. Unfortunately,   Lois   was diagnosed with lymphoma and an inoperable tumor brought them back  to  the  States where they finished off the year in Akron, Pennsylvania, at the MCC headquarters while Lois underwent treatment. Lois bravely battled the lymphoma on and off for five or six years with chemotherapy and radiation. Those close to her marveled at the grace with which she   endured her illness and rejoiced in her survival and the fact that she could live cancer free for the last decades of her life.
Having married into a farm family, Lois was forced to learn to cook and preserve the bounty from their extensive garden. Although she often complained about the proliferating produce on her kitchen counter, she took great pride in the rows of jars filled with the fruits of her labor on the pantry shelves in the basement of their home on Emerald Court. She also used her talents to become an accomplished and creative baker and cook. We will remember her each time we sit down to fellowship around a table loaded with good food and each time we sip a post-prandial cup of tea. Her hospitality will be missed by many.
Lois is survived by her husband, Marion Deckert; her two children,  Alan  and Alice Deckert; her two grandchildren, Caitlin and Megan McGrath; and her two siblings, Christine (Duerksen) Waltner and Joseph Duerksen.