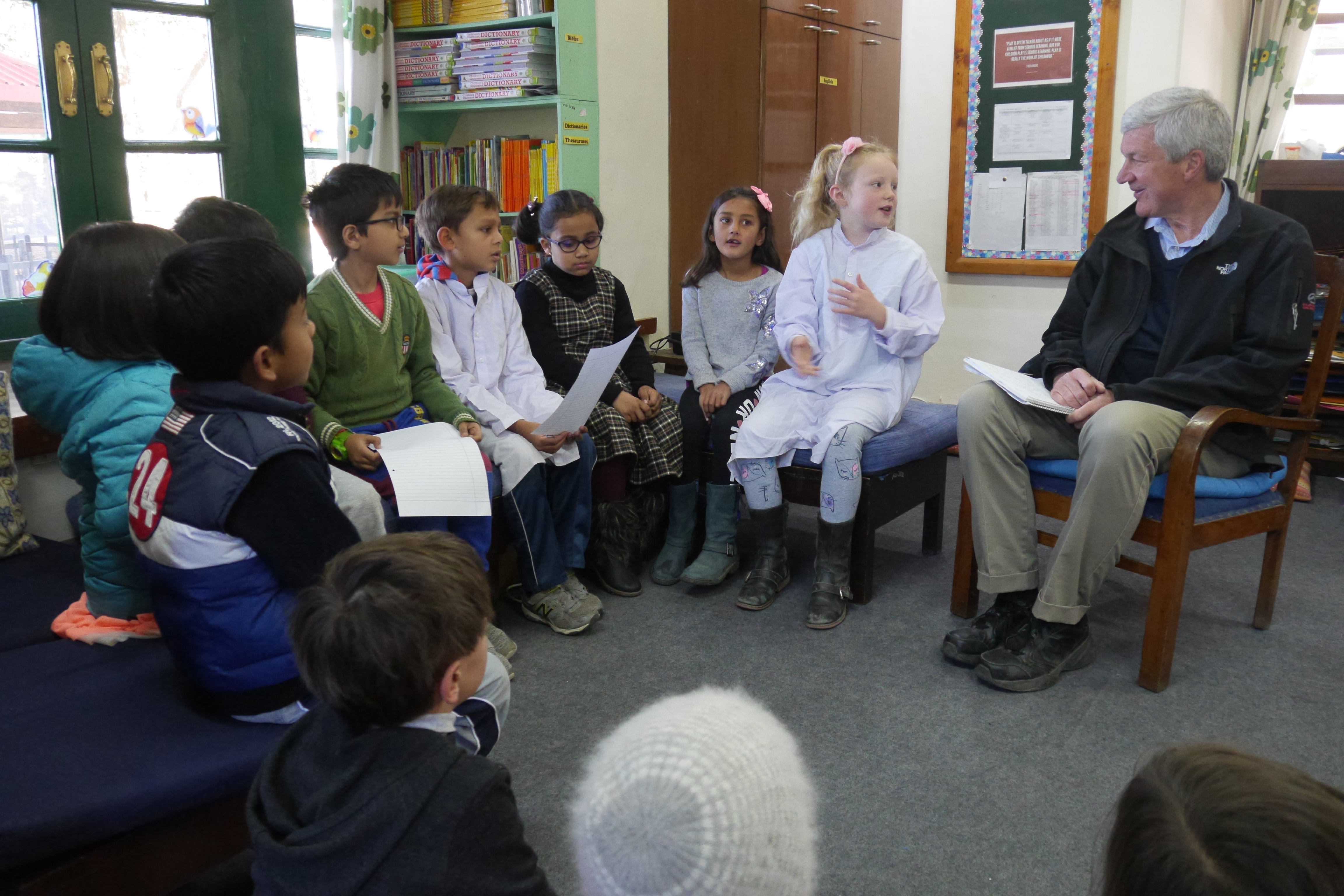 27 Feb

John Sagan – Resident Scholar at the Centre for Imagination
John Sagan joins the Centre for Imagination as a Resident Scholar from Evanston, Illinois outside of Chicago. He was a teacher for 8 years before deciding to go to Law School. He went on to be Lawyer in 1983, starting his career in New York before moving to Mayer Brown in the midwest where he worked from the rest of his career before retiring in December 2017.  
What type of law did you practise during your working years?
My speciality was Mergers and Acquisitions.  
What will you be doing at the Centre for Imagination?
At the Centre for Imagination, I am focusing on lawyers and how law can change the world and communities in which we live. The course has been designed entirely by the Interns at CFI and will run in addition to office hours and my meetings with children. I am also really looking forward to the Panel Discussion being held during my time here between Jagdish Sagar '60, Kirsten Beavan '97 and me. With Jagdish practising law in India and Kirsten in the UK, it should be interesting to hear different perspectives on the practise of law.
When did you first hear about Woodstock?
My mother went to school here, she was the class of '42. I then had cousins and relatives that went through the school and have been hearing about it for years! My cousin Hank Lacy '63 met Amy Seefeldt (Director, Centre for Imagination) at a WOSA reunion and mentioned i would be interested in volunteering at Woodstock and she invited me to come and do a residency.
What made you want to volunteer at Woodstock?
I wanted to experience Woodstock and see why it was so important to so many people so close to me. My mother went to school here and as a child we had pictures of Woodstock, with the school in the mountains I remember 3 that were slightly tinted – they were black and white and had been made into colour and they were hung on our stairwell. India was very important to her, and most that importance sat in her experience at Woodstock. So much of who I am is based in Woodstock and India. My love for tea and making my bed first thing in the morning (despite never going to Woodstock), a lack of need for television and so much more.
Why do you think CFI is important?
The CFI is really a way for the school to bring kids into an understanding of what education and school and the outer world can offer them – which is great. What Amy is doing, bringing scholars from different walks of life helps the students to expand their minds and understand the power of collaboration. Collaboration is so important in the world today, along with understanding the value of diversity and being a good person. Now more than ever we need to value collaboration. I am so impressed by how much the kids love being up there – the kids love the 3D printer – one of the kids made me a head of Darth Vader. The kids feel secure and experience learning in a way that is not always book related.
All we are searching for in our lives is a sense of community and I can see that at the CFI, Woodstock itself is a community but CFI is also a community within Woodstock. Yesterday there were kids coming in and out, just plopping down and sitting on their laptops. Learning is lifelong, the only desk learning is at school. We must give children a way to understand that learning is lifelong. Working with others, seeking fulfilment and being happy also occurs outside of sitting behind a desk. The CFI is a learning experience for both the visiting Scholar and the students. I hope I am able to show the study of law can lead to many opportunities both in the legal field and outside.