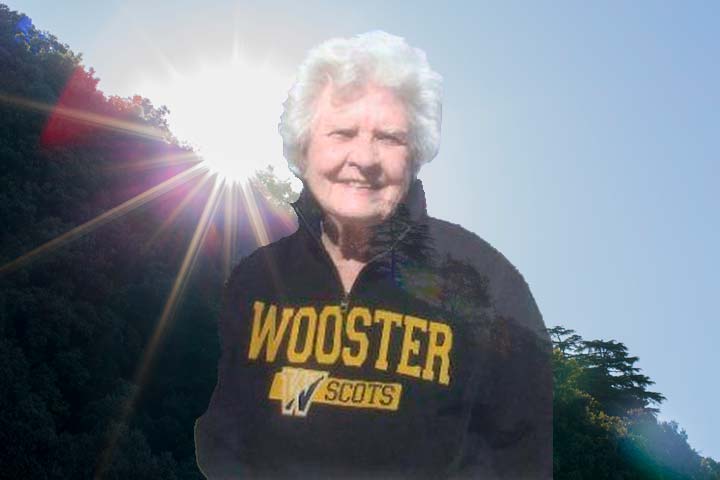 19 Sep

MARY LOU SAHLSTROM '45: MARCH 16, 1928 – AUGUST 15, 2018
It is with a heavy heart that we announce that Woodstock alumna Mary Lou Sahlstrom passed away on August 16, 2018. With heartfelt condolences to her family from Woodstock School.
Mary Louise "Mary Lou" Sahlstrom, 90, of Onalaska, WI and formerly of Waseca, MN passed away at her home on Wednesday, August 15, 2018.
Mary Lou was born March 16, 1928 in Kanpur, India, the daughter of Presbyterian missionaries, the Reverend Reginald and Laura (Dukes) Louch. She spent her childhood in India and attended Woodstock International School in Mussoorie, a hill station in the foothills of the Himalayan mountains. At the age of 16, she came to the United States for health reasons, accompanied by her mother temporarily. She finished high school in Wooster, Ohio and received her Bachelor of Arts degree from Wooster College with a major in English and a minor in Biology in 1950.
Mary Lou married Howard Sahlstrom on January 28, 1951, in Wooster. They then moved to Waseca, MN where Howard took a position as an accountant for E.F. Johnson Co. Mary Lou worked as a social worker with the Waseca County Nurse. While raising her family, she served as the cherub and junior choirs director and Chair of the Christian Education committee at First Congregational Church. She also served on the Waseca School Board from 1973 to 1982. Mary Lou started the Meals on Wheels program in Waseca and served as director for many years. She coordinated the annual UNICEF fund drive and volunteered at the Waseca Art Center. She was a long-time member of Faith United Methodist Church in Waseca. Mary Lou moved to Onalaska, WI three years ago to be closer to family.
Mary Lou is survived by a daughter, Laura (Roger) Clark of Minneapolis; a son, Thomas (Cindy)
Sahlstrom of West Salem, WI; and two grandsons, Andrew (Erin) Sahlstrom and their daughter, Rylee of Holmen, WI, and Kyle Sahlstrom of Maui, Hawaii. She was preceded in death by her husband, Howard, on November 1, 1989; and two brothers, Charles and Arthur Louch.
A memorial service celebrating the life of Mary Lou was held on Monday, August 27th, at Faith United Methodist Church in Waseca, MN with Rev. Robert Hunter officiating.