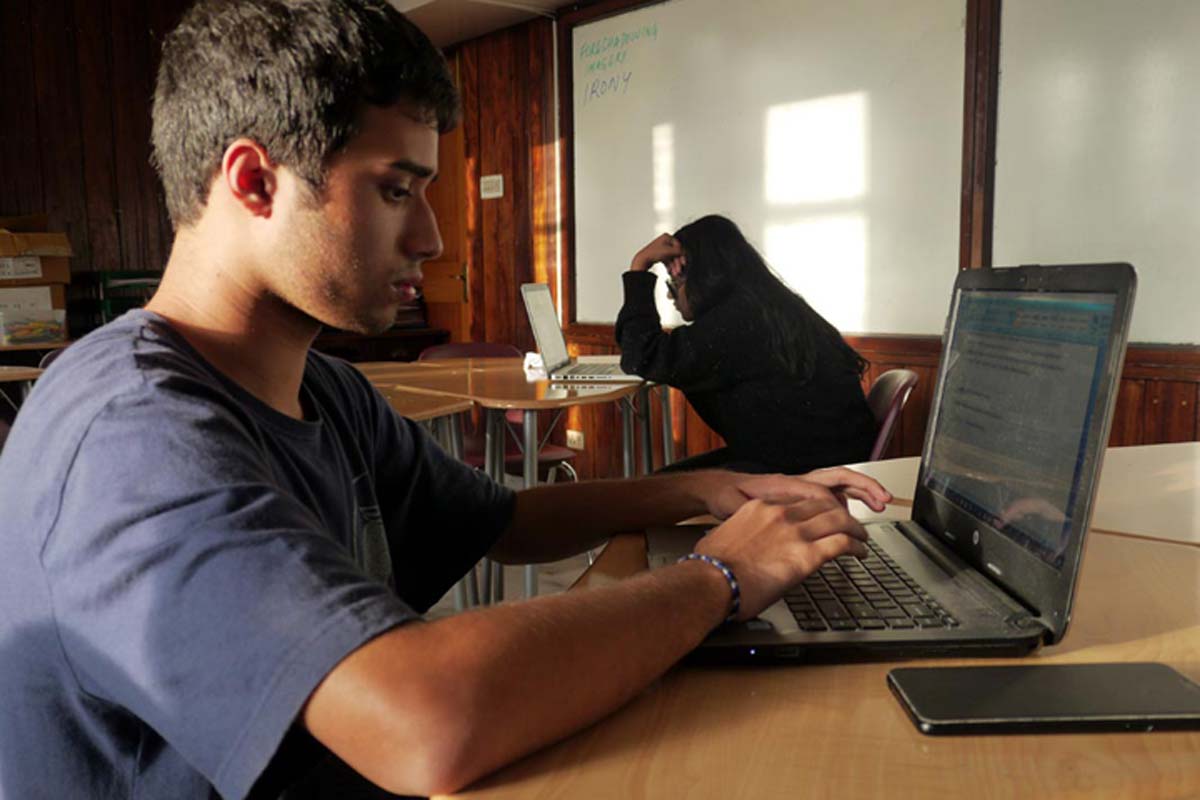 01 May

The MYP Personal Project – from a dependent learner to independent learner
Bob Smith, MYP Coordinator at Woodstock, has been involved with the International Baccalaureate Programmes since 2001, in roles including administrator, coordinator and teacher. He shares why the personal project is arguably the most challenging and rewarding part of the IB for middle years students.
I will admit there are many things I love about the Middle Years Programme (MYP), and the students enjoy poking fun at me for it, but of all the things about the Middle Years Programme I love, the personal project is my favorite. The MYP Personal Project is an independent culminating project students' take on in grade 10. To me, it is the culmination of the knowledge, concepts and skills students have gained from their middle years education. It is a rite of passage in the sense, that they are now able to apply the learning skills that they have developed over the years to an independent project, outside the classroom and of their own interest, demonstrating a transition from a dependent learner to independent learner.
The personal project is not a "paper report", but a reflection of the processes involved in learning something new. It has four objectives – Objective A: Investigating; Objective B Planning; Objective C: Taking Action; and Objective D Reflecting.
These four objectives will be demonstrated holistically in the process, the product and the presentation of the project. While it is an independent project, each student will be assigned an adult supervisor whose role is to check in with the student periodically to discuss their progress. Students may also make use of a mentor, someone in the field of study that they are interested in, to help them in their work. Through this process, students will apply and demonstrate their communication skills, social skills, self-management skills, research skills and thinking skills.
Over the years I have seen some amazing work from 10th graders, who after the fuss and stress of completing a project, are extremely excited to tell you, with pride, about their work. I have seen students learn construction, build canoes, create sculptures, design clothes, make quilts, start up a business, organize sporting events, provide a service to the community, run fashion shows, learn to play an instrument, compose music, write books and graphic novels. The possibilities are endless and their ability to surpass our expectations are awe inspiring. For many students who do not necessarily shine in their academic classes, this is an opportunity to show what they know and can do outside the classroom.
The MYP is an inquiry-based approach to teaching and learning. As educators, we will guide student inquiry in the classroom and even structure it by providing problems or methods in order for students to solve a problem. But here, in the 10th grade, as a culminating project, we give our students an opportunity at open inquiry where they come up with the problem or question, the procedures and methods, and the solutions or products on their own. A passage into adulthood, as an independent learner ready to take on the challenges ahead. It is truly one of the most exciting elements of the MYP.
Bob Smith, MYP Coordinator
Find out more about the personal project at Woodstock