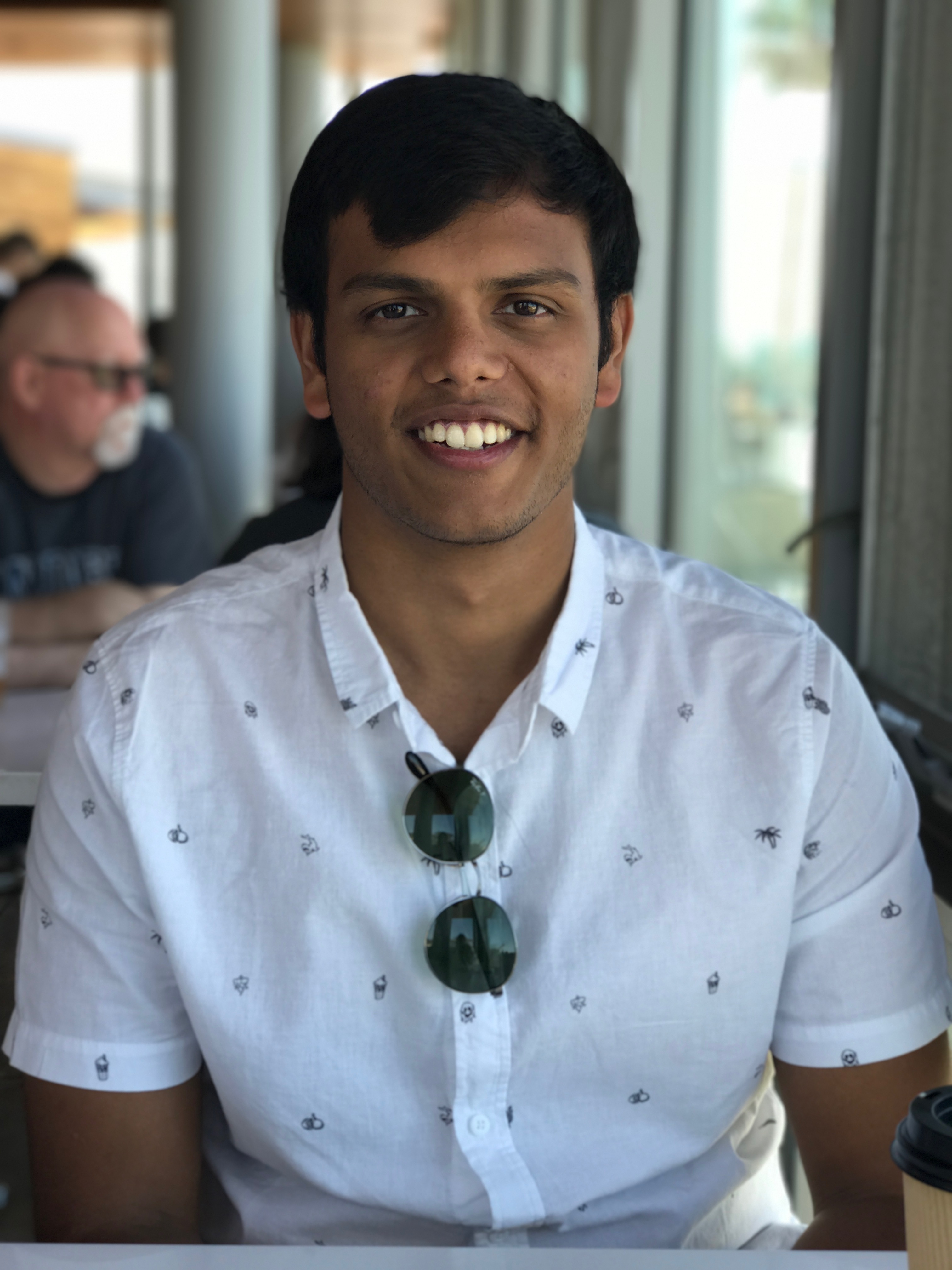 21 Feb

REFLECTIONS OF A RECENT GRADUATE

Rishi Thomas is currently a junior at the University of Southern California. He is majoring in Business Administration with a minor in Applied Analytics at the School of Engineering.

 
Where are you from and what brought you to Woodstock?
I live in New Delhi. After a visit to the US I realized that I wanted to pursue higher education there, and attend a school that would help me pursue my musical interests. 
What were you involved in during your time at Woodstock?
The Model United Nations, Theater and The Acapella Group. With Ms. Amy Seefeldt I co-founded the Curriculum Advisory, a team of student and faculty leaders that create innovative outlets for students to pursue their interests. The ASPIRE program was the brainchild of this group.
How did Woodstock shape who you are?
Woodstock gave me a 'pursue whatever you are passionate about' mindset. I was never told that my dreams were unrealistic, or that I was not good enough to go after them. I was supported by my teachers and pushed towards exploring new ideas and trying different things.
What are you involved in now that you're passionate about?
I spend a lot of time with the startup community at my university and in LA. I am the President of an Entrepreneurship Society at USC and a Venture Partner for a decentralized university focused fund.
What made you want to come back and participate in the Summer School program at Woodstock?
Having been a student representative in the development of the Aspire program I was happy to see the hard work that the Curriculum Advisory team had done in prior years come to fruition. I wanted to be part of the summer program, and I served as an assistant for Susan Rits '79 person for the Entrepreneurship course. 
How important is it to have WS Alumni offer their expertise to the school through programs like summer school, CFI or online connection and mentoring programs?
Alumni should seek out any way to get involved and share their experiences with students. I especially encourage more recent classes to come and share their experiences.
I remember Mr Jeet Singh '81 telling us about the rise of startup culture and venture capital in 2012. That gave me the aspirational framework for what I wanted to do. Students need guidance and perspective for the years that follow their time at Woodstock. The transition to college can be quite challenging, and advice and guidance from recent alumni could be of incredible value. I think we should be offering more avenues for Woodstock members to stay connected.
What kind of impact do you think The Centre for Imagination has for WS?
The Centre for Imagination will play a pivotal in transforming the educational experience for current and future students. Not every student has an interest in being an innovator or a creator, but the Center provides infrastructure to support those students that want to pursue their passions [outside the classroom]. Woodstock is educating individuals that will dictate the rules of the workforce they will participate in. This kind of experience and opportunity is a powerful one, and Woodstock students, faculty and alumni should do everything possible to capitalize on the talent and provide the rest of the country with a model worth replicating.
If Woodstock had had a professional networking platform like 'Woodstock Alumni Connect' when you were graduating – would you have used it ? If yes, why do you think it is important?
I hope I would have; but I had no idea at the time how powerful and valuable networks could be. After going through recruitment cycles, internships and leadership roles I realize [now] that having a strong network of people that I can depend on is vital to my growth. [The WS platform offers all of us as current students and alumni a very helpful way to facilitate that, and students should be encouraged to take advantage of the platform].
What is valuable about the WS experience and why we understand each other in a unique way?
Students and faculty come to Woodstock from all over the world, bringing a wealth of life experiences and perspectives. If Mussoorie were a petri dish, we would be the bacteria. Woodstock creates its own cultures and norms. In this diversity, a sense of unity comes from our collective love for Win Mumby, listening to Ms. Chander call a new student who doesn't know Hindi a 'badmaash', or eating Bun Omelettes at Char Dukan. Our experiences with our diverse friends is what makes Woodstock so incredibly beautiful.