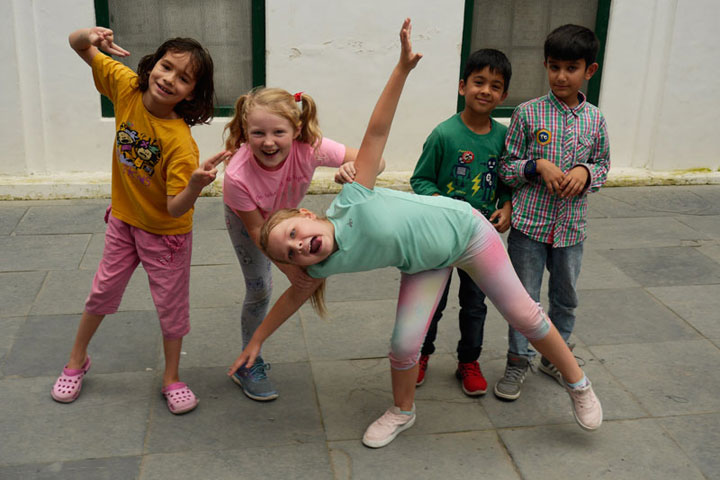 13 Aug

Slow-track education
Woodstock Principal Dr Jonathan Long argues that when it comes to growing up, it's best not to rush.
More haste, less speed
Joseph Allen is a professor at the University of Virginia. I first came across his work four years ago when details of his research began to appear in newspapers and on TV chat shows. Professor Allen's work described the danger of children taking on behaviours and responsibilities before they are ready for them. "The fast-track kids didn't turn out OK," wrote Professor Allen in a New York Times blog in 2014.
Professor Allen's point was quite clear – whether it's motivated by trying to 'look cool' or peer pressure, attempts to act older than they really are correlates with problematic social development and a range of other difficulties later on. The research highlights the hazards of early exclusive relationships, early experimentation with alcohol and other substances, socialising with older age-groups of students and dressing to look much older than they actually are.
According to Professor Allen, children who are fast-tracked into adult experiences can miss a crucial developmental phase in their lives. This is a phase when children should be children and not adults. The influence of advertising and film places a huge pressure on young people – and so, too, does the commercialisation and sexualisation of childhood – how they are supposed to look, what counts as success and what 'adult' behaviour looks like. The impact is damaging – children are being pressured to grow up too quickly. One of the best gifts we can give to our children is simply to 'be children'. Doing that requires very few of the sophistications of the adult world.
Valuing the priceless, not the costly
Children are deeply affected by cultures of consumerism and their materialistic views of what it means to succeed and to live a good life.  It's not uncommon to find brand conscious eight-year old's or teenagers whose self-image is defined by owning the latest smartphone.  At times, these forces seem too powerful to resist.  With mounting evidence that children can suffer significant emotional and social damage as a result, it's time to consider an alternative approach to what our children need to flourish.
They certainly don't need expensive gadgets – despite their protestations that, "everyone has them!"  Nor do they really need costly luxury items or the latest branded clothing.  To be honest, neither excess cash, pricey personal effects or valuables are really necessary here at Woodstock – in fact, they may even stand in the way of the education we offer.
Here at Woodstock we try hard to hold onto the value of things which are increasingly crowded out of our frantic lives and those of children today – the slow walk to school from dorms every morning, the playtimes in the quad, the chance to take part in meaningful hobbies, sports and activities every day, the fresh air of this beautiful mountain home of ours and freedom from the rat-race of modern urban life. There's certainly a "happy tiredness" which accompanies the typical end-of-day walk back home along our mountain pathways!
All these features are part of a Woodstock education – none less important than what happens in classroom, libraries, workshops and science labs – each shaping young lives with the values and qualities which will last a lifetime. This is a place where children can still be free to be children; where childhood is not accelerated into an early and painful adulthood and where young people find their place in the world. Visitors to our campus discover the friendly and dynamic atmosphere which makes this such a fascinating place. There is an air of happy purposefulness here, a determination to succeed, to enjoy life, to enjoy each other's company – and, most importantly, to discover that there is far more in each of us than we think!
Dr Jonathan Long, Principal