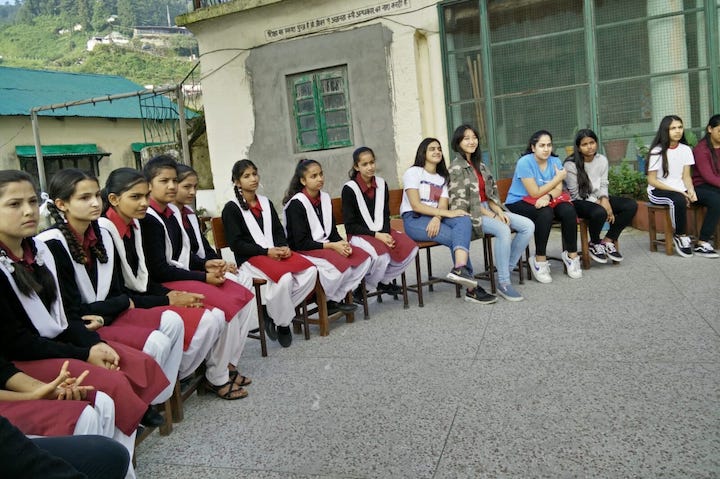 06 Sep

Students Connect with Sanathan Dharam

Archita from the Class of 2021 writes about our Community Engagement project's partnership with Sanathan Dhraram, a girls' school in Mussoorie. 

For the past three years now, Woodstock students who are engaged in Community Engagement, have been actively participating in making improvements to a government-aided school, Sanathan Dharam, which is attended by girls who come from low-income families. Students have worked diligently to raise funds to work on projects such as building toilets, painting classrooms, and renovating the computer lab.

At the beginning of this semester, the group of students who have committed to the projects at Sanathan Dharam, first did a needs assessment in collaboration with the administration, students and staff members of Sanathan Dharam School.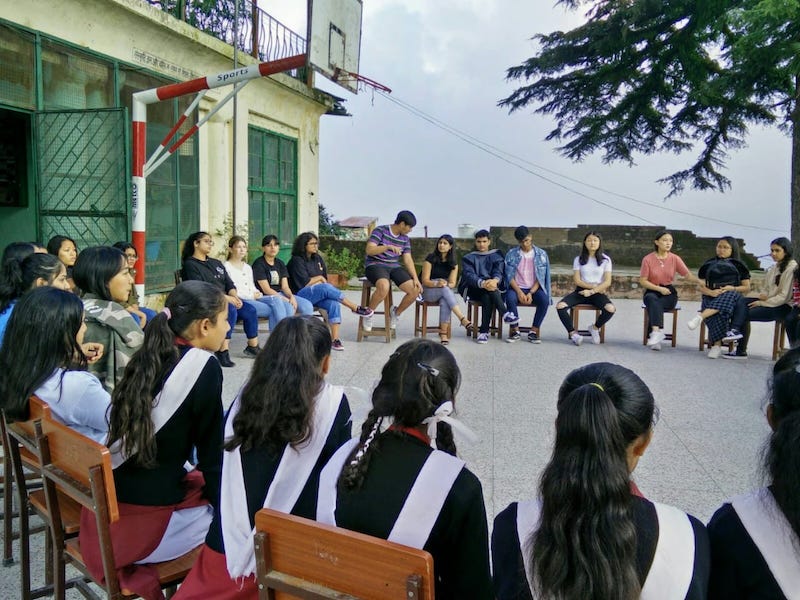 Projects which have been prioritized for this school year are:
renovations and resetting up of the library (incidentally, the newly renovated library which was facilitated by the team of students from Woodstock, was ruined by an electrical fire last year
an improved lighting system
the setting up of a basic water harvesting plant
an equipped science lab for a better and professional learning environment
workshops for education on sanitation and hygiene
Each project is completed with the effort of students from both Woodstock and Sanathan Dharam. Visakuo from the Class of 2020 says, "Our work is more about collaborating with the Sanathan Dharam Community than charity. We are trying to help the school tohelp themselves. We aren't just giving them everything. We got students from Sanathan Dharam and our school to raise money for paint because some of [Sanathan Dharam's] classrooms looked bad and shabby. We cleared the walls, painted the whole place and now it looks nice and clean. The girls seem to like it a lot."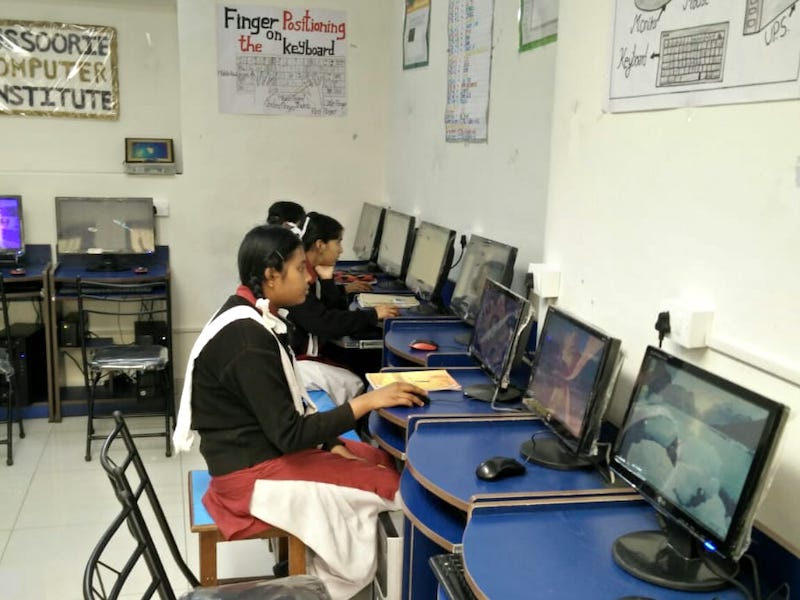 Last semester the students also worked on setting up a computer lab at the school. There are now 20 operating computers that are used by students from grades 6-12. Although the privilege of attending the computer class comes with a cost of 60 rupees per month, per child, parents are more than willing to let their daughters learn the basic usage of this device as they understand the importance of computers in the advancing world.  The girls are enjoying their lovely new computer lab!
Archita Aggarwal, Class of 2021