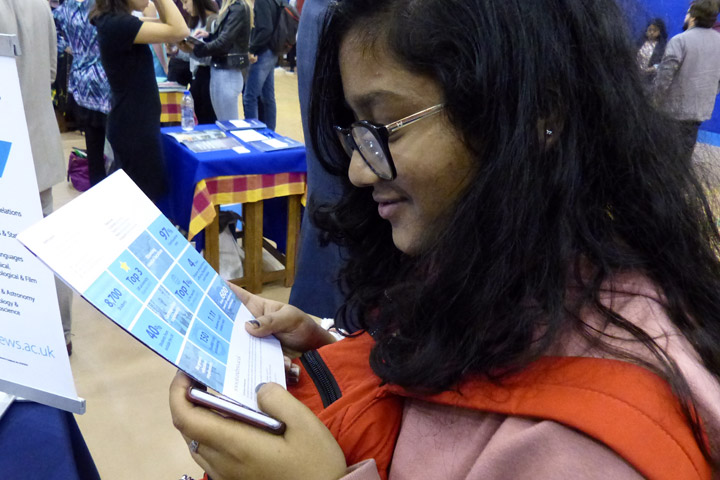 08 Sep

World of opportunity

A key part of a Woodstock education isn't just what you do while you're here, but what you go on to achieve afterwards. For the vast majority of our graduates, the next step in their learning journey is to go on to study overseas, including seven in ten going to North America and 10% to Europe. With an abundance of colleges and courses out there, it's good to get a little help making the right choice for you.

On Monday our biggest college fair of the year saw us welcome 55 universities from 13 countries – including Australia, Canada, Germany, Grenada, Hong Kong, India, Ireland, Italy, Singapore, Spain, Switzerland, UK, United States, and four schools with multiple campuses around the world – giving students the chance to find out more about their further education opportunities from the colleges in person.