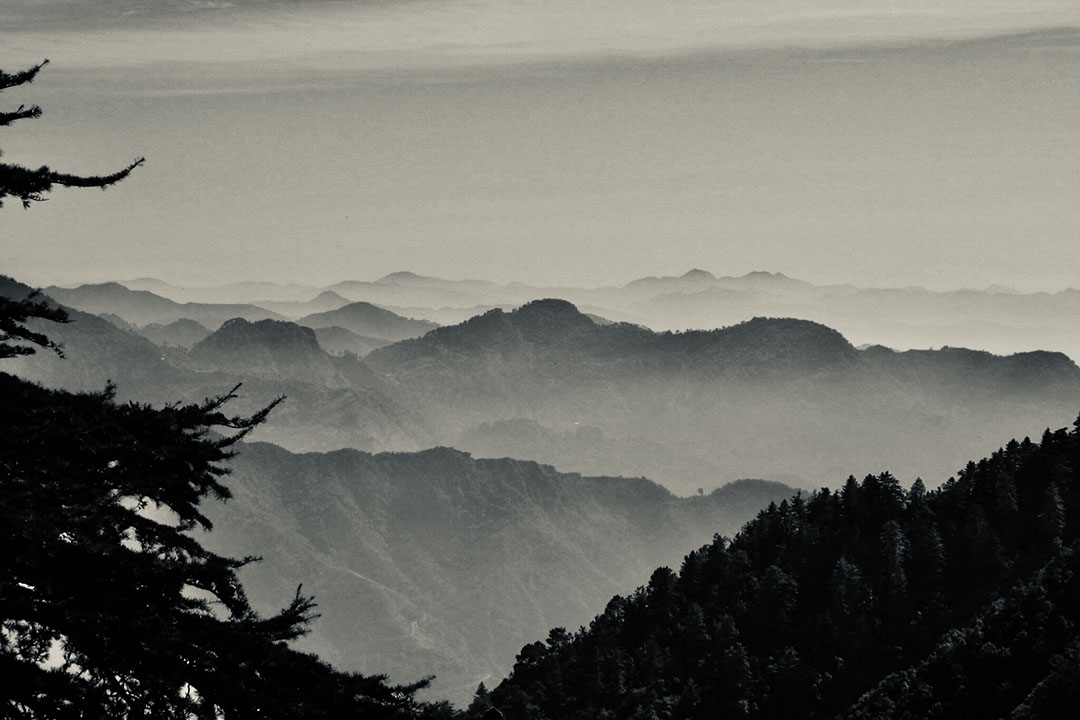 12 Aug

A mountain to climb together

Welcome to the 2020-21 academic year. Every school year is a journey, beginning with sometimes tentative steps over the first few weeks. Whether you are just starting at Woodstock or not, each new year brings with it new teachers, classmates, challenges and expectations.

As we set out on the 167th year in Woodstock's history, the route ahead is uncharted, but we live in extraordinary times and we can be sure there will be hills and mountains to climb. Thankfully Woodstock students are better equipped than most at scaling mountains, both literal and metaphorical. And just as the walk up from dorms to school starts off as a struggle, it gets easier with each passing day.

Mountains have always commanded a special place in the human psyche, at once mysterious, hostile and yet places beyond the realms of mankind where wonderful things can happen. For Greeks, Mt. Olympus was where the gods lived. For the Hebrews, Mt. Sinai was where the law was given. And on a clear day, on our own Mussoorie skyline proudly stands Bandarpunch, where Hanuman extinguished the flames from his tail.
We are not tourists coming up to Mussoorie for a weekend but instead we are pilgrims, sojourners, travellers, heading to a sometimes unknown destination.
In the Hebrew Scriptures of the Psalms, there are 15 road songs or pilgrim songs referred to as Psalms of Ascent. To ascend, of course is to climb up. For the Hebrews, they would ascend to Jerusalem three times a year as a religious ritual signifying devotion to God. Today is not that different as ritual and festival are all around us. For our Muslim brothers and sisters we recently celebrated Eid-Al-Adha, which reminds us of sacrifice, and last week, we celebrated Raksha Bandhan which reminds us of the importance of siblings in our lives. During my time in the Philippines I used to live right off a pilgrimage route in where anyone who was making a journey would walk mile after mile to get a blessing for their journey ahead at the Antipolo Church. For the Jews, these songs for the road, or pilgrim songs helped them on their journey to remember God and his faithfulness, and also to remind them that they were going someplace. It was a journey upwards to something.
We can use this story in our own journey of longing for our students to be in the hills of Mussoorie sooner rather than later. In the great novel, The Sheltering Sky by Paul Bowles, two of his characters make a distinction between tourists, who think about going home immediately when they are traveling, and travellers, who don't know if they'll ever make it back home. As we think about ourselves in that context, we are not tourists coming up to Mussoorie for a weekend but instead we are pilgrims, sojourners, travellers, heading to a sometimes unknown destination.
If this time of global pandemic in which we now live, has taught us anything, it's that we ultimately don't have much control over our lives. My hope for us as we begin the year together at Woodstock, is that we see ourselves with a broader lens, and that with every turn of the road that this year will offer us on our journey, that we will look to the hills and entrust ourselves to God who watches over us in all of our ways in both our comings and goings. We may have a mountain to climb, but we set out on the journey not alone but together as companions. Each step takes us closer to our destination. And when we get there, the view is going to be incredible. All of us in the Woodstock family, want to say thank you for joining us on this journey in what promises to be an unforgettable year ahead.
Dr Craig Cook, Principal
Photo: A view of the Himalayan foothills from the Principal's cottage. Dr Craig Cook.