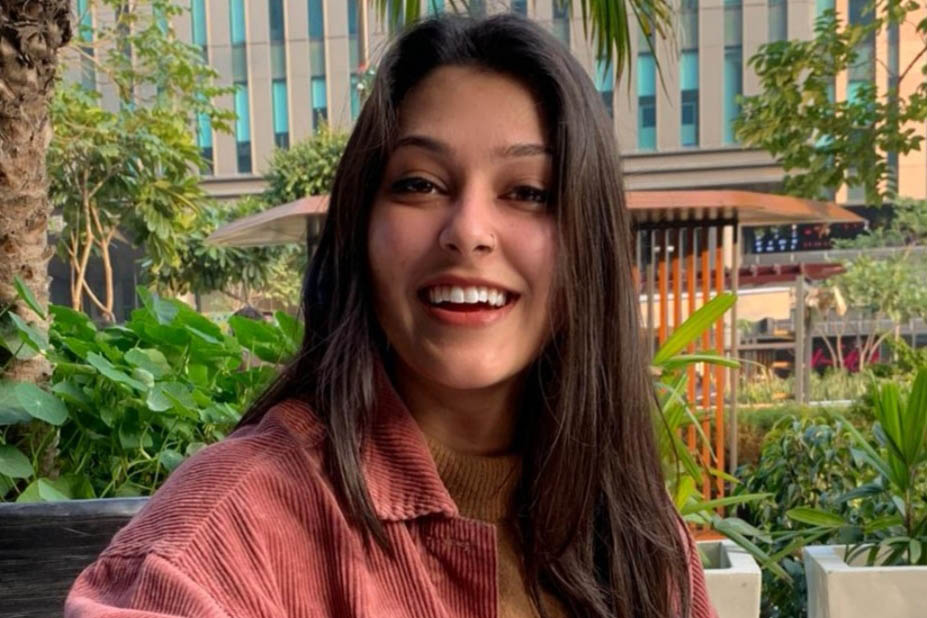 28 Jan

Alumni Spotlight – Anah Iqbal '11

Anah Iqbal, Class of 2011, shares with us about her journey, influences and Woodstock experiences that helped her become an artist. Anah is the creative director at Muse Global India and has accomplished many milestones as an artist, such as having her artworks sold to Paula Wallace, Alex Kuruvilla and Subhashini Ali, and worked along with Subodh Gupta in his studio. As the creative director at Muse Global India, Anah has had the opportunity to work on different projects, such as the Ram Janambhoomi, Ayodhya and the Prime Minister's Museum, New Delhi. Read more below.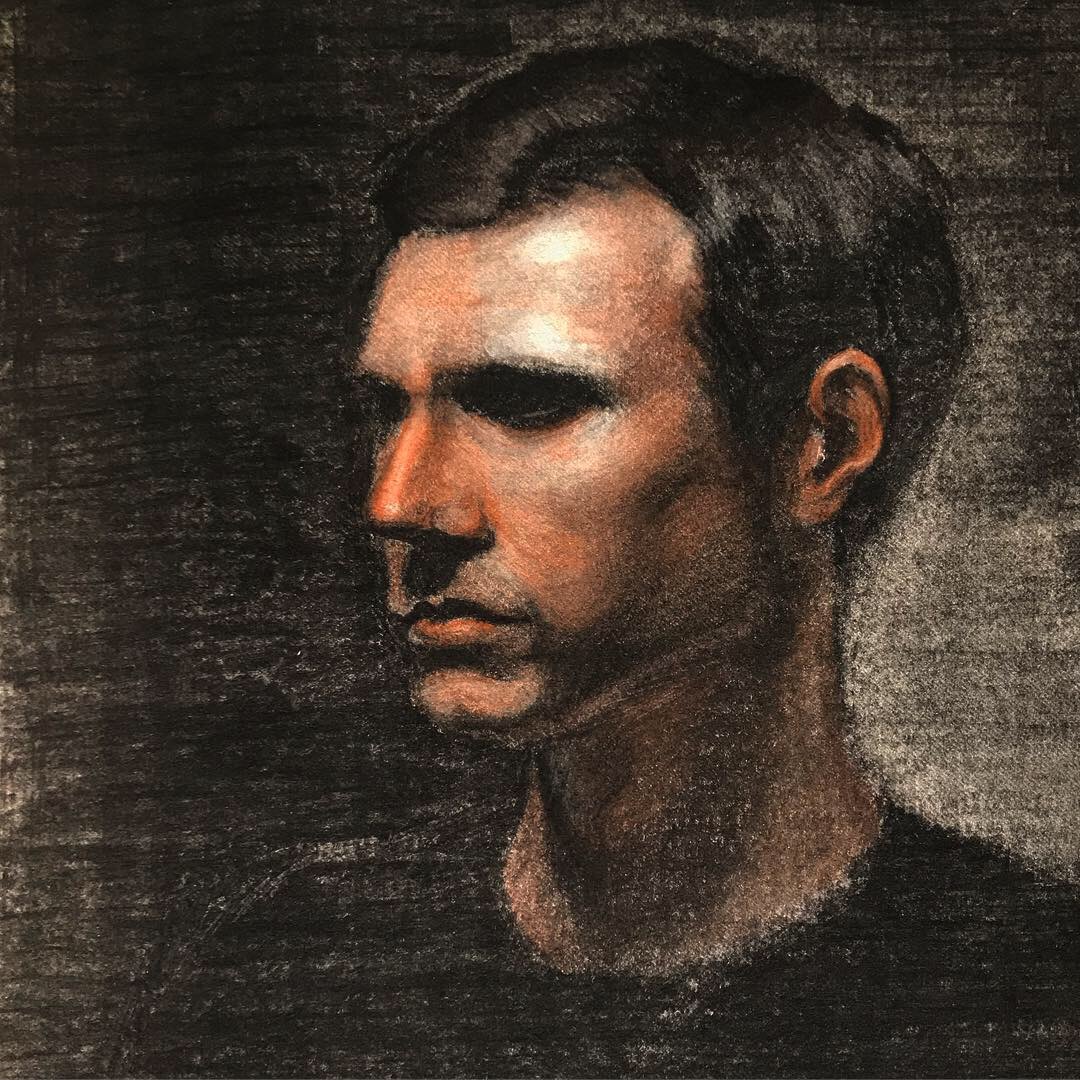 What brought you to Woodstock? 
On the recommendation of an WS Alumni my parents and I, with my sister Fayza Iqbal (Class of 2013), took a trip up to Mussoorie for a campus visit. The first memories of our visit to Woodstock Campus is filled with Mussoorie's marvellous Monsoons. Being engulfed in clouds, breathing in the beautiful fauna, running up to Edgehill to not get drenched in the downpour all, meeting Mrs. Mark, were deciding factors of my application for Woodstock. After the campus tour, my excited little self just remembers meeting with Mrs. Mark  and giving my entrance exams/ interview. The dizzying ride up and down from Woodstock School was then a permanent part of my life for the next 8 years. 
What are some of your favourite memories of Woodstock? 
How do I even choose some! I will have to keep it as clean and give you the least naughty ones. My favourite memories of the school are of course related to all the activities involving my friends/boarder of the time. Going to the Bazzar on the weekends, being on the school team, being as hands on as possible in open houses/extracurricular activities, big brother big sister day, sports day, trying to not get caught on the lovers lane after hours 😛 etc.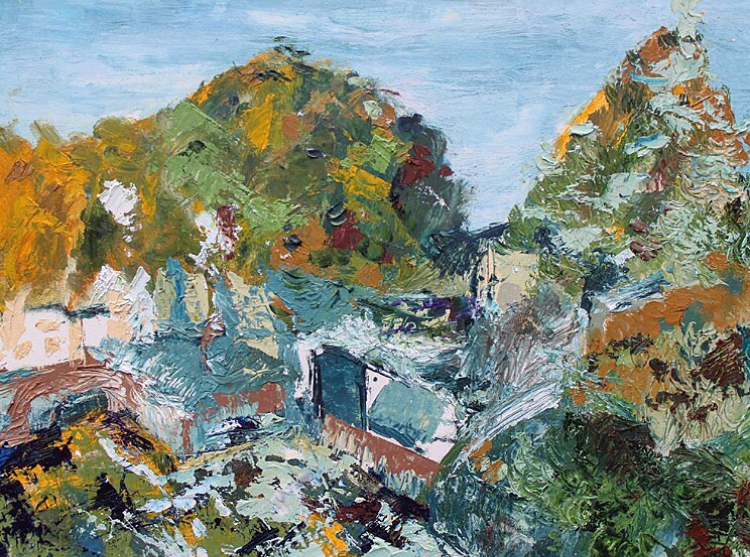 What inspired you to be an artist? 
I had never thought I would choose the artist life for myself.  My Mom and my Naani Jaan (Grandma) being fabulous artist themselves, gave me a sense of what creativity is, from an early age. Joining Woodstock and growing up around so many amazing minds allowed me to  explore the multifaceted ways creativity can be used.  Throughout my Woodstock life, I was naturally drawn to things that could be  done differently or outside of the classroom. I would excel in math only when geometry was being taught, I would excel on timed exams only if my notes were full of biologically correct drawings, my chemical balancing would only make sense to me if my friends colour coded them to help me study. I believe my parents, my environment in Woodstock, the correlation of my brains retaining powers when the arts were involved, is what inspired me to be an artist.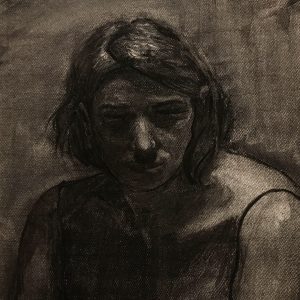 What role did Woodstock play in who you are as an artist? 
Woodstock unlike my previous schools made sure it had a rigid yet explorative system of education. The rigid allowed this creative mind to write essays and do the research before putting my name on a piece of artwork. The explorative side of Woodstock let me paint backdrops for Theatre,  dance at talent shows, be a part of its school band, make culinary level Wai-Wai/cheese toasts, sculpt/make pottery, roam around the hill side to take in all the smells, sounds and sights at my leisure, play competitive sports to understand the pressures of performance. Woodstock School helped me by giving me opportunities to join different extracurricular activities which allowed me to focus on the Arts.  
What role do you think a story plays in a piece of art? 
Storytelling is a central part of human existence. We are often told to read the great classics to better understand human interaction and emotions. For example if we were to research on love and then came across literature on love where the author is Edgar Allen Poe, it would change our perspective completely. The chronicle of an artist or the artwork is just as important to be aware of. History or the environment in which the work was created, allows for future generations to explore and expand on the past generations work. Stories are very individual and abundant, stories connects us to every single human being, stories play an intrinsic part in creating a piece of Art.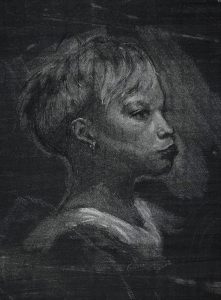 What is your advice to future artists? 
The field of creativity is always evolving and is inclusive of other fields, something which is not similar in other professions. However, much like other professions, you have to be on top of your game to be able to make a mark. Study, experiment and find opportunities within the field as soon as possible and understand the steps you have taken to get to the goals you set. The multifaceted arena of the Arts makes sure each and every person can build a niche for themselves, but you really have to hold the thread and not let go. Whether it be the Fashion Industry or the Fine Art industry, the ability to make a space for yourself comes with putting yourself out there and applying/finding residencies, ateliers, galleries, museums, etc which hone your techniques and abilities. Find these spaces and immerse yourself within it as soon as you can. 
How do you define success and what are some of the most distinctive moments that have defined your career as an artist? 
As I divulge deeper in my profession I believe my definition of success is to still be passionate about what I am working towards. From creating portraits, to working in prominent artist studios, to now designing museums/cultural spaces, each allowing me to know that my explorative nature is flourishing. My career has been dotted with quite a few accomplishment, from selling my artworks to the reputed Paula Wallace, Alex Kuruvilla or Subhashini Ali, to working with Subodh Gupta in his studio to now being the Creative Director for Muse Global India, from supporting charities that work in mental health sectors, and women empowerment movements, give me a bigger push to do better, and create better.  
Any current projects you have been working on? 
As a Creative Director I have been working on conceptual ideas for a multitude of new projects being introduce all over India, namely the Ram Janambhoomi, Ayodhya and  the Prime Minister's Museum, New Delhi. However as an Individual Artist I have just started a new series of portraits of Indian women using their jewellery and clothing as a way of exploring the diverse way women of India celebrate their individuality.  
Interview by – Nupur, Class of 2021 & Ruhani, Class of 2023