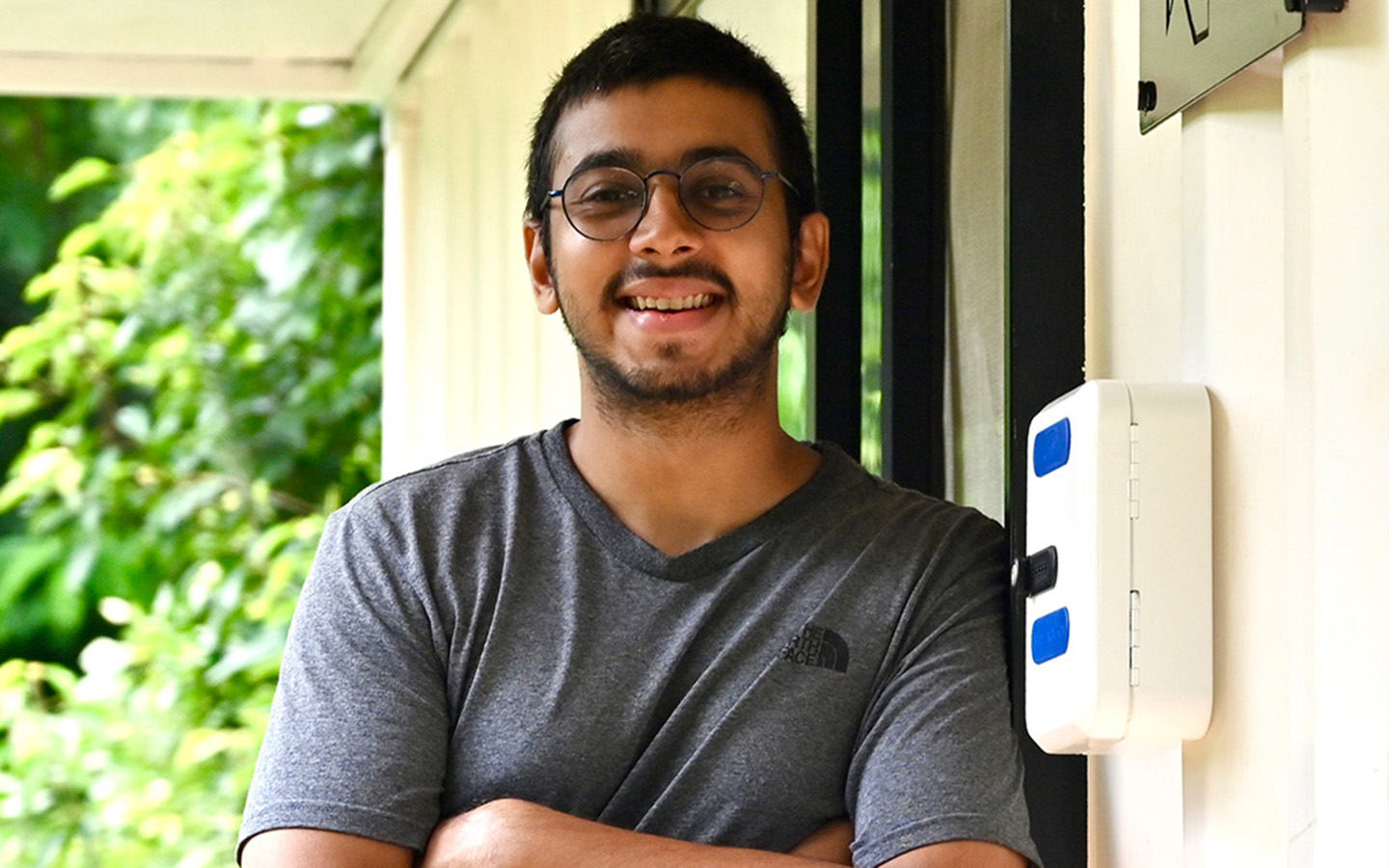 26 Apr

Alumni Spotlight – Arsh Bansal '11

After developing the concept during his master's degree work in the UK, Arsh Bansal '11 returned to India and launched Tenpy, a startup providing nature getaway living in "tiny homes" designed for people of all types to escape their routine and find rejuvenation through reconnection with nature. Advancement and Alumni Office student intern Anthony '25 sat down with Arsh to learn more about Arsh's journey with Tenpy, his time at Woodstock, and the connections between the two.

Tell us a little about yourself. What have you been up to since leaving Woodstock?

Thank you so much, Anthony. I've been really looking forward to this. I actually studied architecture. After graduating from Woodstock I came back came to Bangalore and did my bachelor's there. And then I went to the UK for my master's in environmental design. So, you know, my focus included a very creative background. The idea was to always move towards the creative fields. I think I had an inclination towards that in school itself, in AP art. Just the idea of creating something, building something out of my own hands, was something I really wanted to do. That creative aspect was very important when I ideated Tenpy, starting during my master's and continuing when I came back as well. I was just figuring out how to do it and researching a bit – and then Covid struck at home. But I think as soon as the first lockdown ended we actually launched our first Tenpy tiny home and slowly have been focusing on expanding in India ever since.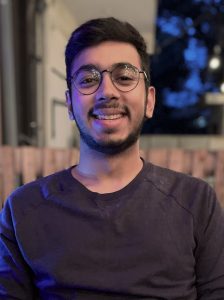 Tell us more about Tenpy.
Tenpy is a combination of two words, "ten" from tent and "py" from canopy. So the idea of permanent yet semi-permanent structures is what we focus on. We're building these tiny homes which are 160 square feet, 200 square feet, and we're building them out of upcycled containers or prefabricated structures which are essentially movable. You don't have to do so much work on-site for them to be functional.
We're promoting Tenpy structures out in nature or on organic farms as short-term rental stays for people who are overworked. People who basically need to get out of their daily routine and just feel "yoked." The idea is to do nothing and just focus on reconnecting and disconnecting. No wi-fi, no TV. Your big picturesque windows act as your TV in the wild. We essentially help people find work-life balance through the experience of staying in tiny homes in nature. That's all that Tenpy does.
What inspired you to take this route?
I think Woodstock had a really important role to play in it. Not just Woodstock but Mussoorie itself, you know, living in the hills. I was extremely lucky to have that. I joined Woodstock when I was seven years old. And I was in Woodstock for 11 years. Just learning about the hillside, learning about trees and plants and the flora and fauna did definitely play an important role in my setting up something like this. Plus, I think at 26, I was pretty burnt out. I was just tired of living in the concrete jungle of Bangalore, or even my hometown, which is Lucknow. So one day, to get back to basics, I wanted to figure out how I could incorporate something related to nature into a business. Tenpy was a passion project for the first year, and then slowly it became a proper business.
Tell us about the inspiration behind Tenpy.
The tiny home concept is a really trending one in the US, in the West, and in Australia and Europe. I was always fascinated by the idea of living small, because it's such a decluttered lifestyle, and I want to be focusing on that in my lifestyle as well. Architectural and design inspiration came from following the Scandinavian design perspective where everything is very straight and clean in terms of the aesthetic, and from Japanese architecture as well. So these are a few things that really helped me focus and drill down and gather my ideas to aim at building these tiny homes.
Plus living in Mussoorie also played an important role in me really setting this up. I wanted to collaborate and figure out how we could use the tiny homes as a means to actually help people explore nature. You know, there are multiple ways we could do this. It wasn't just the tiny home, but it was a passion for it. And we were also trying to bridge the gap between what camping is and what a resort offers. In camping, you're stuck in a canvas tent. You have toilets separately. You might have to use the loo in nature itself. So not many people are comfortable with that. As middle schoolers or high schoolers, I think we're adventurous enough to try it out. But as you age, I think the adventure side of you reduces, and you just want something comfortable. Since we started doing this during Covid as well, people weren't really willing to go to places which were extremely crowded. That's why we started the single tiny homes on properties of two to three acres and said, you know, we want you to practice social distancing but in a comfortable way. So our tiny homes come with built-in toilets. They're ensuite. They have a small pantry, a bed, and a nice sit-out area. So you can just do your thing. You don't have to worry about where to go to the toilet or get water or whether the setup will work. So these are things that I thought would actually make sense. And, you know, the idea really did pick up. People love the idea of getting back to basics in a small home. We're growing slowly, and we're getting a lot of repeat customers as well.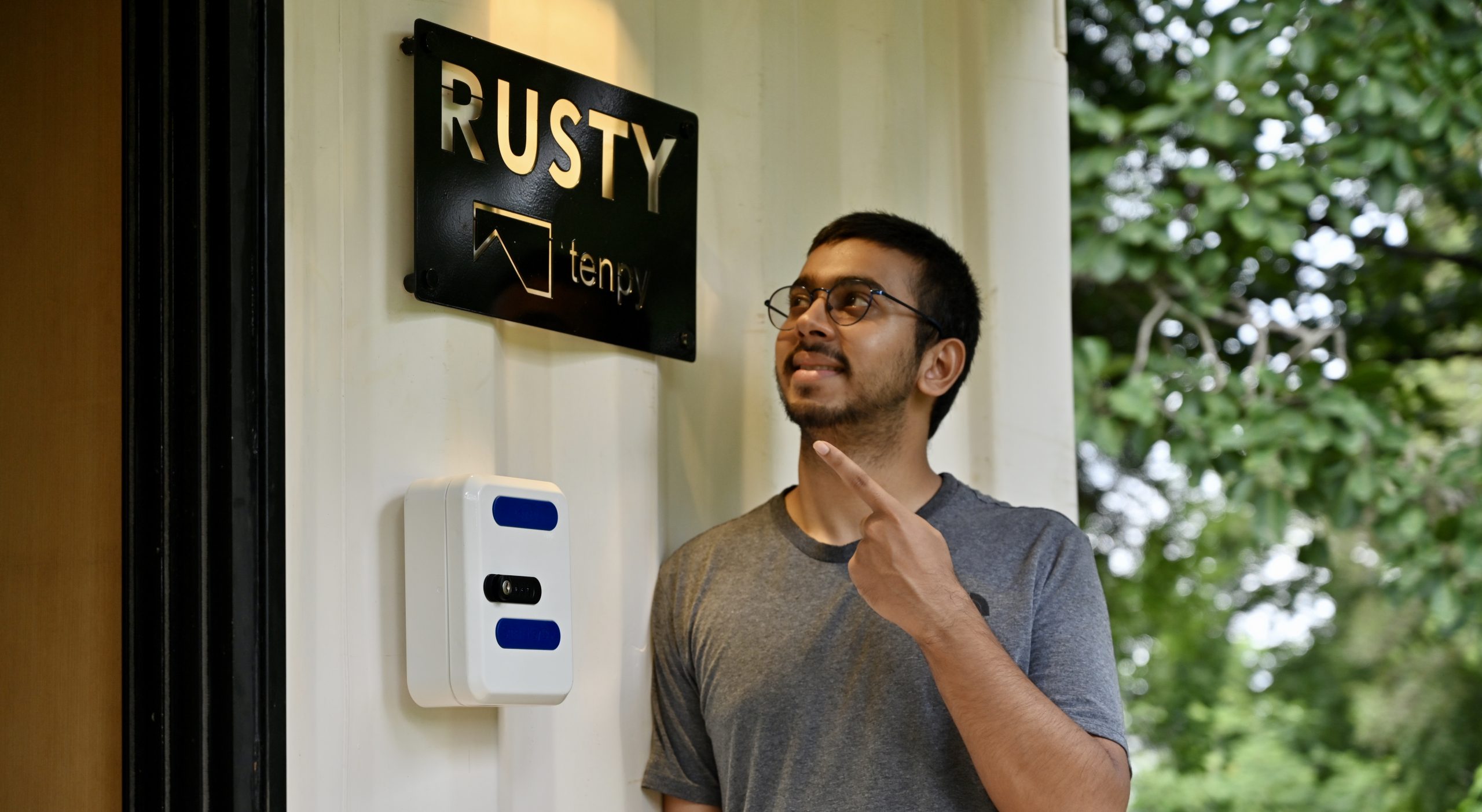 What are your favourite memories on or off campus at Woodstock?
There are a lot of memories that come to mind. But obviously, you know, I did forget a lot. I think the walk up to school from Hostel or from Ridgewood when I was a kid really had an impact, walking up the hill with friends and sweating it out. But just the idea of walking in mountains, you don't get to do that in the city, and that lack of access to nature really, really sucks. Going to Hanson Field to play football or play cricket on Saturdays and Sundays clearly was a highlight of our year and of our life. You know, we didn't get to play so much sports. On a Thursday or a Friday, we used to get Fruit Loops for breakfast. And I think that was the one time in the week where you used to get it, and everyone used to wake up really early just for that. So that's something I remember really vividly because the food, you know when you're there didn't feel like it was so good. But now when I look back and think about it, I'm like, wow, I mean, you know, that's something that I really regretted, talking bad about it.
What are your favourite design aspects of Woodstock?
During sixth grade is when I actually lived in Alter Ridge when Ridgewood was being renovated. So Alter Ridge is the girls' dorm, but the sixth grade guys had to stay on the third or fourth floor at that time. It's a circular building, which I was really fascinated with, grounded in one loop. I haven't visited in a while, but I think it looks gorgeous now. The second thing is I think the Quad has so much value to it for community-driven events. And just the idea of people coming in, playing foursquare or having lunch there, because that was not a common thing. And then the Mela used to happen there, which is the annual event. So, I think as students the Quad plays a really important role in our upbringing. And because you get to interact with so many people, you see so many different perspectives and cultures. And I actually used the Quad as a reference for one of my designs during college as well. So I think it is something that I really liked about the school.
What has been the role of the alumni network in your life since graduating from Woodstock?
Thankfully I've had a good couple of friends throughout my years at Woodstock, and we kept in touch even though we didn't live in the same city. We're still active on social media just to keep connected. When I was ideating Tenpy they really helped me see how this could work. As people I could bounce ideas off of, that's where the friends did help. Reaching out to the right people and figuring out something has definitely become easier. There's a possibility of Tenpy working with Woodstock and setting up a tiny home at the Turner Organic Garden or elsewhere on campus. This has definitely driven a lot of motivation and encouragement throughout the network. And I'm really glad that Woodstock has got that.
(Images from TENPY below)
Why do you think nature is such an important part of your life?
Just 20-30 minutes in nature reduces cortisol levels, which are basically your stress hormones – 20% of it's reduced, which is amazing. And with people like us who are overworked and are always using our laptops or our mobile phones, sometimes it's really important for us to disconnect from everything and just spend time outside. I'm not saying that you have to be in nature all the time to actually have a balanced life. I'm saying that maybe once a week you do need to spend some time outdoors and just forget technology. I'm not saying that Tenpy is anti-technology or anything. You have to find a balance in order to have proper and strong wellbeing. There's something called Shinrin Yoku, which is a Japanese practice for forest buildings. You're spending time in nature and letting the trees do their thing, you know, provide you oxygen, provide you with calmness. Even the rustling of leaves is supposed to calm you down. In Mussoorie, since you're there, I think you would definitely feel that compared to living in a city, where you're always surrounded by concrete buildings. Mussoorie will definitely have another impact on your life.
What do you hope that people take away from the Tenpy experience?
We get a lot of inquiries coming in. And the first question that people ask is what do we do there? And our response has always been, "Do nothing." The idea is that we're not manicuring up the experience. We want it to be extremely DIY, where, you know, you come in. You check in yourself. If you want farm-to-table food, we provide that. You can go to the lake. You can go for a hike. You can just leave your computer, read a book, lie on the hammock – the idea is to just spend time with yourself and your loved ones and just do your thing. We have a lot of creative people come in as well. We do a lot of giveaways with them, where we are getting artists to come in and do their thing. We're not doing it purely from a marketing standpoint. We're doing it for people actually to find true balance. That's the entire aim of Tenpy and what we stand for – creating aesthetic spaces where you come in, you spend time with nature, and you just disconnect from everything for a while. And then go back rejuvenated.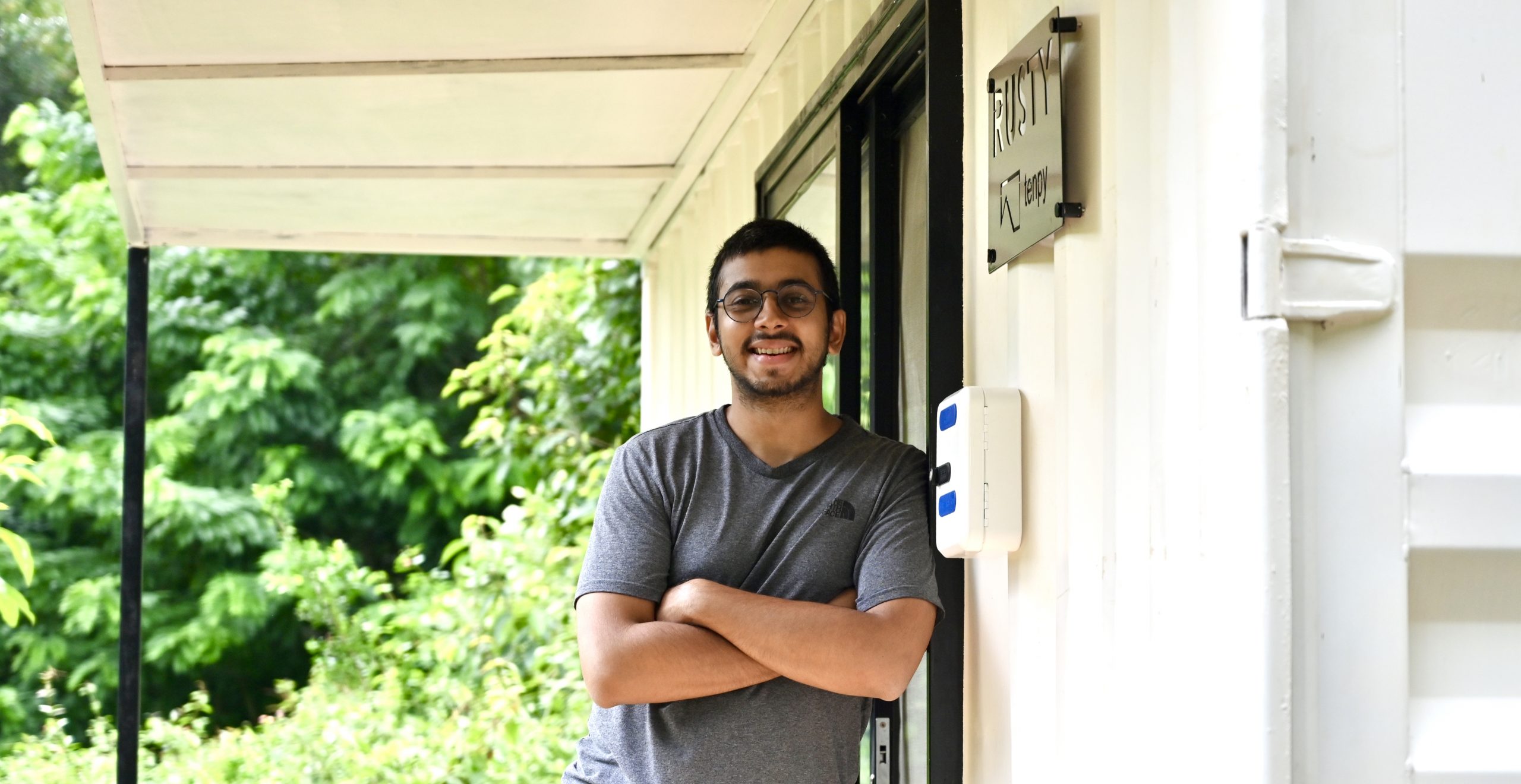 What is one thing that you would change about your time at Woodstock, with all the fun and all the mischief?
I wouldn't really change anything. I think Woodstock is very different from what it was and what it is right now. But maybe one thing that we could look at is that you have more exposure to the creative fields. I think that was something lacking at that time – and sports as well. Woodstock had a lot of value for a person who's playing basketball but not for somebody who's playing badminton or cricket or table tennis. But I think it's improving now. But even for the creative fields, I think other than drama, the people who love to make art, I think that they didn't really have enough opportunities to explore. There were things related to literature and whatnot, but I think a lot has changed since we left Woodstock, and I'm glad that there's a lot of exposure because I just saw recently that people went to New York for Model UN. And there's a lot more activities happening for sports. So, you know, it's really good to see. And I wish I was part of this again.
Do you have any advice for students today looking to start their own business ventures?
I think the aim should be to just get out there into it. Don't limit yourself. Don't think about what other people are saying. I think you have to prove a point and just get it done. You will always have a support system in place, with Wootstockers as alumni. Wherever you are in the world, you always have somebody to lean on. I think that helps. But at the end of the day, you just have to go out and do it, especially in India. The opportunity is really high, especially with India continuing to develop so strongly. You know, we couldn't ask for a better time to be able to create something.