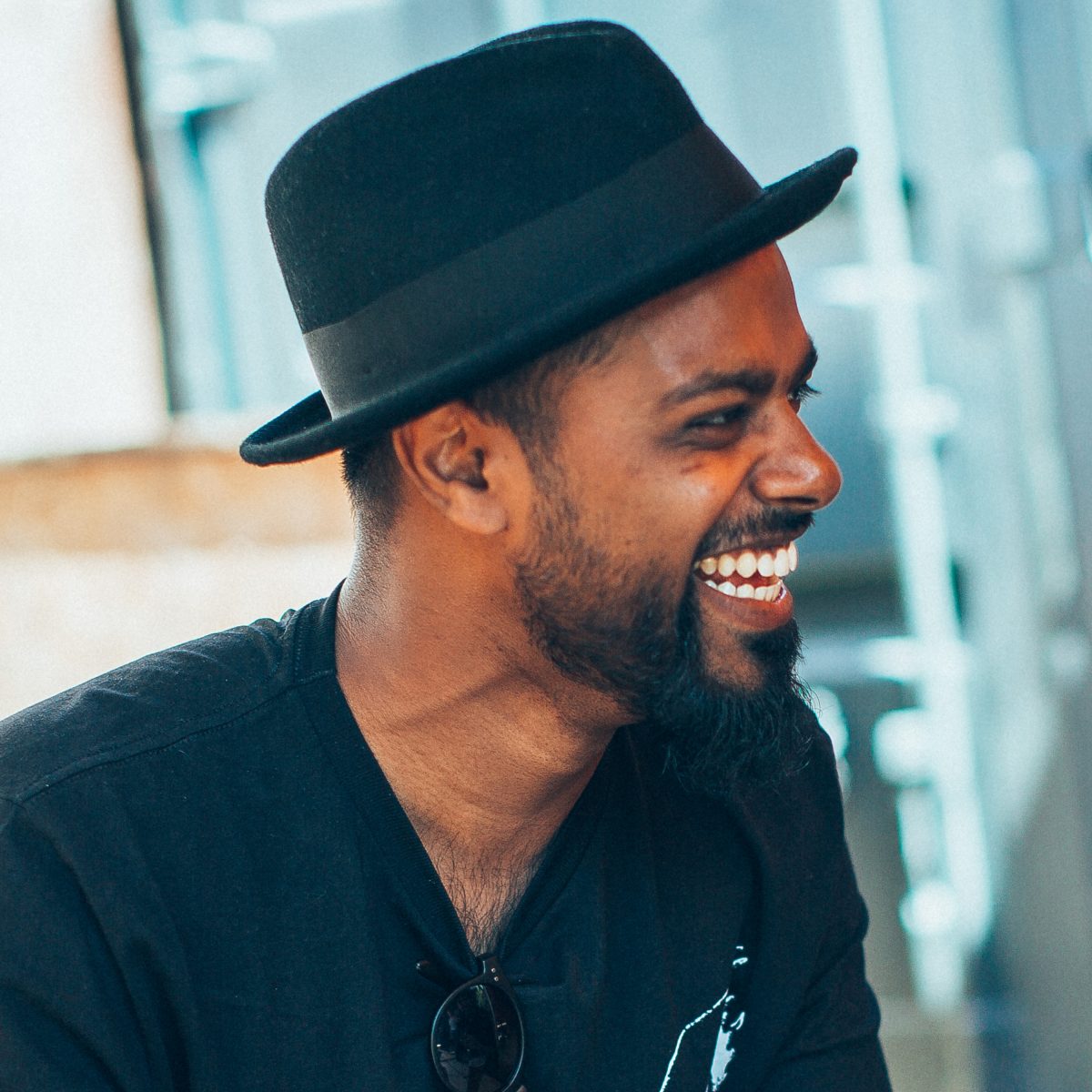 18 Nov

Alumni Spotlight – Ashwin Chacko '07

Ashwin Chacko '07 is a digital designer based in Dublin, Ireland. He is a multi-disciplined illustrator who creates various conceptual illustrations. Ashwin uses art as a way of storytelling and takes influences from his love for music, tattoos, comics, and street art. From talking about his latest project, a children's picture book titled "What Wondrous Shapes We Are", to facing challenges as a Third Culture Kid. In this interview, Ashwin shares with us his influences, Woodstock experience, and some advice for upcoming artists.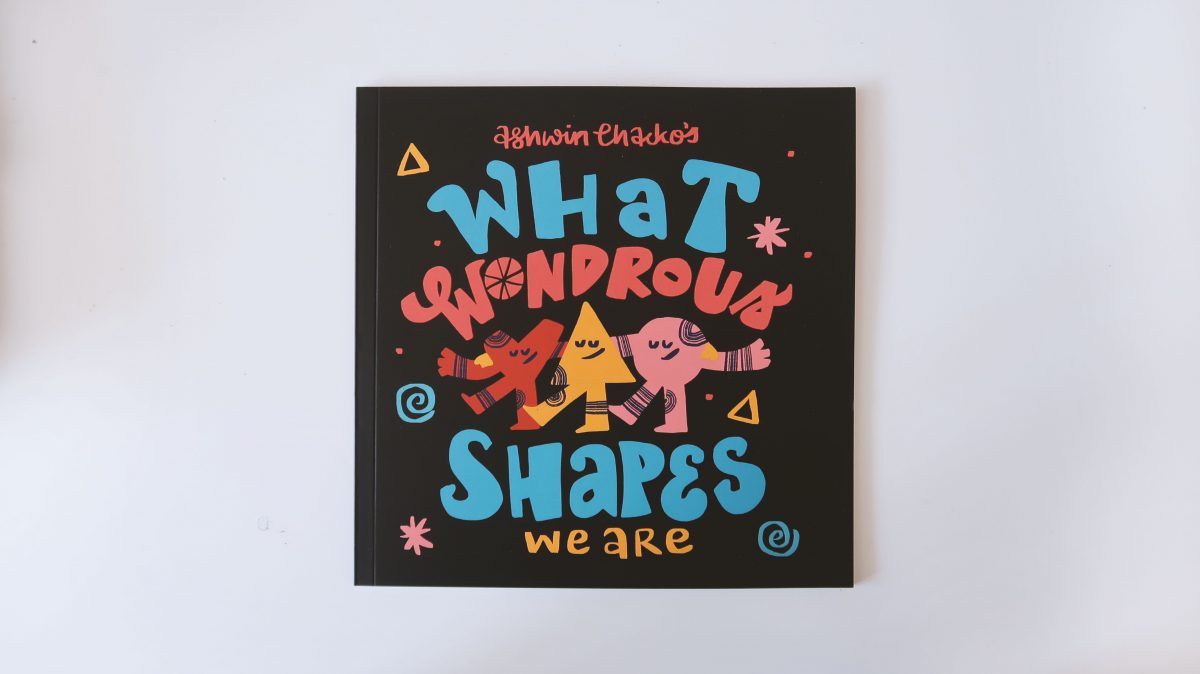 When did your journey to become an illustrator/designer begin?
As far back as I can remember, I've always drawn. My mother recently retold me of a story of me aged 5 or 6, asking why I couldn't make drawing my life. In many ways, I've made that a reality.
More than the act of drawing, I think the story behind the drawing, has always been my driving force. As an introverted child, drawing for me was a way to experience the world around me and to express myself. This ability to communicate a story through a visual language has always fascinated me. The act of drawing, to remember or to tell a tale, goes back to our ancestors leaving a mark in the caves they inhabited. The act is very intimate and intuitive. A story has an ability to reach past the many filters and walls we build and to touch the heart.
This urge to tell a story is very present in my work today. I think a huge factor for me, is bringing a sense of joy or encouragement through my work.  I like to tackle serious or unconventional topics in a light- hearted humorous way, to allow for the viewers to see the piece and smile, but walk away with something deeper, something that hopefully touches the heart.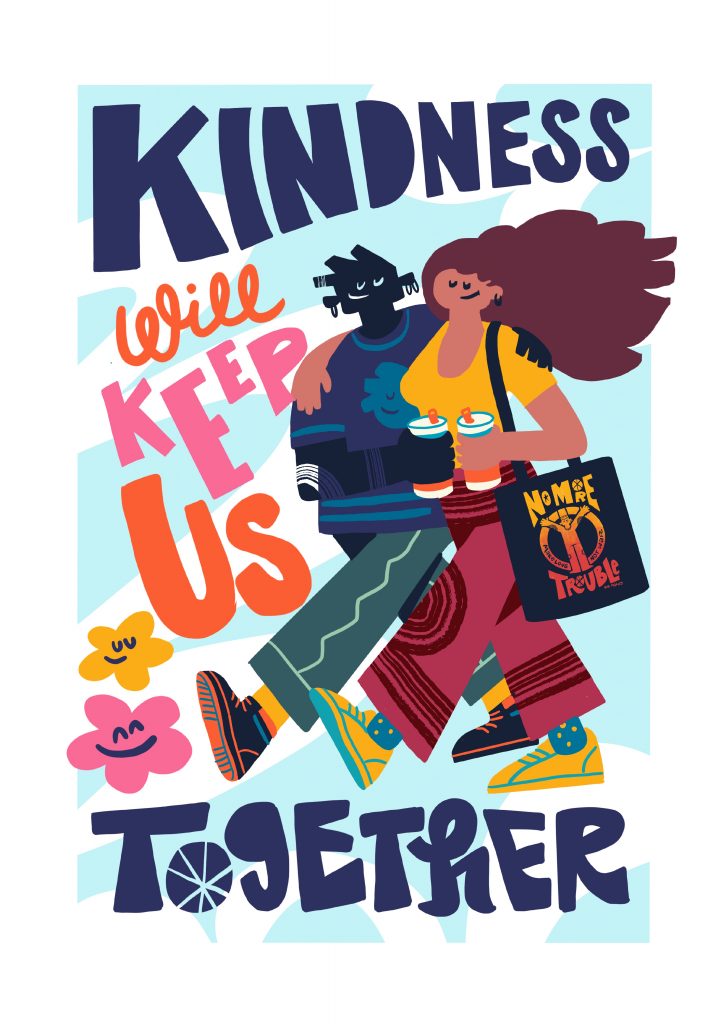 Could you share what your Woodstock experience was like?
Woodstock was a small community a little melting pot of people from 50 different nationalities, all living together, sharing their own experiences of the world from their perspectives, and thereby creating a new culture, just by the act of living together. For most of my life I lived in this global culture, but when I went home for my holidays, I encountered a completely different culture, the culture I was born into. I was neither fully an Indian nor was I fully an outsider. As a third culture kid, I could relate to many cultures and adapt to fit in, but never fully feel a part of any. This adaptability has had a huge influence on how I work, and has driven my ability to merge different practices into a fusion that works well; like my hand lettering, in conjunction with my illustration.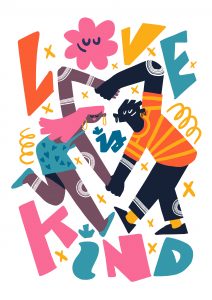 Did Woodstock influence your desire to become a designer? What would you say helped this passion grow at Woodstock?
Design is all about critical thinking & searching for ways to solve a problem. My teachers at Woodstock encouraged me to think critically, to ask questions, to dig for truth. This is a crucial life skill that has helped me develop as a person & in the work I do.
Being at Woodstock also helped me come out of my proverbial introverted shell through the encouragement of teacher to share in class, poetry club & drama club.
You mentioned your style is rooted in your love for comics, music, tattoos and street art. Could tell us more about this and things that inspire your work.
One of the largest challenges I have faced, was my obsession to find a style. There is this great emphasis for an illustrator, to have a very specific and distinctive style. But as a designer and art director I always adapted my work to suit the story being told. During this time of searching and experimentation, I had an insight that shifted my whole approach-that 'Voice' is the most important asset of a creative. You can change your style and your medium, but if you have a consistent Voice, your work is recognisable. And finding my Voice comes down to combining who you are, with what you want to say. The style I have today, comes from bridging that gap between who I am as a person with what I want to say.
Can you tell us about any of your favourite pieces that you worked on? Any brand that you particularly enjoyed working with?
For the latest project is always the most exciting. Over the lockdown period I self-published a children's picture book "What Wondrous Shapes We Are." The book looks at teaching children regardless of shape, colour or size they are uniquely & wondrously made in the image of their Maker.
At the start of the year I was invited by Facebook to join their Designer in Residence programme. This was one on my favourite experiences working with a big brand, they gave me the space to experiment with lots of fun analog techniques and develop a great project on empathy.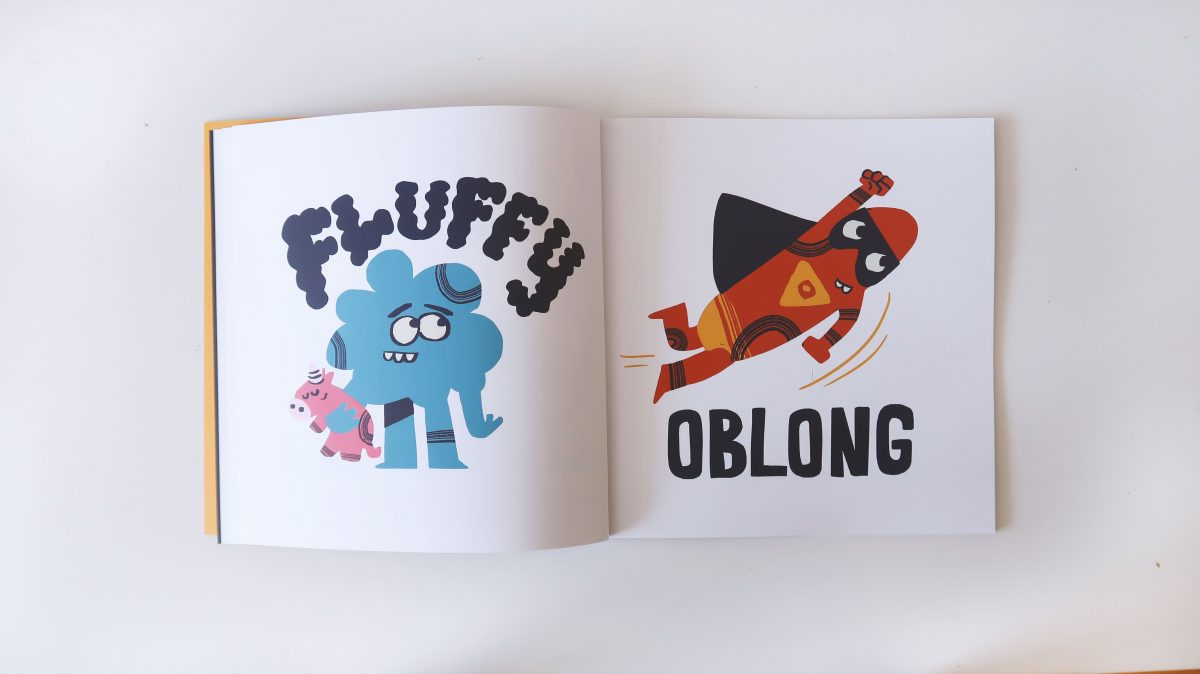 Do you remember your first commissioned project? Could you tell us more about it?
I think my first commission was in my first year of college and an older friend of mine had a work overflow, so he got me to create a series of storyboards for him. Mentors don't always come as wise old men, they can most often just be a friend with a little more experience. Often, we believe the mentor mentee relationship is a one-way stream, but like any true relationship it should work both ways each teach the other in one way or another.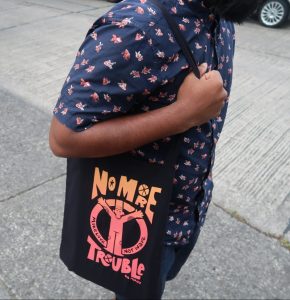 How long have you been living in Dublin? How have you been able to network and find work in India as well?
I've been living in Dublin for 5 years now, prior to which I was living and working in India. Both in Ireland & India work is driven through relationships. Don't network; build friendships and deep relationships, they will sell you better than any meme.
Do you have any words of advice to our students and young alumni who may be seeking to become digital designers?
My encouragement for creatives is to understand this fact; your value does not come from what you do but who you are. Nurture yourself and in doing so, it will have an immediate impact on your work. Be humble, look for opportunities to learn and grow. At the end of the day no matter what you do the relationships you foster are of the greatest value.
You can see more of my work here: www.instagram.com/whackochacko
Please feel free to get in touch with me for commissions or even if you would like to have a chat. hello@whackochacko.com
Edited by: Nupur, Class of 2021