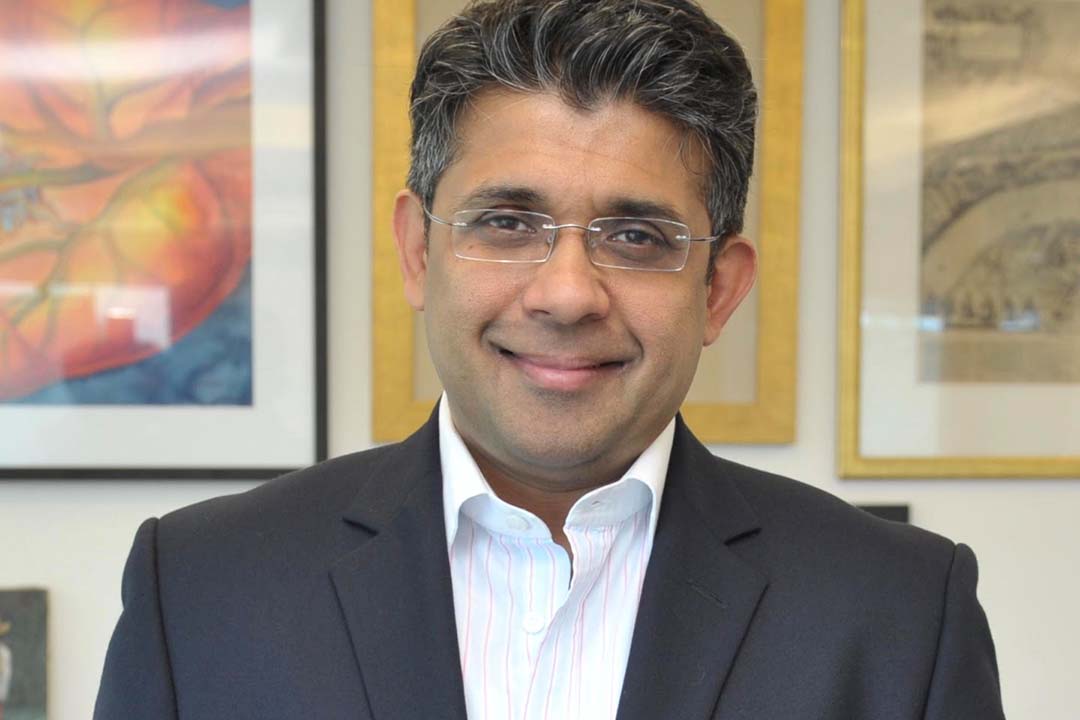 26 Apr

Alumni Spotlight – Rehan Khan '88
Rehan Khan,  Class of 1988, is on a journey to serve others and make a difference in peoples lives. He has been actively involved in the pharmaceutical industry as one of the top leaders and truly believes in the positive role that the industry plays in peoples lives. Currently working as the CEO of MSD pharmaceuticals, Rehan takes on many difficult tasks every day as he works dedicatedly towards building a culture for the faculty of the company. Rehan gained some personal experience and unique ideas while he was a student at Woodstock school, which he now constantly tries to incorporate into his workplace to make it more efficient. In this interview, Rehan tells us about the impact his time at Woodstock has had on his professional and personal life.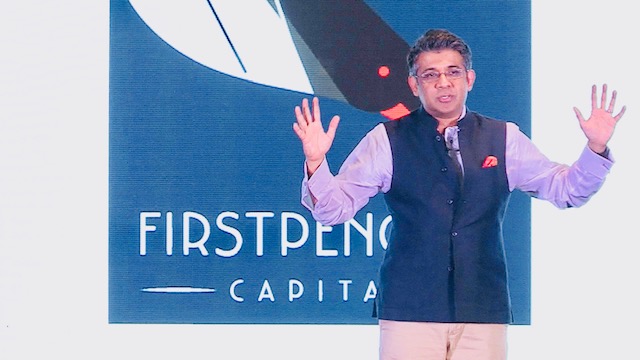 Could you share some of your favorite memories from Woodstock?
There are too many memories to remember! One of them definitely was of monkeys trying to grab your sandwiches. It taught me an important lesson in life: never run away when someone is trying to grab your sandwich, always run towards them. Normally, I would run towards the monkey, it would run away, and I would enjoy my sandwich.
Another memory was playing for the Woodstock hockey team and captaining it in my senior year. I played for about 4-5 years and it was a splendid experience. I had students from over 30 nationalities in my grade and interacting with them was a phenomenal experience. I had roommates from different cultures and backgrounds which gave me the exposure I required. For someone like me who was from a middle-class family, living in a small town in India, Woodstock was a massive opportunity for me, and I think that at least in my life, it made all the difference.
I realized that if we applied our minds to anything, we can do it. I didn't do it but while I was in Woodstock, I saw people climbing mountains and running 30 Kms marathons. It was inspiring to see their determination and how focused they were towards achieving their goal.
What inspired you to come to Woodstock and what was your life like after graduating?
There was not a lot that I did. We lived in a small town called, Aligarh and my parent's friend told me about Woodstock. She said that it was a beautiful place and that I should try it out. I applied to Doon School and Woodstock, but I decided to attend Woodstock and I was in love with this place. It was so tremendously diverse, and it had something in the 80s' that no other school had in the country which was all the nationalities from all over the world. It had a really beautiful campus and overall it was incredible. I ended being on the board for a couple of years and every time I come back to Woodstock, traveling up from Dehradun to Mussoorie, I would get flutters in my stomach. It is just such a gorgeous place and spending years and living there was just a blessing.
There were a couple of things that I realized after graduating. One, I realized that culture is just a filter. No matter where we come from the world, we are all the very same, and culture is just another filter we apply to identify someone. There were so many kids that attended Woodstock from all over the world and had developed a common culture. It was tremendous, it was an exercise in developing culture. Secondly, culture matters more than anything else. Many years later, when I was the CEO of a publicly listed company, I applied that same rule in running the company. I built a culture first and then had smart people joining us. All of this thinking came from the many years that I had attended Woodstock. Thirdly, I realized that if we applied our minds to anything, we can do it. I didn't do it but while I was in Woodstock, I saw people climbing mountains and running 30 Kms marathons. It was inspiring to see their determination and how focused they were towards achieving their goal. Woodstock made a bigger difference in my life, more than the university did that I attended. I didn't get to interact with 35 different cultures, and I'd be lucky if I interacted with 5 different people. Because Woodstock was such a tightly knit community of 500 students, I got to interact with most of them!
How have you achieved success and how would you define success?
MSD pharma has been the 3rd business that I have run in the past 12 years. The last couple of businesses were similar, but one was in Asia and the other was in India. Every day is new, no day is similar to the last. A large part of the job is to do three things: try to build a great culture, convince smart people to work for you, and deliver results. Success to me is about serving others, it is about doing good for someone else and this all comes to me from living at Woodstock. A large part of Woodstock is about serving and helping others, which is where I believe I got this lesson from. Growing up, Woodstock played a big part of shaping my life. I believe that success is making others successful through service. Bringing success to others is success for me!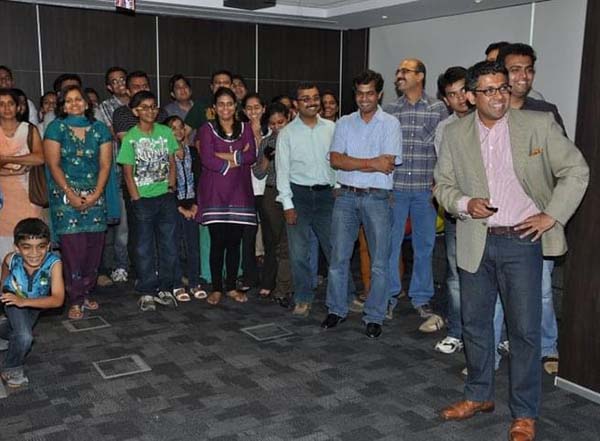 What inspired you to enter and work in the pharmaceutical industry?
If I think of it backward, I can't give an answer. When I entered the market, I kind of stumbled upon it because I got a job in the United States, which was coincidentally a pharmaceutical company. If I think about the reasons I decided to stay in this industry was because I could make a difference in someone's life. Now I can't make a difference in everyone's life because it is expensive to buy certain medications, even if it is accessible. However, pharmaceutical companies do make a difference in the lives of most people. They help individuals improve their physical health, fitness, mental health etc, and when I do it, I feel like I am helping someone as well. Healthcare generally makes a huge difference in the lives of many people as it helps them combat diseases and infections that could potentially be life-threatening. Pharma helps everyone at a global level. As I mentioned before, success to me is serving others, helping them, and this is why I love what I do. It's what inspired and motivated me to work harder and I finally decided to stay in this line of work.
You need to accept your mistakes and be kind to other people. This helps you rise and learn and grow from your current situation.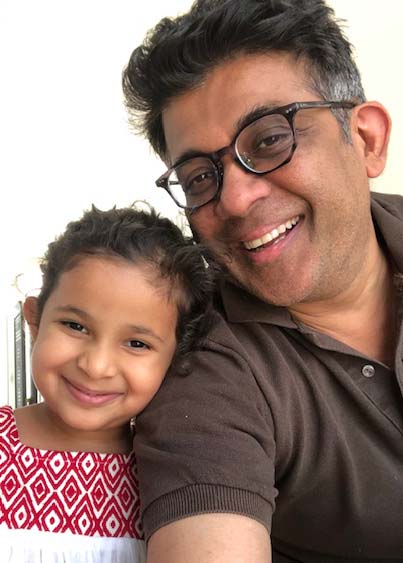 What are some challenges that you have faced in your career and what advice would you give to students and start-up companies?
Every career, every job has its own problems and challenges. When you first start out in a career, those issues, problems and challenges would be different. It could be, not being used to working under pressure or feeling obligated to deliver results in a short period of time. Everything from that point on is a challenge. But now when I am running an entire company, the challenges that I face are different. In my job, my personal performance is determined by the success of a business or a company. So, my job is to really be a coach and be a great coach every day. I cannot make the same mistakes again, whether it be last year, last month or last week. That is very difficult as you are competing against yourself and not anyone else. Challenging myself to do better every minute of the day is the hardest part of what I do. I have to break my own bad habits and become better. I have to be humble, and ultimately success in my job comes from success to others, success does not come individually in this job. I need to grow the company and all its stakeholders and when I work, it's my service towards them.
I am not qualified to give anyone advice, but I will make some suggestions. First thing to do is to realise what your career will be in the next 5-10, 15 years. Then you really need to spend your time working and learning the skills required for that career. Learning can never stop, and you can never be perfect. You need to work hard and that's what will help you get your dream job. Secondly, you need to accept your mistakes and be kind to other people. This helps you rise and learn and grow from your current situation. You need to serve other people and do good. Often people in start-ups generate a lot of money through funds but they don't know who the target group or customer is, and they don't serve them well. If you know your customer and you know your team well, you will be great at it. Now these might be simple elements, but they can make a great deal of change to your life.
Interview by: Darsh, Class of 2022