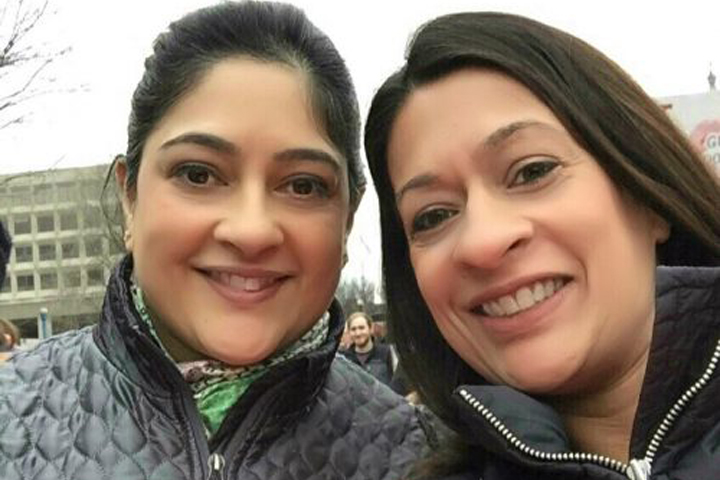 30 Apr

Alumni Spotlight – Renu Singh

Renu Singh and her sister Ena Singh Murphy both work with the Paradada Paradadi Educational Society (PPES). They both graduated from Woodstock. 

Since 2000, Pardada Pardadi Educational Society (PPES) has been improving the lives of females in rural India. Its mission is to empower community women from the poorest sections of society. To do this, they provide free education for girls and job opportunities for women, thereby creating a new generation of self-reliant and educated females who will break the cycle of poverty in the region.

PPES is a social and economic empowerment initiative. Most importantly, it attempts to eradicate female discrimination and provide gender equality. This will allow women to have an equal share in the continual growth of their country. To do this, PPES is providing an education that will allow women to become economically dependent and socially enlightened which, in turn, will create a society in which all children will have an opportunity to grow to their fullest potential.
We caught up with Renu (class of '88) to ask her a few questions on her time at Woodstock.
Born in the United States, Renu came to Woodstock in the 5th grade and graduated in 1988. After graduating from Woodstock, she moved on to do her undergraduate studies at the University of Delhi and then onto Law School at the University of Tulsa in Oklahoma.
What brought you to Woodstock? 
My parents did not like the education system where we were, and wanted us to be in India.
Who did you most look up to during your time here? 
When I was in 5th or 6th grade, living in "Long Dorm," there was a dorm parent who's name was Maya Yadav.  She was such a happy, soft spoken woman that appeared to love children. She was so beautiful to me that I named my daughter Maya.
What do you miss the most? 
Whispering with roommates after lights out.
How did Woodstock shape who you are? 
Woodstock has a good habit of giving back, whether to the environment with tree planting, or to the less privileged workers. This helped me develop my sense of giving back.
What were you involved in during your time at Woodstock?
I was not involved in music or sport, but I wish I was!  I remember helping create the yearbook. That was a great experience.
What are you involved in now that you're passionate about? 
I am passionate about our school in India, where we teach underprivileged girls to become independent, intelligent, strong women.
Share with us a note on your time in Mussoorie. 
My time in Mussoorie was difficult. My sister and I were sent at a very young age, during a time where communication with family was scarce.  We received one letter a week from our parents, and sent one letter back. In those days it took 2-3 weeks for a letter to reach us. We depended on the staff and our friends to comfort us when we were sad or sick, and to share our joys.
Read more about the Paradada Pardadi Educational Society .
Tara Menon, Woodstock Alumni Office
Stay connected
If you're a Woodstock alumni, we'd love to keep in touch with you. Find out how you can stay connected.