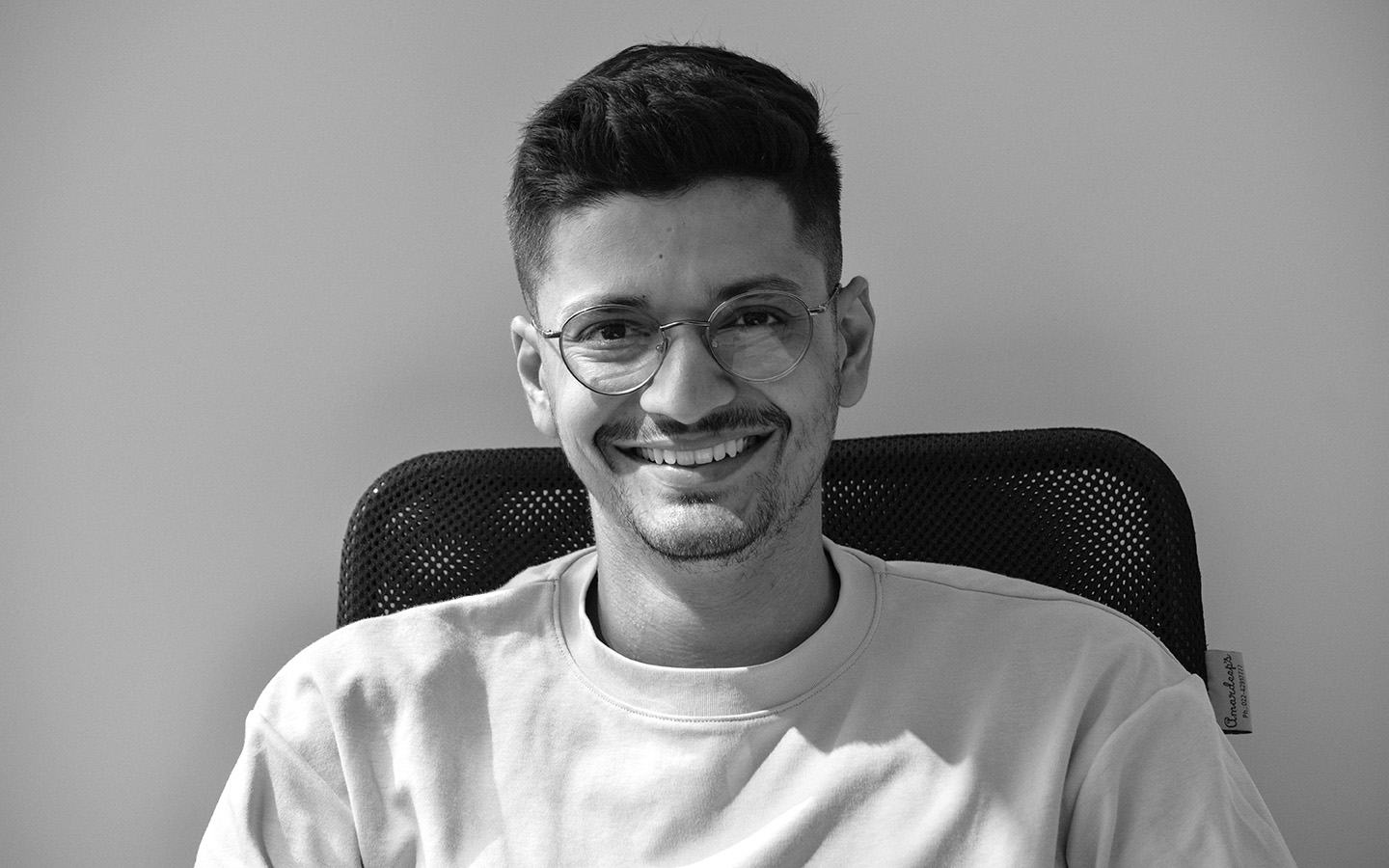 21 Feb

Alumni Spotlight – Saksham Garg '13
Woodstock: A Writer's Muse
Saksham Garg '13 recently published his first book, Samsara: Enter the Valley of the Gods. Sahiba interviewed Saksham about his book that draws much inspiration from the area around Woodstock. Sahiba and Saksham also discuss other reflections on Saksham's time at Woodstock as well as his experiences as an editor at Penguin Random House India and a first-time author.
What are your core memories of Woodstock?
Playing football at Ridgewood. Running at Hanson Field. The various open houses. Playing violin in the Advanced Orchestra. Reading in the middle school library. Swimming in the Hostel pool. Activity week hikes. Saturday bazaar visits. Sunday chapels. And many more. It's one big happy cloud of memories.
As a writer what was your go-to place on the Woodstock campus?
I only started writing in college, but several locations from my time in Woodstock have influenced Samsara. While not technically on the campus, the Chakkar (specifically Lal Tibba) from where I could see the snowcapped mountains would go on to serve as inspiration for the setting of my debut novel. I've mentioned this on the author bio page of the book as well.
How did the Woodstock living and learning environment help you in your journey as a writer?
Reading is an essential part of the Woodstock community with various libraries and bookshelves in the dorms, with DEAR time in elementary school and the focus on writing in high school. I'm not sure I would have ever started reading and writing if not for my time there. The learning environment, too, played a massive role – it was the Religious Education (RE) class with Mrs Wildman in ninth grade at Woodstock that introduced me to the Vedas of Hinduism, a little known but important aspect of the religion that later allowed me to differentiate Samsara from the other mythological fiction novels in the country.
Do not underestimate how much of Woodstock will stay in you long after leaving the Himalayas.
We saw that Shashi Tharoor praised your book. How have you felt about the reviews after the book release and his comment?
Dr Tharoor provided an endorsement which talks about the mythology and fantastical adventure in the book. I've been overwhelmed by the reviews. Long before publication I requested my friends (editors, authors, bookstagrammers, as well as non-readers) to provide their thoughts, and it was only after incorporating all of their feedback and learning from their praise that we decided to go ahead and publish Samsara. The subcontinent has truly understood the essence of the book, with readers constantly quoting from my favourite chapter (29 – Indra), which presents a bold take on the idea of God. I'm inundated with messages asking about Book 2 in the series and cannot wait to dive back into the writing routine and the magical world of Vanyasa.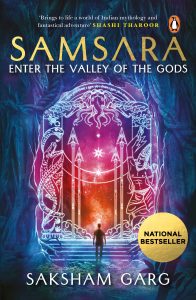 What inspired your book?
Woodstock did. After reading Percy Jackson in middle school I was disappointed when Rick Riordan jumped from one mythology to the next but actively failed to make his way to Hindu mythology. After reading Harry Potter in middle school I was keen on receiving that letter from Hogwarts. Finally the magical world that Samsara needed came together in ninth grade during RE class (where I realized that the focus would be the elemental gods of the Vedas) and the way around the Chakkar (where the physical setting of the valley started to take form).
How long have you been working on your book?
It's been ten years since I decided I was going to do this and wrote the first chapter (which is nothing like the final version). I was still in school then. And right after college, three years later I picked it up again. I worked on it patiently, rewrote full drafts many times, and sought feedback from all levels of readers and writers. Midway through this journey, after a short two months at Siyahi – a literary agency, I joined the commissioning editorial team at Penguin Random House India, where I have worked both as a proofreader as well as a structural editor. I would make sure to incorporate all daily learnings into what was back then just "Samsara the manuscript." There was so much to understand about positioning a book, capitalizing on a market gap, having a clear target group, the cover – so, so important, and the two other verticals: the marketing and the sales techniques. Not to forget metadata for online selling. Finally after four years Penguin felt it was ready to bring it out in September this year around the festive period.
As this is your first book, how do you feel after seeing it published in person? Proud, nervous?
It's been two months since its release, and I'm still at a loss for words. I'm elated, and I'm scared. I have so many people to reply to and talk to about Samsara, to get their ideas for Book 2 in the Samsara series. To thank them for meeting me in my magical world. To engage with me in a 65,000- word, 298-page long conversation. Honestly every day is an emotional rollercoaster. But, and I know this sounds very cliched, I have unwavering support from family, friends, and colleagues that allows me to balance the marketing of Book 1 and the writing of Book 2.
How has your role at Penguin Random House India helped you understand the publishing industry?
I've been lucky to package, edit, and work with the other departments in marketing and selling many fiction and nonfiction books. I've tried to apply all techniques and learnings from these projects to Samsara. The four years of experience at Penguin India also completely transformed my understanding of writing, and having worked on multiple high-profile titles as an editor I learnt invaluable lessons about how to take the potential of the ideas I had and restructure the narrative to make it more approachable to the current generation of readers.
What was it like taking to the stage to read from Samsara for attendees of the Delhi Worldwide Woodstock Day event?
It was wonderful to see so many familiar faces. I felt transported to the "Woodstock bubble" after so long. It would have been the icing on the cake if there were others from the class of '13.
Would you like to share a message with our current students?
Do not underestimate how much of Woodstock will stay in you long after leaving the Himalayas. And know as you step out into the world for college that you will have a competitive advantage, so chase your dreams without hesitation.
Watch Saksham read an excerpt from his book just for Woodstockers
Interviewed by Sahiba '25