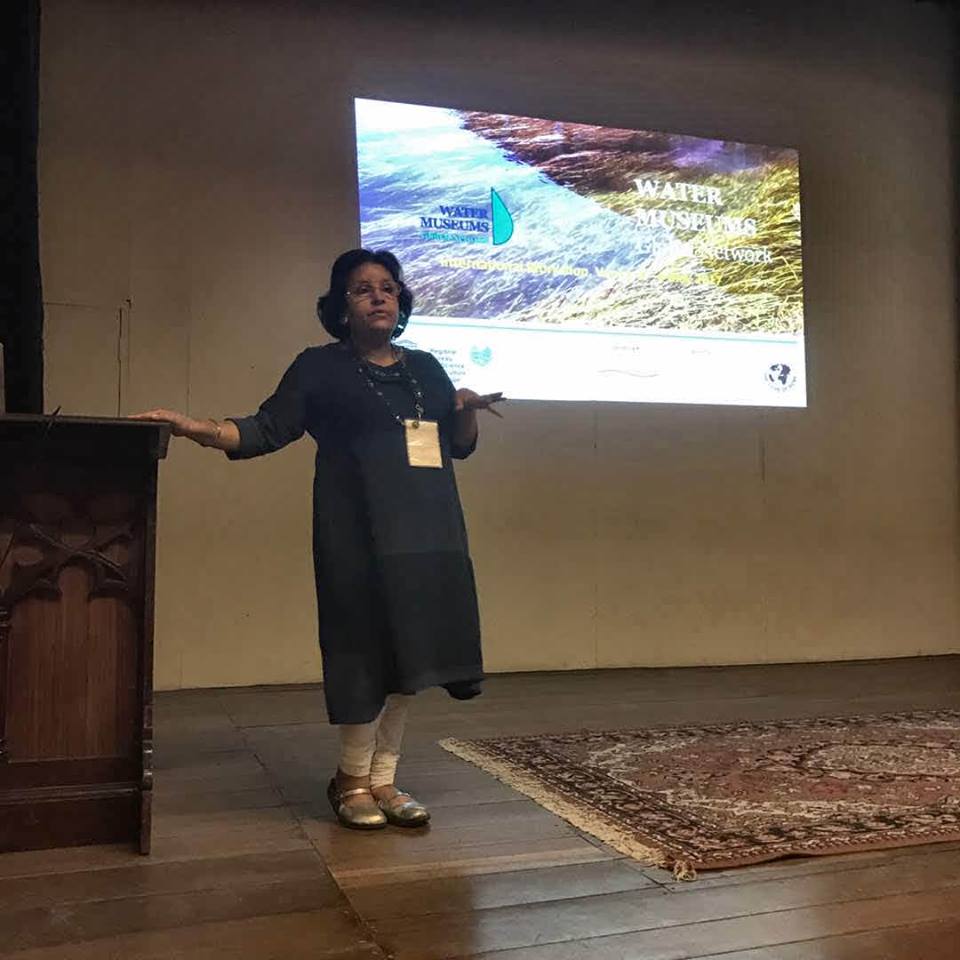 31 May

Alumni Spotlight – Sara Ahmed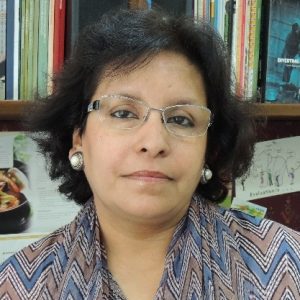 Sara graduated from Woodstock in 1981, having spent two years at the school. Born in Bombay, her family moved to Tehran in 1971, where she lived until they had to return to India to escape the Iranian revolution of the late 70's. When her family moved back to India, her parents were looking for schools. Sara needed a school which would allow her to continue the British system and at the time Woodstock was one of the few schools offering this. When she graduated from Woodstock, she went on to the University of East Anglia, England to study International Development.
CURRENT PURSUITS
What are your professional pursuits or passions, and how did they start?
My interest lies in water conservation. I started my water journey from a visit to Tehri Dam as the only girl in our Advance Geography class, and of course my environmental activism owes much to the hills of Uttaranchal as it does to the banks of the Ganga for my PhD and then to the semi-arid plains of Gujarat for most of my research.
What projects have you worked on recently?
This past March, 2017 I was honored to be invited to speak (see my speech) at Watershed, the annual event to replenish water values for a thirsty world, co-hosted by the Vatican and the Club of Rome. Experts from all over the world were invited to participate in a global conversation about water streamed live.
How did you get involved with WS' 'Center for Imagination'?
I reached out to Principal Dr. Long, Amy Seefeldt (Director of CFI), and Darab Nagarwalla '80 (current WS science teacher) about the possibility of coming to speak about my experience in the field of water conservation, and the projects I am working on.  We arranged my spring visit to speak with students about my work trying to record and capture culture and practices around water in India, inviting them to participate with my on the project through the CFI, asking them to help gather content for my emerging, online museum called Living Waters.
MEMORIES ABOUT WOODSTOCK 
Who did you most look up to during your time there?
Peter Lugg, our English teacher, he was a funny guy!
What do you miss the most?
I miss the friends I made here! Everyone lives all over the world and you miss being able to see your friends more frequently.  I also miss the quiet of the mountains and the majestic snowcapped peaks! I will tell you what I don't miss, I don't miss the monkeys or the crowded bazar!
How did Woodstock shape who you are?
It really did. It got me to start thinking about the environment – I think I was the only girl who took advance Geography. We got to go to places like Tehri Dam, and to be able to see the construction of such an incredible, albeit controversial, dam and to simultaneously talk to communities being displaced by the project, was a tremendous learning experience.
What were you involved in during your time at Woodstock?
I was in the drama society, and Mrs. Lall used to take cooking classes which I attended. Largely I focused on academics! And cricket matches!
What are you involved in now that you're passionate about?
The idea of developing a virtual museum on our rich, but ignored, water heritage, is what keeps me busy now. It is my hope that this visual platform will bring together water professionals, engineers, development practitioners and the creative community, to act on our many water challenges. How do we inspire the younger generation to think about water as not just what comes out of the tap, but what also flows in springs and underground qanats or is stored in the most amazing, but sadly poorly maintained, stepwells. A virtual museum can use technology to engage children and can interact with physical space through pop-up exhibitions, water festivals, etc. I hope that the Woodstock community will help us build a Himalayan water repository as an inspirational bridge between the past, the present and the future. 
Share with us a note on your time in Mussoorie
I don't miss Mussoorie, I miss Woodstock! It gave me an immense sense of family and connections that have stood the test of time. I connected with my roommate after 35 years!