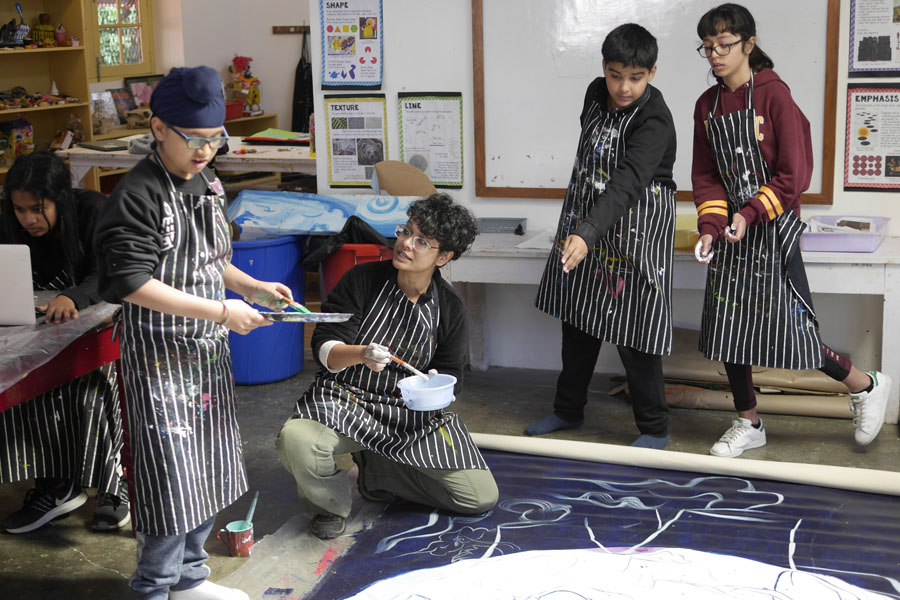 23 Feb

Alumni Artist Residency

This May, the first ever Woodstock Alumni Artist Residency will take place at Woodstock School's campus! The residency is a collaboration between Woodstock's Centre for Imagination, Art Department, Alumni Department, and the Woodstock Artist Affinity Group, and is accepting applications from visual artists who are alumni or former staff of Woodstock School.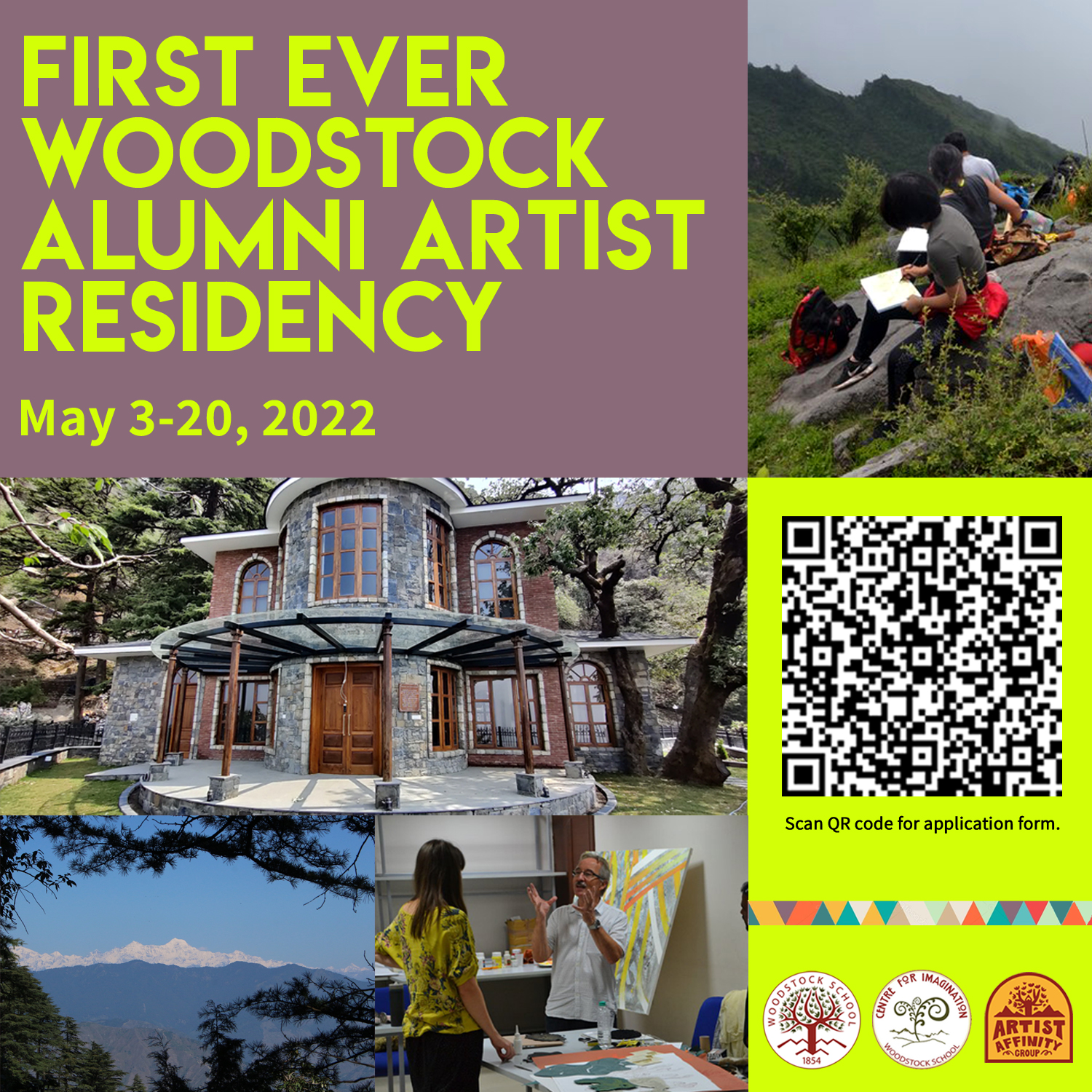 The residency will be an opportunity to reconnect with Woodstock, Mussoorie, and the Himalayas. With eight artists in residence for 18 days, our programme design looks to foster meaningful community and creative experiences. With the programme taking place on Woodstock campus, we look to the production and exhibition of contemporary art to help bring context to an IB education.
The applications for the residency are open to visual artists who are either alumni or former staff of Woodstock School. In our aim to promote cultural exchange, we aim to have a selection of four Internationally based artists and four India-based artists, representing generations that Woodstock Alumni represent. The selection committee also aims to have a cohort of artists from a cross-section of media (painting, sculpture, installation art, new-media artists, performance art, and more).  
Dates: May 3-20, 2022. (18 days)
Deadline for applications was February 26th. 
At: Centre for Imagination, Woodstock School, Mussoorie, India
The program design looks to create space for individual work but also collective reflection. There are daily 'chai-time' debriefs and  artist presentations planned along with workshops that will build skills and concepts. We will be collectively working around in a thematic framework. Shared studio spaces in the award-winning Centre for Imagination will aim to foster community and communication during the process. Along with that there will be dedicated opportunities to engage with the school, Mussoorie town, and Himalayan setting.
As a grand finale, CFI will host a three-day exhibition of artists' work produced during the residency. The first day will be dedicated to the school community, the second day will be dedicated to alumni, and the third day will be open to the public.
For Queries: isaac@artforchange.space