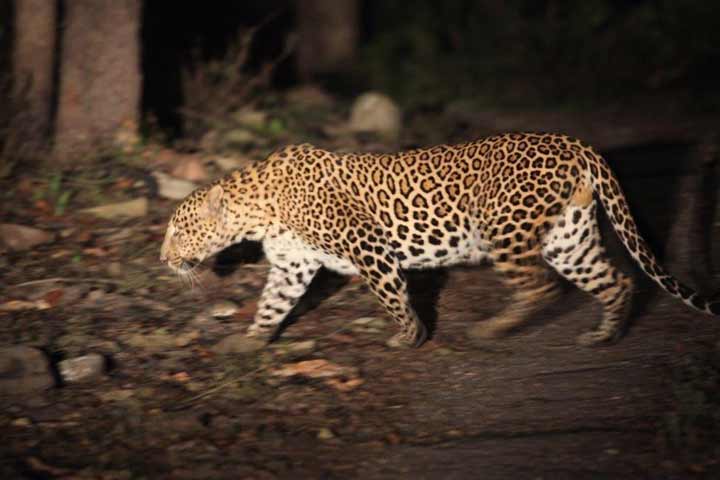 31 Oct

Changing the leopard's spots

Two leopards casually wandering the Camel's Back Road in Mussoorie late one night were captured on CCTV cameras last week – a remarkable reminder that we live close to nature in this beautiful mountain environment. Of course, these are very shy creatures and most unlikely to appear when people are around. Leopards are very cautious and will avoid a confrontation with human beings. In fact, the experts tell us that leopards can stay in close proximity to human beings without getting noticed for a long time. However, we work hard to keep our campus and surroundings clear of garbage as this attracts dogs, which in turn attracts the leopards at this time of the year when their usual food begins to become scarce.

There's a lovely expression in English which comes from the Old Testament in the Bible – 'A leopard can't change its spots!' This saying comes from the prophet Jeremiah who was trying to persuade an evil person to become good but with no success. Jeremiah eventually says, 'Can the leopard change his spots?' In other words, some people can't seem to change who they are, no matter how hard they try.
Transformative education
Unlike leopards and their spots, Woodstock's educational philosophy is founded on a fundamental belief in the possibility of change and transformation. We believe that the education we offer is 'transformative'. The Cambridge English Dictionary defines 'transformative' as 'causing a major change to someone, especially in a way that makes them better'.
We prepare young people for exams and we equip them to earn a living — we do all these things with rigour, nurturing the potential and achievement of each individual. Yet, the education Woodstock offers is designed to go far beyond these goals, to develop the whole person and not just a part, to help each individual to become, in the words of our mission statement, 'visionary, articulate and ethical — equipped to achieve their full potential in leadership and in life'.
Education beyong the examination hall
This is an education which sees significance beyond the academic curriculum, the grade-book and the examination hall. It is an education which nourishes the soul as much as it feeds the intellect. In this sense, we see education as an unequivocally spiritual activity. It is about shaping young lives, confronting the destructive modern patterns of materialism and self-centeredness and showing young people how to live what the ancient philosophers called the 'good life'.
Whether it is transformation prompted by an inspiring experience in the outdoors or by some important lesson learnt through a disciplinary incident, everything we do is driven by a relentless desire for young people to discover that there is far more in them than they realise – a desire to strive, to grow and to achieve their potential.
The Bambala people of Kenya have a saying: 'Even the small leopard is called leopard'. They see the potential even in the tiniest leopard cub. To see the greatness in every child and to draw it out is the essence of a great education – it is at the heart of our educational philosophy – a philosophy which believes that sometimes the Woodstock leopards can even change their spots!
Jonathan Long, Principal
Photo: A leopard spotted by Mr Ajay Mark, Student Life Coordinator, at Rajaji National Park some time back.