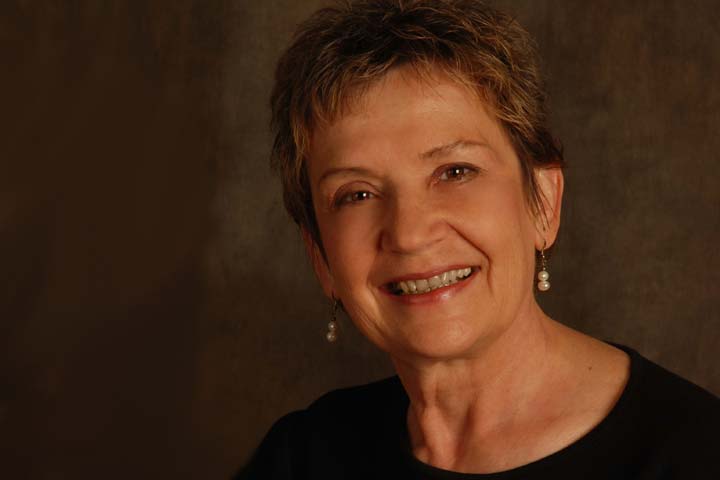 15 Jun

Cross Culture Kids – An interview with Ruth Van Reken

A sociologist with an interest in questions of cross cultural identity and globally mobile families, Ruth Van Reken spent her childhood in Nigeria before moving to the United States. Arriving as a teenager in Chicago, Ruth noticed that the people in her new school expected her to have the same cultural background as their own. She didn't – so she faked it and at first simply avoided conversations about her previous years in Africa. This experience drew her into a career researching the identity questions faced by children of expatriate workers, children of transnational marriages, and students who attended international schools. Now in its third edition, Ruth co-wrote Third Culture Kids: Growing Up Among Worlds, a book about people who find it difficult to answer the question, "Where are you from?"

No stranger to Woodstock, Ruth Van Reken was happy to be interviewed by Vice Principal Ethan Van Drunen about 'leaving well' – how Woodstock's graduating class of 2017 can prepare to venture out and find their place in the wider world.
From your research, what do you feel is the greatest benefit that comes from growing up as a cross-cultural kid?
When I ask any panel of kids at international schools, including Woodstock, what they like best about growing up among many cultural worlds, almost invariably the first answer that comes out and is affirmed by others is "the chance I have to meet and make friends with people from all over the world."
What is the most common difficulty?
When I ask students what is the hardest thing about growing up in this "third culture" of a globally mobile experience, almost invariably the response is about having to say goodbye so often to friends. In our global subculture, it is important to learn how to say goodbye and hello, so we can process these departures as we would a grief that comes with any loss. When we lose things we love—like a country, school mates, or family—it leads to grief. Oddly enough, this sadness is really a validation of the relationships and experience we have had in a place.
No matter where you go, never forget to unpack your bags and plant your trees.
What advice do you have for our departing students and graduating seniors as they prepare to "leave well" from Woodstock School?
To do just that… leave well!! One strategy is to build a RAFT, a method my co-author Dave Pollock developed:
Reconciliation– making sure to work through any relationships that aren't quite right. It's easy to think you don't need to bother because you won't see them next year, but you will carry that hurt or anger inside.
Affirmation– making sure you say thanks to those who have been important people in your lives. Teachers, friends, dorm parents, and even the shop owner at your favorite little store in town! This reminds you of the good experiences you have had here and also makes people feel appreciated.
Farewell— after reconciliation and affirmation, it is also important to say farewell to "people, places, pets, and possessions," which means not sneaking away or pretending you aren't leaving. Make a list of those who have been important to you, but also of those to whom you want to be sure to say goodbye. It can be in words, writing, or gift exchanges. Make one last visit to the places that hold important memories for you.
Think destination— this is when you do need to think ahead. Where are you planning to go? What do you need to think about in terms of living in that place? How are you planning on keeping in contact with your friends? If we think ahead and make preparations as best we can, the move might not be so jarring. We can stay connected with our friends from the past while moving intentionally to the future as well.
I would encourage Woodstock students to accept your story as it is – realizing that your life may be different from that of your parents or others from your passport country or the place where you have grown up.
My father had the best advice of all. He grew up as a third culture kid in then Persia, now Iran.  He said "Ruth, remember no matter where you go, never forget to unpack your bags and plant your trees. If you don't live fully in each place you move to, in the end you will have lost your life waiting for the 'next place' and never really live."
Those who are staying also need to build the RAFT and unpack their bags. In a school like Woodstock, EVERYONE is affected by the mobility patterns that are part of living in this 'third culture' lifestyle and those who stay need to face their losses and build the RAFT too.
What advice do you have for students who feel that they don't fully "belong" to any one culture?
I know it is hard to feel "in between" two or more worlds. We all have a deep need to belong…to know that we matter… to feel that others understand our story. When we don't experience that, it feels like something is missing in our lives.
I think we need some new ways of allowing ourselves to know we can belong to more than one place or culture in our emotional spaces …to accept that for our experiences, we can be 'both/and' rather than either/or. It is more than okay to be "all of the above" rather than just having to choose one. It is very important to understand what the "third culture" is about… it is a place of shared experiences, where we connect to others who have lived in a similar way to us. We do, in fact, have a "tribe," those who share our basic experience. What we share is the experience of knowing what it feels like to live in between worlds.
Interculturalist Janet Bennet talks of "constructive cultural marginality," or the benefits of feeling like you fit on the edge of many cultures because you can interact with others with more intentionality. In the end, I would encourage Woodstock students to accept your story as it is – realizing that your life may be different from that of your parents or others from your passport country or the place where you have grown up. Enjoy your journey. There is so much to keep learning and experiencing along the way, and you have had a great beginning. Build on your strong foundation well!
Interview by Ethan Van Drunen, Vice Principal, Woodstock School
Woodstock students successfully matriculate to universities worldwide. Find out more about out college and career counselling services.