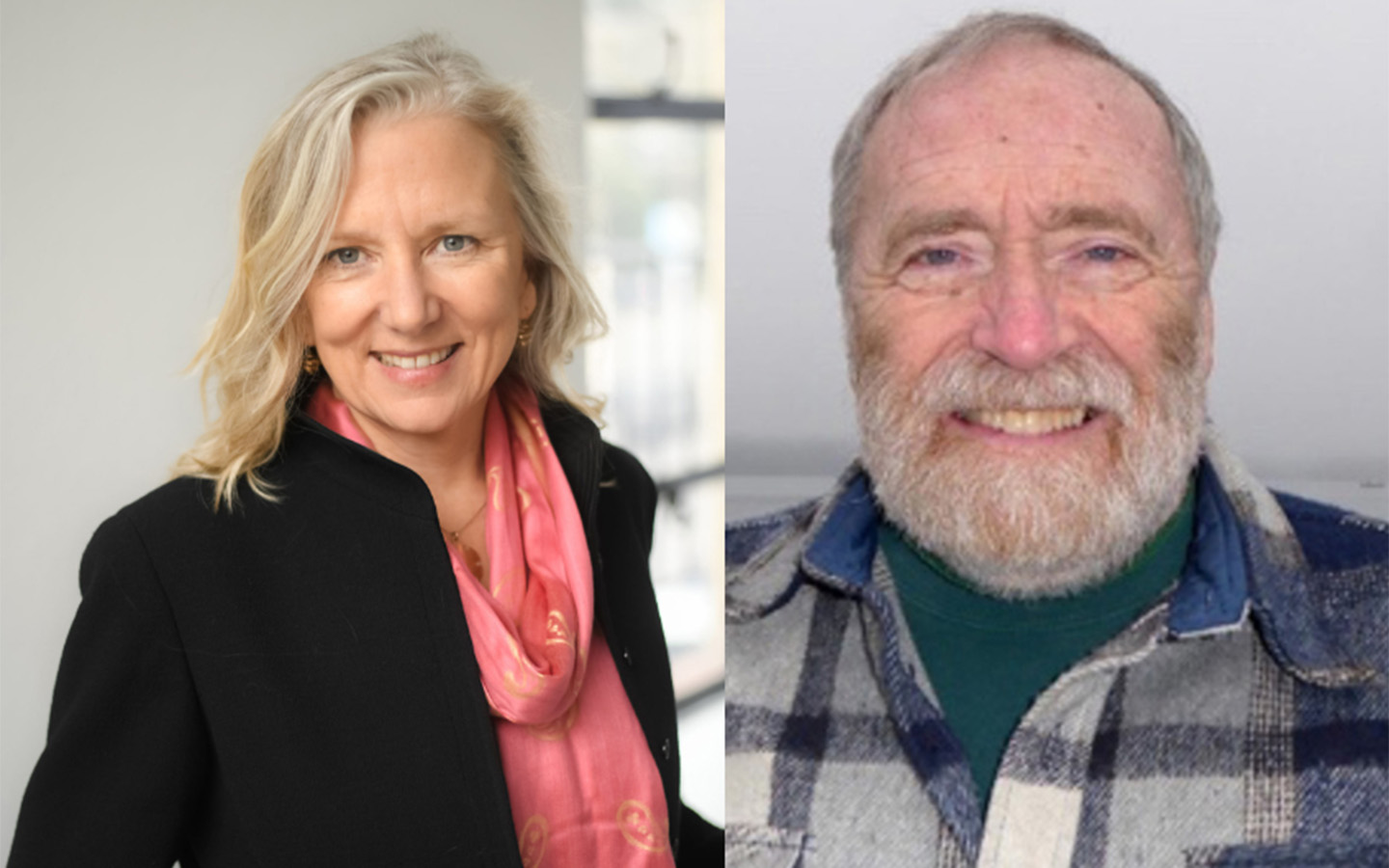 23 Mar

Woodstock School Distinguished Alumni Awardees 2022
Congratulations to Woodstock School Distinguished Alumni awardees for 2022 Dave Rugh '66 and Daphne Wysham '79. These awardees have made remarkable accomplishments in the fields of ecology and the environment, and we can't wait to welcome them to campus for Baccalaureate and Graduation 2023. Congratulations, Dave and Daphne, and we are so honored to have you as members of our global Woodstock family! You can read Dave's and Daphne's Distinguished Alumni citations in the latest edition of the Quadrangle.
David Rugh '66 is a celebrated wildlife biologist specializing in marine mammals. Over his 34-year career with the National Oceanic and Atmospheric Administration, David earned forty awards, bonuses, and certificates. David has also received volunteer recognition for stewarding protected properties and has been a local mentor and community leader.
David was born in Landour Community Hospital. His father Donald Rugh was Headmaster at Woodstock from 1953-63 and was responsible for establishing Woodstock's accreditation with the Middle States Association of Secondary Schools. David's mother Joy Rugh was librarian at Woodstock, and his siblings Jim Rugh '60, Carol Green '60, Doug Rugh '69, and Kim Bergier '69 are also Woodstock alumni.
Daphne Wysham '79 is a lifelong environmentalist and policy analyst, with a record of launching pioneering climate campaigns and turning research, climate science, and communications into transformative action. She has authored and coauthored scores of publications and has been at the forefront of groundbreaking research and activism that has effectively led to worldwide reductions in investment in fossil fuels.
A former fellow at the Institute for Policy Studies in Washington, DC and the Transnational Institute in Amsterdam and former founding CEO of Methane Action, Daphne is the Head of Methane Removal Policy Engagement at Spark Climate Solutions, a non-profit organization based in San Francisco, CA that accelerates progress in emerging, high-impact climate fields towards repairing the climate.
Daphne was born in Landour Community Hospital. Her parents Dr. Donald Wysham and Dorothy Wysham were Presbyterian missionaries in Ludhiana, where Dr. Wysham taught at the Christian Medical College. Daphne is a member of the Woodstock School Alumni Environmental Affinity Group, and her siblings Doug Wysham '72, John Wysham '74, and Sarah Wysham '77 also attended Woodstock School.
Distinguished alumni are nominated by our community, reviewed by school leadership, and approved by the Board of Directors. Do you have someone you would like to nominate to be recognized as a Distinguished Alumna or Alumnus? Be on the lookout for our Call for Nominations and nomination form in the next Alumni Connections. If you have questions or ideas to share in the meantime, please email us at alumni@woodstock.ac.in.