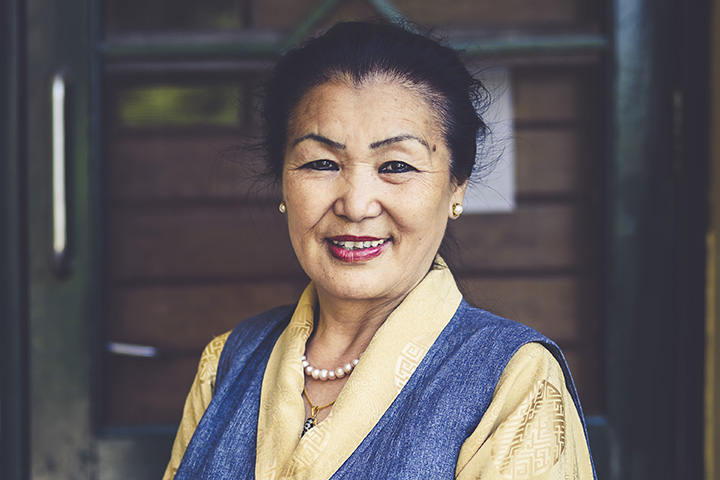 13 Apr

Phuntsok Dolma Chophel

It is with great sadness and a heavy heart that we share the news of the passing away of Mrs. Phuntsok Dolma Chophel.

Dolma has been an integral part of the Woodstock story for more than 43 years. She retired from Woodstock school with her husband in 2017 and was one of the few Woodstock staff members who received a citation from School for her outstanding work and service. 

Joining as a young Assistant Nurse in 1974, she became Nurse-in-Charge of the school's dispensary in 1989. With her husband, Thupten, and their three children, Tenzin, Nordon and Namdol, Woodstock became the family's home and the place from which the children graduated.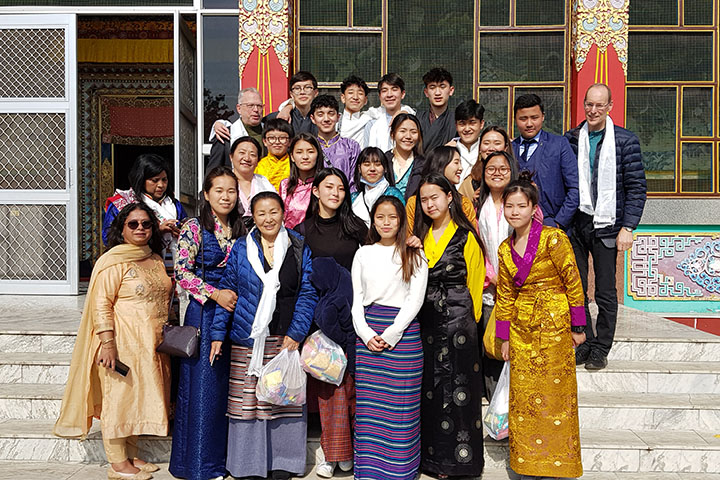 With a well-earned reputation for warmth, kindness and deep compassion, Dolma has served Woodstock as a loyal and highly respected member of staff through many changes and transitions at the school. At all times completely calm and reassuringly gentle, Dolma has always been a welcoming presence in the Health Centre.  Her friendliness, cheerfulness and approachability have made the Health Centre a place of welcome for generations of Woodstock students – speeding their return to health and creating a wonderfully caring atmosphere for those who are sick or injured.
In 1994, Dolma was recognized by the Sub-Divisional Magistrate of Mussoorie and by the Principal of Woodstock for her courageous and selfless action following a tragic bus accident in Mussoorie. This typifies her humanity and generosity of spirit.
Her years of service at Woodstock School have been invaluable and this untimely passing away is tragic and one filled with sorrow.
At the time of her retirement, Dolma reflected on her years at Woodstock and said:
"I am thankful to Woodstock for providing me a healthy and happy workplace for all these years. I have been able to live comfortably in these beautiful mountains, and to see children (including my own) learn and grow every day in such an incredibly diverse community.
"I have loved getting to know every student that has come to me, and see them grow into wonderful adults, and then to meet their parents and in many cases, to even meet their own children! "From the very first day, I have loved being a part of this Woodstock family. It is what has kept me coming back and what made me choose to bring my own family to experience this one-of-a-kind place."
In this moment of grief, we request you to keep her family in your thoughts and prayers. Reach out to the Alumni Office if you wish to pass any messages to her family.