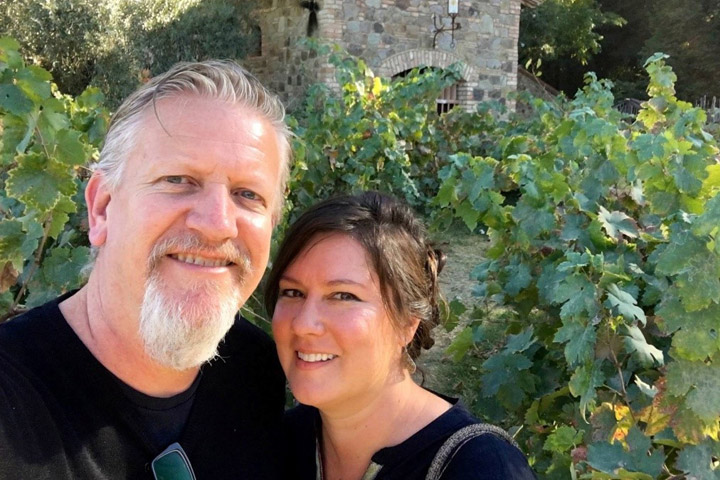 15 Apr

Dr Craig Cook, our New Principal
Woodstock School is delighted to announce the appointment of Dr Craig Cook as our new Principal. Learn more about his journey, life and passion.
Craig has family connections with Asia which stretch back over five generations. His great grandmother was involved with the famous Chefoo School in northern China.
Craig earned his BA degree in Intercultural Studies at Biola University, California, in 1984. He completed his M.Div. in Theology from the same university in 1986. He has a Ph.D. in Sociology from Ateneo de Manila University in the Philippines. His doctoral dissertation focused on the introduction of women's basketball to the Philippines by American educators, entitled The Social Construction of Bodies through Basketball during the American Occupation: 1906-1922, and was awarded the John F. Doherty, S.J. Award for Social Justice. Craig's research interests lie at the intersection of sociology of the body, gender, and sport.  He currently serves as President of the International Sociological Association's Research Committee on Sociology of the Body.
He started his teaching career as a High School Teacher in La Habra, California.
From 1988-1992 he worked in community development in a Muslim majority area of the southern Philippines, where he learned both Tagalog and the local language, Maguindanao. From 1992 until 2004 he worked at Faith Academy, Manila, Philippines, first teaching Humanities in the High School, then as High School Principal and, for five years, as Superintendent of the entire school, guiding a team of  130 faculty staff and 700 students in K-12, one third of whom were boarding students.
From 2004 until 2012 he was Chair of the Social Sciences and Humanities Departments at Crown College, St. Bonifacius, Minnesota.
He returned to Asia 2012-2016 to work as Deputy Dean and High School Principal at UPH University and High School, a flagship Christian institution in Jakarta, Indonesia with some 15,000 students at High School and University.
From 2016-June 2019, Dr Cook was Dean of the School of Education at Simpson University, Redding, California, where he successfully led the school through complex accreditation procedures.
Dr Cook is married to Jamie Williams, J.D.  They met in Indonesia, where she was teaching International Law in the Faculty of Law at Universitas Pelita Harapan.  She earned her Bachelor of Arts Degree in Literature and Letters from the University of Oklahoma and her Juris Doctorate from Vermont Law School.  A licensed attorney in the states of New York and Texas, she has practiced family, criminal, and commercial law. Prior to joining Woodstock, Jamie was a professor in the History and Political Science Department at Simpson University in Redding, California, where she taught Political Science and Criminology. She was also an adjunct professor teaching Restorative Justice and International Law at Le Tourneau University in Longview, Texas. In addition, she served as Program Coordinator for Court Appointed Special Advocates (CASA), a nonprofit organization that advocates for the best interests of abused and neglected children in the foster care system.
In Craig's own words: "I have been an athlete and participant in vigorous physical exercise for the whole of my adult life, being a regular basketball and tennis player and a tennis coach for many years. We live at present in a mountainous area of Northern California, where we enjoy hiking on the many beautiful trails… The heart of Christian leadership is being a servant to others, as evidenced by Jesus' washing the disciples' feet and commanding us to do the same."