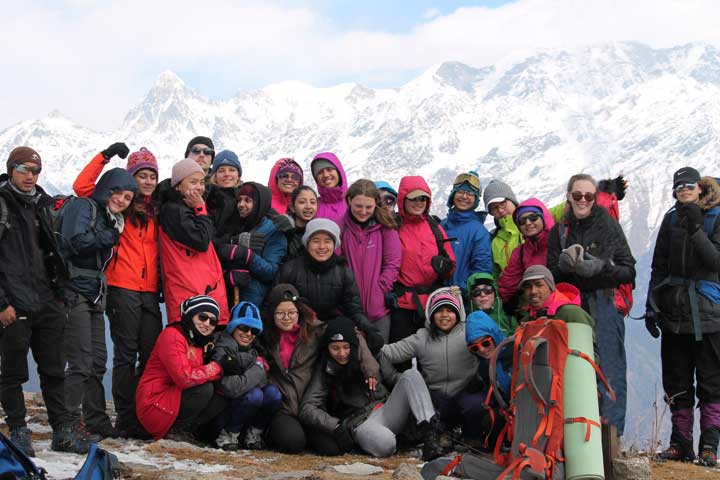 06 Mar

Faith, Trust, and a Dash of White-stuff
Mix 23 students and a Himalayan winter wonderland and you've got a recipe for excitement and adventure. Woodstock student Kahini Dhoat writes about her expedition to one of India's most beautiful alpine meadows.
On Friday 24 Feb, a bunch of Woodstock students and staff departed for a weekend trip to Dayara Bugyal, looking forward to a pleasurable snow experience. We hit the road at around 9am, after picking up gear from the Hanifl Centre, for a seven-hour long bumpy, musical and drowsy ride to Barsu, passing through Uttarkashi and having lunch at Dharasu Bend.
The hill tops were alive and sunny at 4pm when we started hiking to our base camp in Barnala Tal, after meeting up with our guide, Ajit. We hiked for around four kilometers on the rocky path, covered with beautiful smatterings of snow at random places. Struggling to push away the urge to sit down and play in the snow (despite how dark it was), we finally reached camp at around 7pm to find delicious supper prepared for us. We accepted the cold night with open arms while thinking about the expectations we had in mind for the coming day.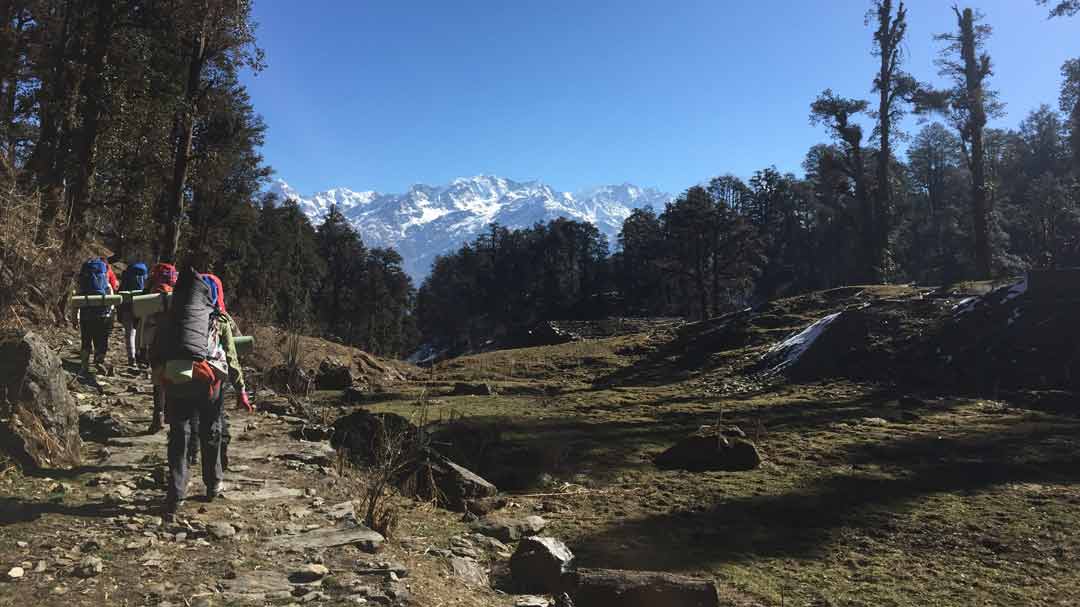 We left after having a hearty breakfast for a day hike to the Bugyal. The trek included mini snowball fights. After walking for a few hours, we finally received what we had been waiting for.
The night was gracefully ornate with stars, leaving us mesmerised by their beauty.
Most of our time at the Bugyal was spent building snowmen, rolling down huge spheres of snow, sledding down declivities on shovels, sleeping mats and even our bellies! Time does fly quickly when you are surrounded by millions of specks of amazing precipitation. After a few hours of fun and creativity, we headed down to our base camp. The descent included a lot of stops where we played with snow, and an occasional breaking into 'Do you wanna build a snowman?'!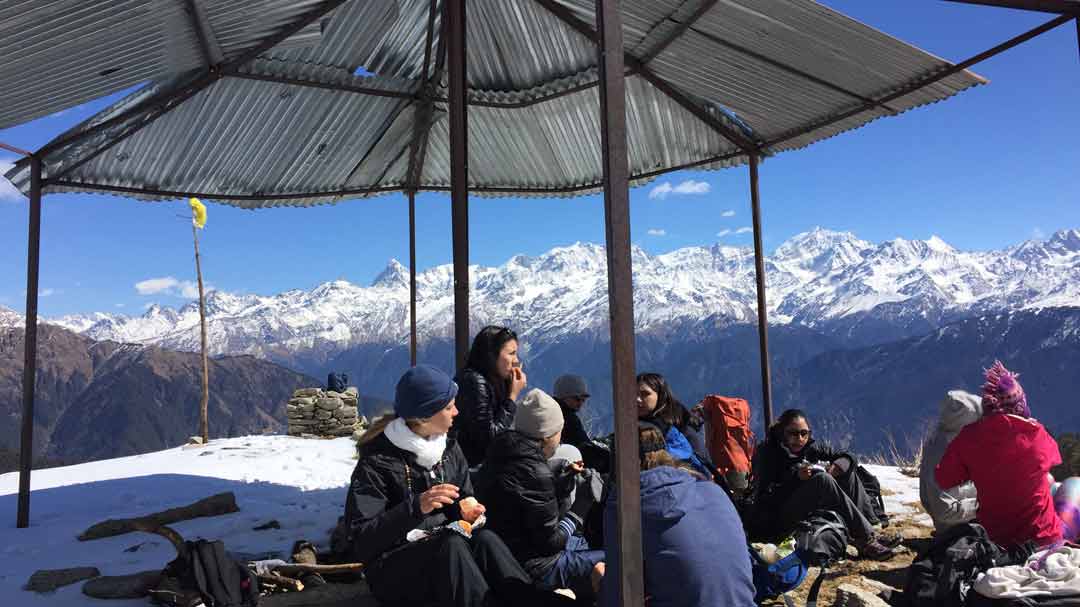 The rest of the afternoon was spent happily enjoying time for leisure activities; slowly turning into night, leaving room for cozy bonfires and one liner horror stories. The night was gracefully ornate with stars, leaving us mesmerised by their beauty.
We descended down the rocky and snowy trail, carrying our physically decrepit bodies, back to our bus spot, getting prepared for another seven hour ride. Stopping for a hearty meal at Uttarakashi, we finally reached Woodstock by Sunday late afternoon. We were glad for this glorious opportunity.
Kahini Dhoat, Woodstock Student