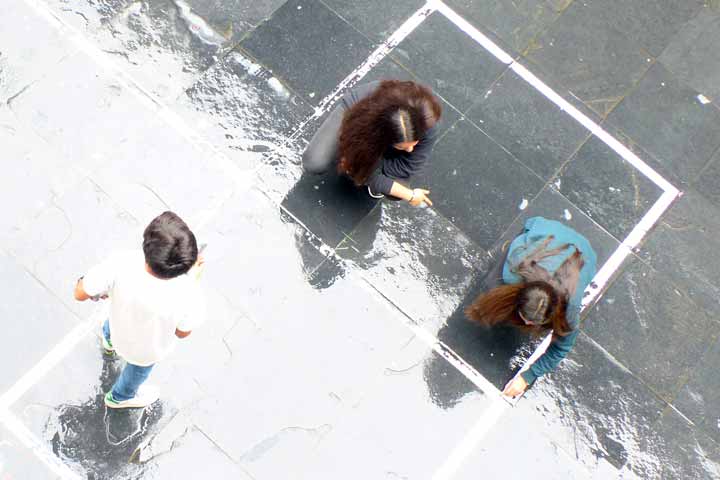 10 Aug

Four Square Transformation Pac-Man

Bringing together mathematics, an iconic 1980s video game and perhaps the Quad's best-loved institution, Four Square Transformation Pac-Man is a terrific way to engage students in transformation geometry.

Each group is students is split into two teams, with one trying to 'eat' the dots on the board while avoiding being caught by the other team. The four square grid makes the perfect framework for the game, with students using geometric equations to plot their course around it. And in doing so they get to put the theory of transformation geometry – including translation, reflection and rotation – into a practical application.

The game is also a great example of collaborative teaching, with Middle years Math teacher Nikola Guscic and trainee teacher Annie Malcom running the session, and inspiration coming from Learning Support Teacher Dylan Bach.