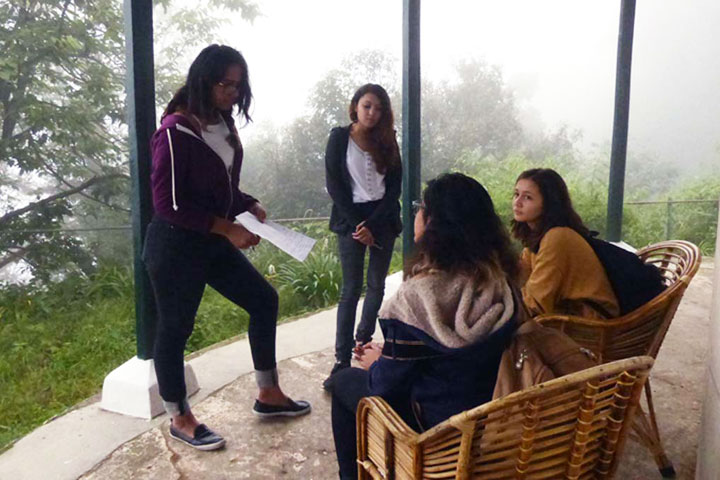 23 Aug

Imagination, wide open

The Centre for Imagination opened up its doors to the local community with its first open day of the year on Monday. It was an opportunity for staff, students and local residents to explore the space, understand how they can they use it and share ideas about what they'd like to see at the Centre over the coming year.

It was also a chance to welcome and celebrate the arrival of Dr. Eleanor Nicholson, who joins us as our latest scholar in residence. During her time here Eleanor will be focusing on women in leadership, and conducting an inquiry into the obstacles which prevent more women breaking through the glass ceiling.

The Centre for Imagination is currently undertaking ambitious plans to redevelop a space into a home that's fitting for its grand aspirations and potential. To find out more about the Centre for Imagination and how you can support the next stage in its future, please email imagination@woodstock.ac.in.
Photography: Palden Gonsar, Centre for Imagination Intern
[vc_masonry_media_grid element_width="6″ gap="2″ grid_id="vc_gid:1503386130642-23394668-66f6-2″ include="26386,26393,26395,26387,26391,26394,26388,26390,26392,26396,26389,26397″]
Find out more about the Centre for Imagination