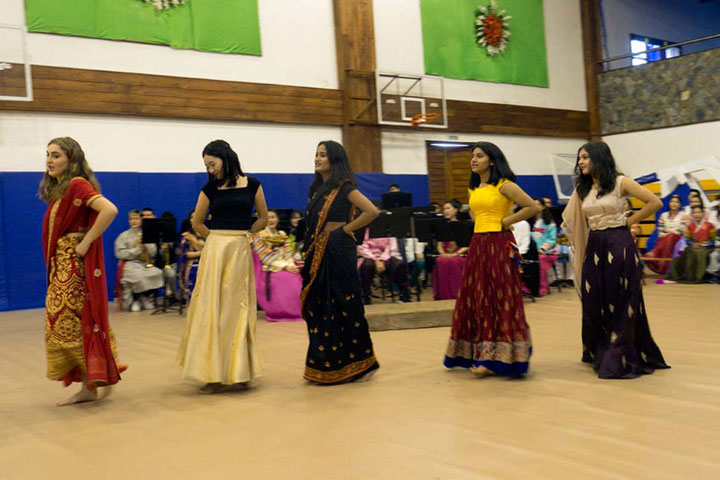 15 Aug

Indian Independence Day 2018 – in pictures
Today we celebrated the Indian Independence Day and National Liberation Day of Korea in a special ceremony.
Students and teachers were joined by parents and other members of the Woodstock community to mark the 72nd Indian Independence Day. The flag was raised by four students who have been at Woodstock for many years, and the keynote speech was from our new Development Director, Arjun Puri, who talked about the importance of freedom, both personally and for the nation. We also marked the 74th National Liberation Day of Korea with students performing a traditional Buchaechum, or fan dance. A special feast in the Quad gave students, many of whom had worn their traditional dress, the chance to show-off their amazing outfits. Photos: Faisal Qadir/misc.