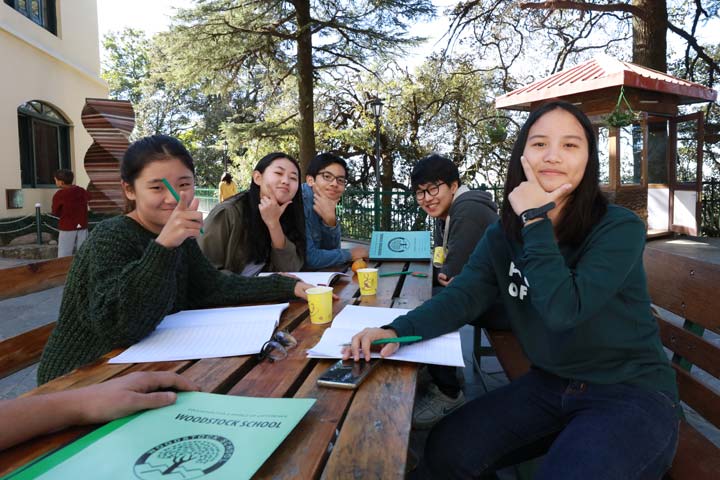 21 Feb

International Mother Language Day
On International Mother Language Day, Head of ESL John Robertson explains why the acquisition of a second language should never be a replacement for your mother tongue.
A diverse linguistic community
In 1999, the United Nations Educational, Scientific and Cultural Organization (UNESCO) director declared February 21st to be International Mother Language Day, calling for "the potential of multilingual education to be acknowledged everywhere". On a day when the world celebrates multilingualism and linguistic and cultural diversity, we reflect on the great diversity in our own community (which represents 49 languages in Upper Years alone) and strive to create an environment where the full diversity of our community is included and celebrated.
At Woodstock, ESL is meant to be just what it says: English as a Second language—something to be added to the first, and never something to replace it. We encourage students for whom English is a second language to keep developing their first language, whatever that language may be, and to share and use the depth of knowledge they have gained from their first language. We encourage reading in the first language, discussions in the first language, and thinking in the first language.
Developing together
Research over the past 30 years has looked into the incredible benefits of bilingualism and multilingualism, and especially the importance of the first language for academic success in general. It is now recognised that learning the social elements of a language, or Basic Interpersonal Communication Skills (BICS), takes one or two years. This means that a student can sound more or less fluent after having been immersed in Woodstock life for that time.
However, full cognitive and academic language proficiency can take between five and seven years — and according to the research, this is best accomplished when the first and second language develop together. This means that while an English education may well be important for success in the broader world, this success will be best achieved if the first language is maintained.
Of course, academic success isn't the only reason for maintaining a first language. A person's language is part of their identity, and coming to an international boarding school like Woodstock can be a difficult time of linguistic and cultural separation. It is very important that first languages be recognised and encouraged as much and as often as possible; not just on one day, but throughout the year.
John Robertson, Head of ESL, Woodstock School
www.woodstockschool.ac.in/summer