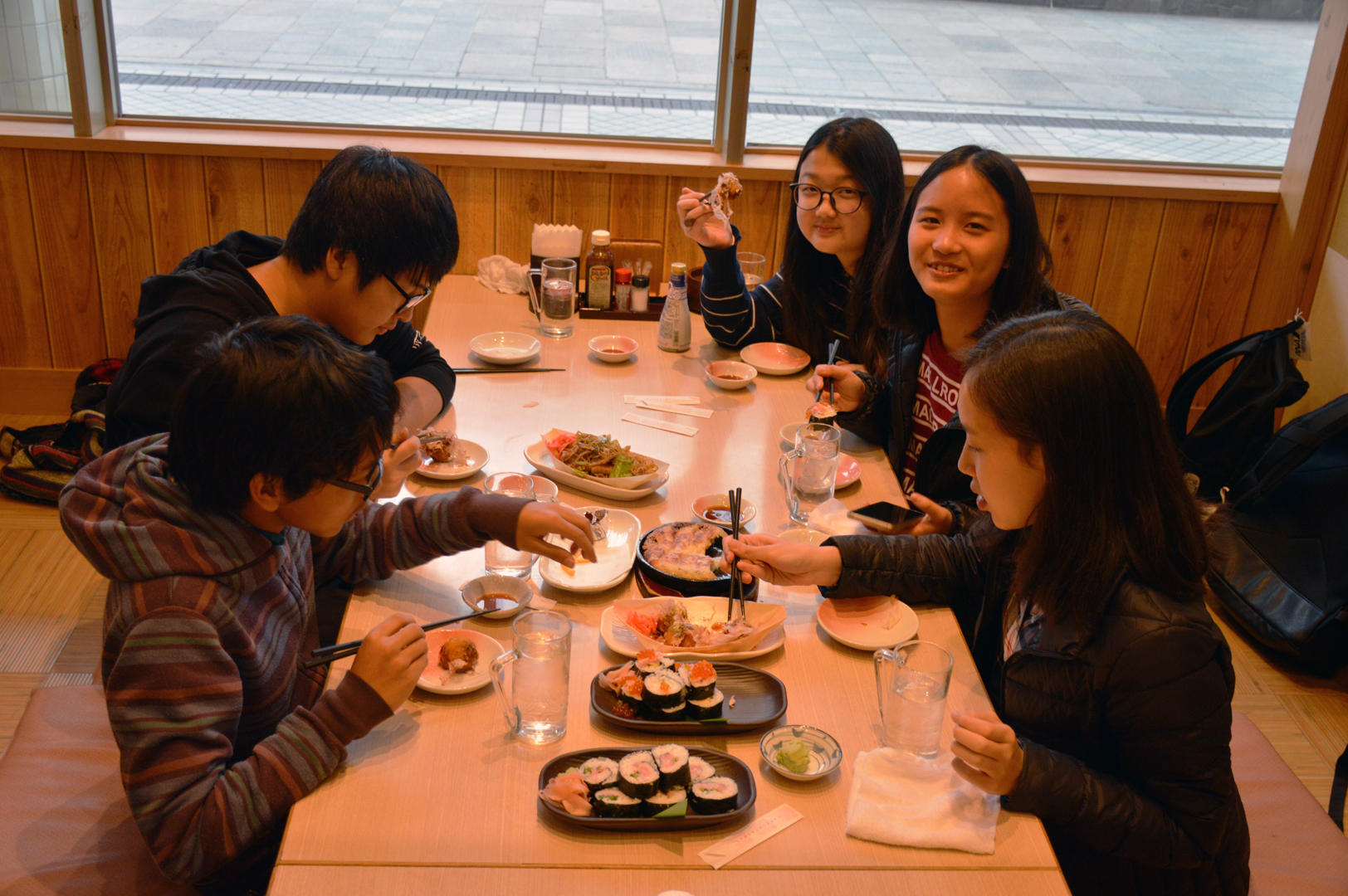 08 Mar

Tokyo Math Diary
Last week six Woodstock students set off to Japan to compete against some of Asia's greatest mathematical minds. They documented their adventures in the land of the rising sun with a daily diary.
The North East Asia Mathematics Competition (NEAMC) is an annual international mathematics competition aimed at students aged 15 or younger. It is three days of math challenges and fun. While a healthy competitive spirit exists, the emphasis is also on providing students with opportunities to build friendships with peers from other schools.
The aims of NEAMC are:
To enable the top young mathematicians in Asia to have fun together exploring mathematics problems.
To generate an enthusiasm for mathematics and expose students to problems they may not meet within school.
To inspire students to develop a life long love of learning mathematics.
To inspire students to progress onto STEM courses in further education and STEM industries.
To enable mathematics teachers to come together network and share ideas in mathematics learning.
Each year the competition is held in a different city, with this year's event taking place in Tokyo, Japan. 26 schools have traveled to be here; from South Korea, Myanmar, Vietnam, China and beyond. This is the third year Woodstock has sent two teams of three students to compete.
The following diary entries are written by a different student each day

Thursday 2nd March
Today, my roommate and I woke up pretty late in the morning, mostly because of the fact that we had only a couple hours sleep on the flight to Japan yesterday. We went down to the restaurant, managed to get a bit of breakfast (surprisingly) despite us being late. After, we packed up our suitcases and got ready to check out of the hotel along with the rest of the school party. We left for the shops and bought a couple of souvenirs. Not more than a couple, unfortunately, as I had accidentally carried my laptop along with me and it weighed me down a lot (it's a pretty heavy laptop). After shopping, we went back to the hotel, grabbed our suitcases and left for the math competition. There, we received a gift bag containing a tag with our names (one of our chaperones received Dr Long's name tag!), a NEAMC T-shirt, and a fluffy toy. We then got into our buddy teams which consisted of people from other schools. We solved problems, had fun and eventually went to bed. All in all, it was a pretty fun day.
Markhamsan Lyndem (Grade 9)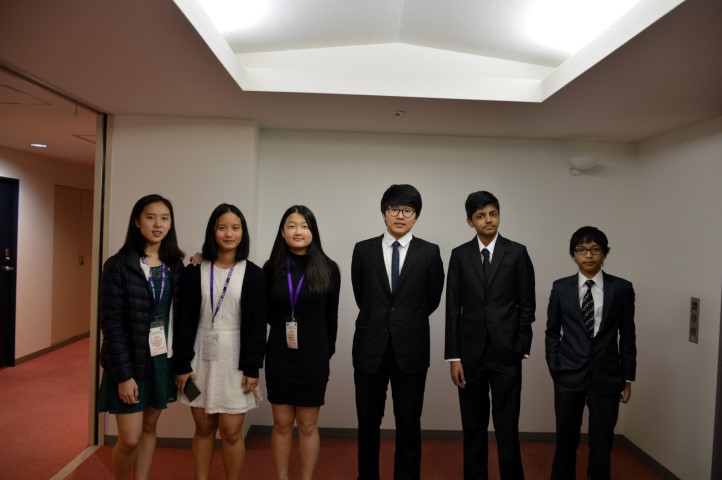 Friday 3rd March
Competitors woke up bright and early and ate breakfast at around 7:15am. The day started off with a challenging forty questions of individual round. Everyone was focused and determined to get the right answers. After that we had a student lecture by Natasha Crawford, a teacher from Washington D.C. We got to participate and interact with one another with some activities asking 'what doesn't belong?'. Then we had a school team round in which us, Woodstock school would work together as a team. We all had individual questions to work on but all our answers will somehow be connected to each other's question which means that if one person gets the answer wrong the team will get the incorrect answer. This was very fun since we got to work with our teammates. Then we had lunch which surprisingly to all of us, was Indian food! We then got on a bus to a park for a mathematics trail. There, we solved 25 questions involving a lot walking, measuring, and calculating. The park was beautiful, we got to see several gardens and pavilions which was amazing. At 4:15pm we headed to the cruise on Tokyo bay. The ship we were on was one of the most fascinating ships I have ever seen. The decorations both outside and inside were incredible. We ate dinner there with an amazing view of Tokyo. There was also a traditional Japanese dance performed which was a memorable experience. We ended our day with the long term questions, solving them with our buddy groups. We all worked very hard for an hour or two and came back to our rooms. Today was a long day full of math, fun, and experiences. We all met new people, made new friends, and learned so much. Can't wait for tomorrow, and honestly, I need to sleep.
Radha Laplamool (Grade 9)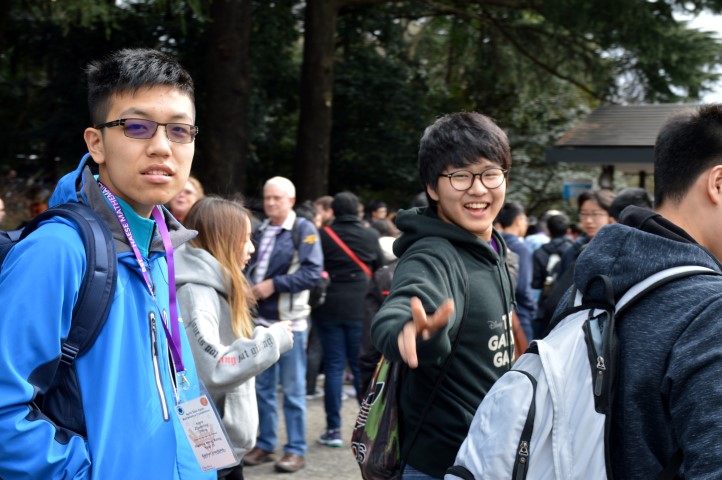 Saturday 4th March
Today was the last day of NEAMC. We started the day off with breakfast at 7a.m. After this, we went to the American School in Japan where the rest of the competition was to be carried out. We had the team round first – in this round we had to answer 13 questions for points. If we completed the question within half the time limit we received double points. After this round, we had the code breaker round in which we had to figure out the pattern in a set of numbers. We also had the energizer round where a member of each team had to run continuously. This round was especially fun. It was exciting when you could hear the thud of feet and the shouts of joy. After this we headed back to the hotel for the Gala Dinner. There were some talented musicians at the dinner. The food was amazing. The prize distribution was carried out after we finished eating. Most of the awards went to three major schools and it was a remarkable achievement by them. NEAMC 2017 was amazing and really fun. I would love to go next year.
Apoorv Garg (Grade 10)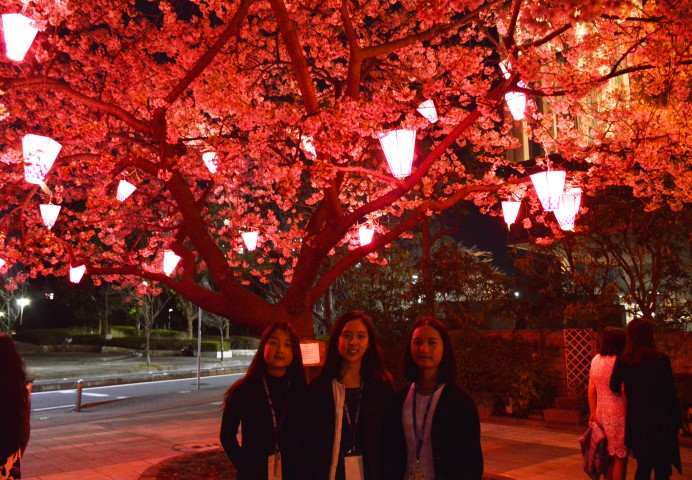 Sunday 5th March
Today we are going back to India. It was really hard to think that we are going back to school because we made lots of new friends here. We went for breakfast at 7:30am and then finish packing by 10:30am so we got time to go buy souvenirs in Aeon Mall and the 100¥ Shop. Our bus was at 12:40pm so we didn't have enough time to eat lunch. The bus drive was about 1 hour. We reach Narita airport by 2pm but our flight was at 5:15pm so we went to eat lunch and buy some other souvenirs that we couldn't get before. At last we reached Delhi airport safely.
Kittapa Sasivimonpan (Grade 9)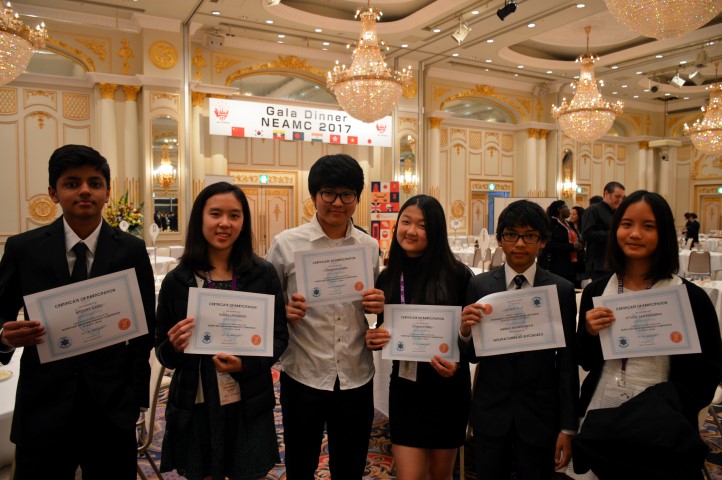 Overall the trip was a great success. We are immensely proud of how our students interacted with each other, with the students from the other schools and how responsible they were throughout the trip. Hopefully this experience will not only have further developed their math skills but also exposed them to a whole new culture which most of them had not experienced before.
Maria Reaney, Intern, Woodstock School
[vc_masonry_media_grid gap="2″ grid_id="vc_gid:1488966560197-dfab8346-764c-8″ include="24070,24068,24085,24065,24064,24061,24062,24084,24060,24059,24063,24058″]