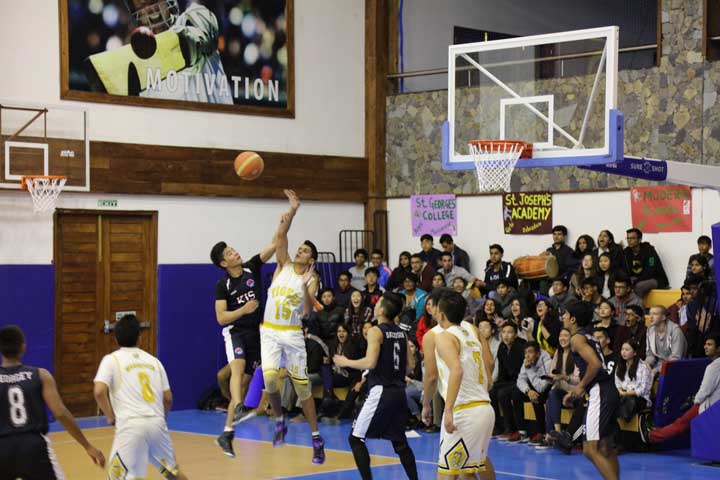 09 Nov

Jump ball as Win Mumby starts today

Sixteen teams from all over India have converged on Woodstock School, Mussoorie, for the seventeenth Win Mumby All-India Basketball Tournament on Tuesday. The Tournament runs from the Wednesday 9 to Saturday 12 November 2016.

Boy's teams participating will include Welham Boys School, The Doon School, Motilal Nehru School of Sports, Sacred Souls School, The Asian School, Modern School, Bangalore International School and Woodstock.

Girl's teams will include Welham Girls School, Sacred Souls School, Strawberry Fields High School, Modern School, Motilal Nehru School of Sports, St. Joseph Academy, The Heritage School and Woodstock.

The boys' and girls' teams from Modern School will seek to defend last year's championship titles.

The competition will include the fantastic opening Pep Rally which features Woodstock's Jazz band on Wednesday at 4:00 pm in the Win Mumby Gym.

A live stream means people around the world can watch the action from the tournament. Click here from 4pm  on Wednesday to watch the live steam.

Woodstock's Head of Sports Ajay Mark said the competition was the highlight of the sporting calendar at Woodstock. "It's the biggest tournament of its kind in northern India and the only one open for both boys and girls. It's unique and we're confident it will be as competitive as ever. It also brings together the whole community here at Woodstock, and helps us share the wonderful Woodstock experience with others."

On Saturday, 12th Nov. at 2:30 pm the 11 Garhwal Rifles Military Band with their Bag Pipers from Dehra Dun will be performing before the start of the finals.