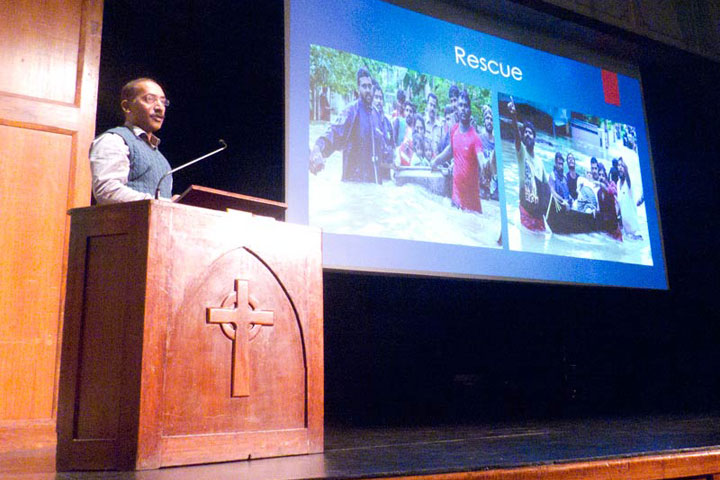 24 Aug

Kerala Flood Relief Appeal
For the last week, the world's thoughts and prayers have been focused on people in Kerala, who are facing the devastating impact of the worst flooding in nearly a century. As the water levels recede, the urgent need will move from rescue to recovery, and rebuilding homes and lives.
Woodstock School is organising a fundraising appeal in support of the people of Kerala whose lives have been devastated by flooding. We are supporting the work of the Emmanuel Hospital Association (EHA). Our local hospital, Landour Community Hospital (LCH), is part of the broader EHA organisation.
Dr George (pictured above), the lead surgeon at LCH and a Woodstock parent, is helping to put together a team of medical experts that are going to visit the most badly affected areas. He kindly took time out of his busy preparations to join us this morning in a special assembly about the crisis in Kerala and EHA's plans in the region. Their aim is initially to assess the primary health care needs before looking at the medium and long-term health issues that the population are facing.
By giving to this organisation we have complete assurance that all monies raised will go towards the needs of the poorest and most underprivileged people of Kerala. Please give generously to this appeal through the web page that has been specially set up for Woodstock School.
Click here to make a donation in India.