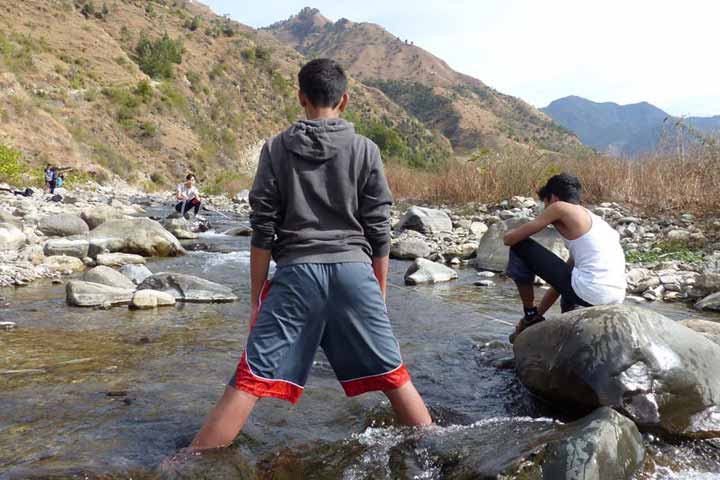 24 Nov

Mid-stream surveying
Grade 10 geography field trip to the River Aglar
This week Grade 10 students got the opportunity to put the theory they've learned in the classroom into practice in the great outdoors. To build on their work learning about rivers, 36 geography students went on a field trip to the Aglar River near Thatyur to get some experience of hands-on experimentation.
They completed three experiments, giving them a broader understanding of the intricacies of how rivers work. The measured the velocity of the river's flow by timing how long it took for an object to float downstream over a set distance. Measuring the river at regular intervals across its width allowed students to draw a cross-section of the river and calculate its volume. And a survey of pebble sizes at different spots in the river enabled students to establish how the river was sorting and depositing different size stones at various points in the river bed.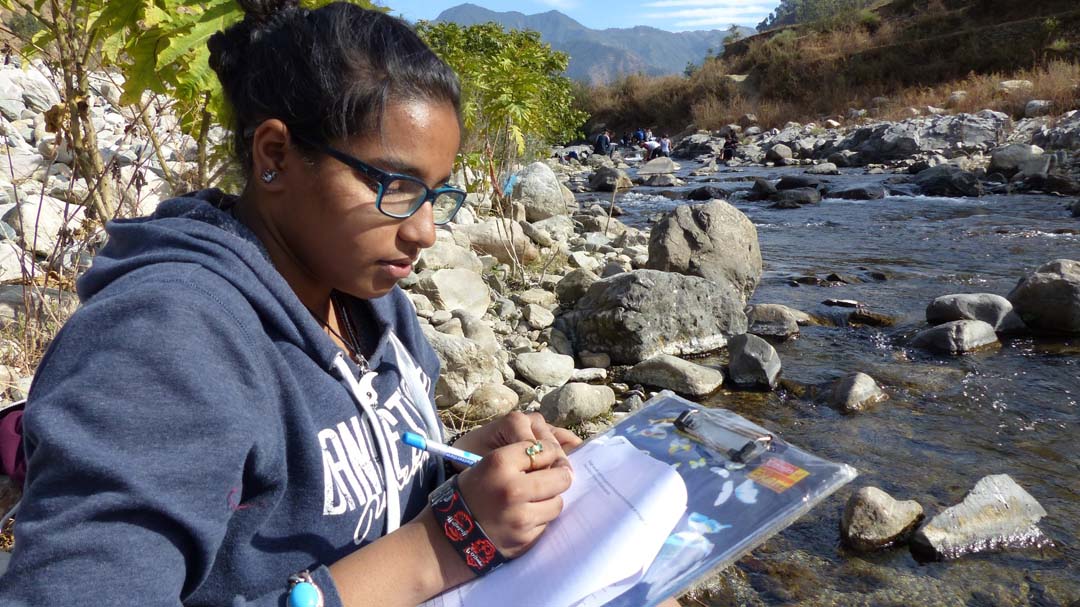 "I enjoyed the entire field trip in general, but if you had to choose two things in particular, I enjoyed the hands-on experience of studying the subject as I was able to actually see and feel the things I was learning in class," said student Meher Datta. "In addition, the adrenaline rush that one gets when standing thigh deep in rushing river water while rooting around the algae coated stones, searching for some rock samples is truly enjoyable. I was amazed that we had an opportunity to witness the processes that I was learning in class and in such a fun way."
Geography teacher Mrs Megan Homewood, who organised the excursion, said, "I really enjoyed seeing my students engage with the topics we had discussed in class, and be able to put their learning to practical use – as well as having fun."
Hopefully the experience, as well as getting their feet wet, whetted their appetites for more hands-on fieldwork and outdoor education in the future.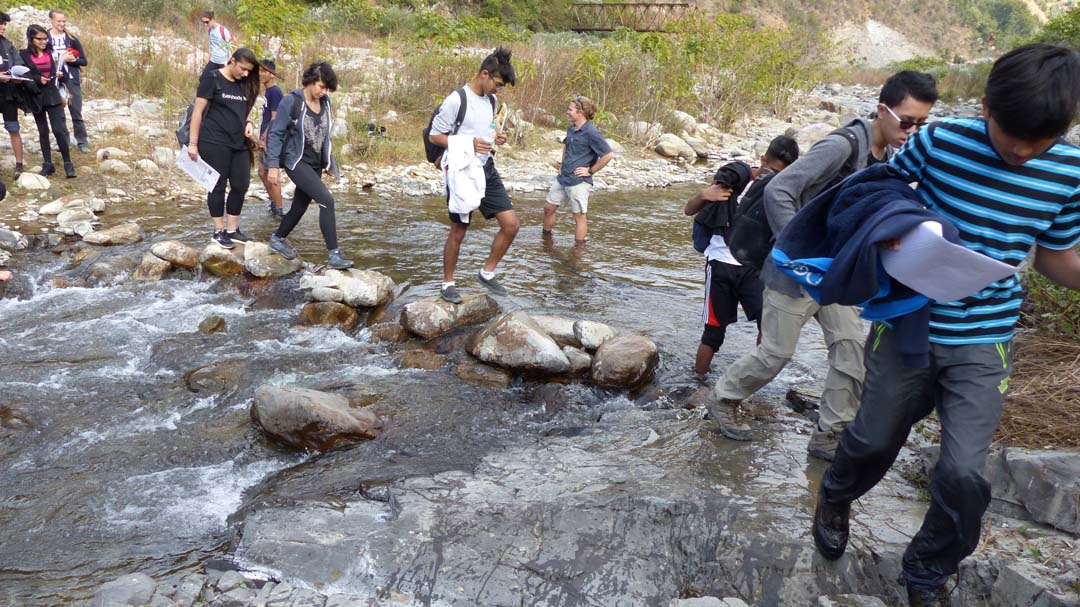 "Two things I enjoyed were the time that I fell into the river and got soaked. I also enjoyed the fact that everyone was so involved and it actually felt like a proper group activity." Liah S Bergerson, Woodstock student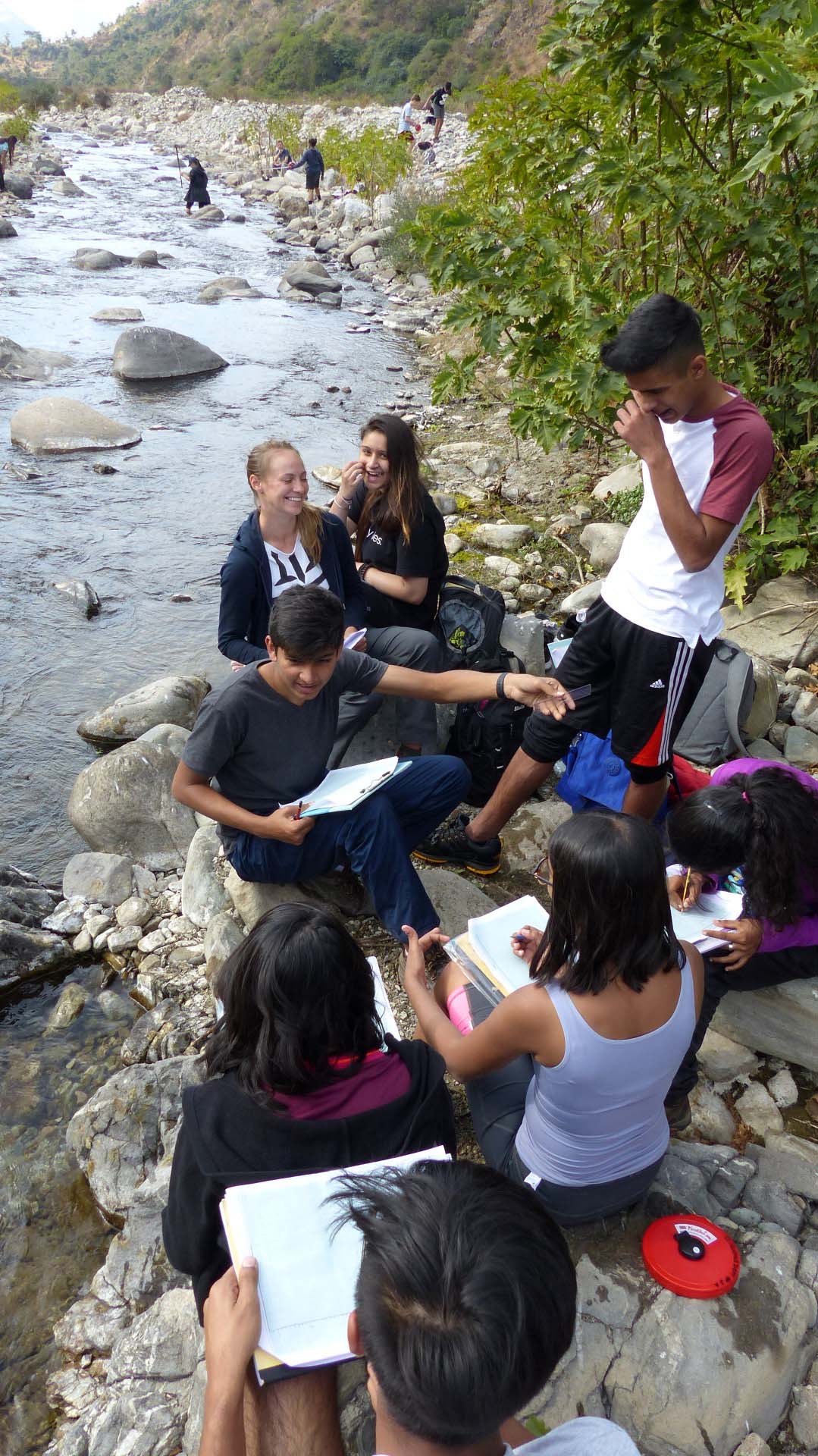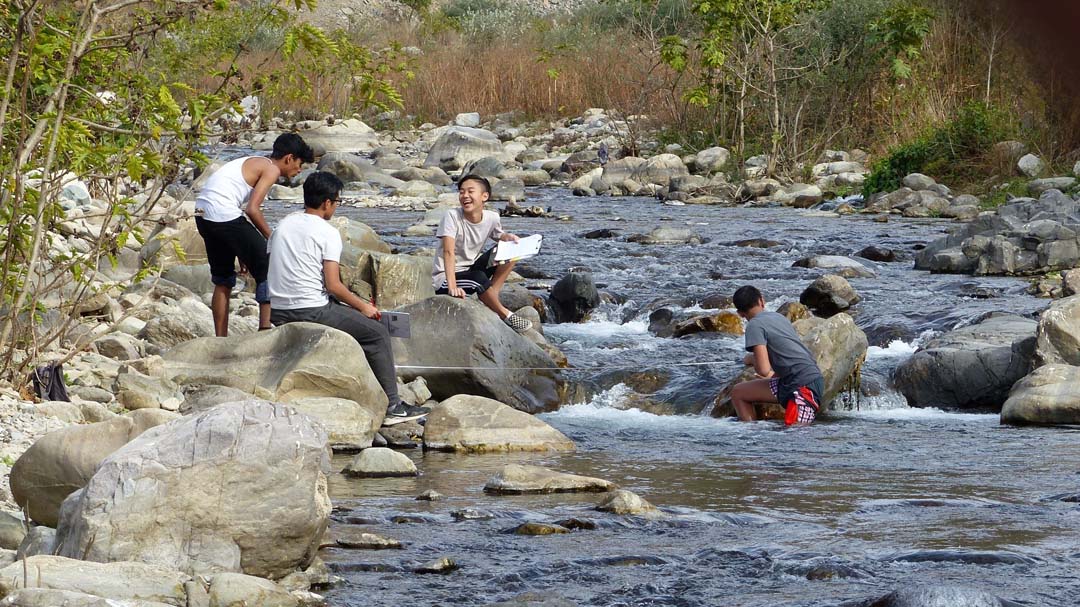 "I enjoyed going out and actually seeing what we learn in class, and being in river water and working." Daniel Swarup, Woodstock student.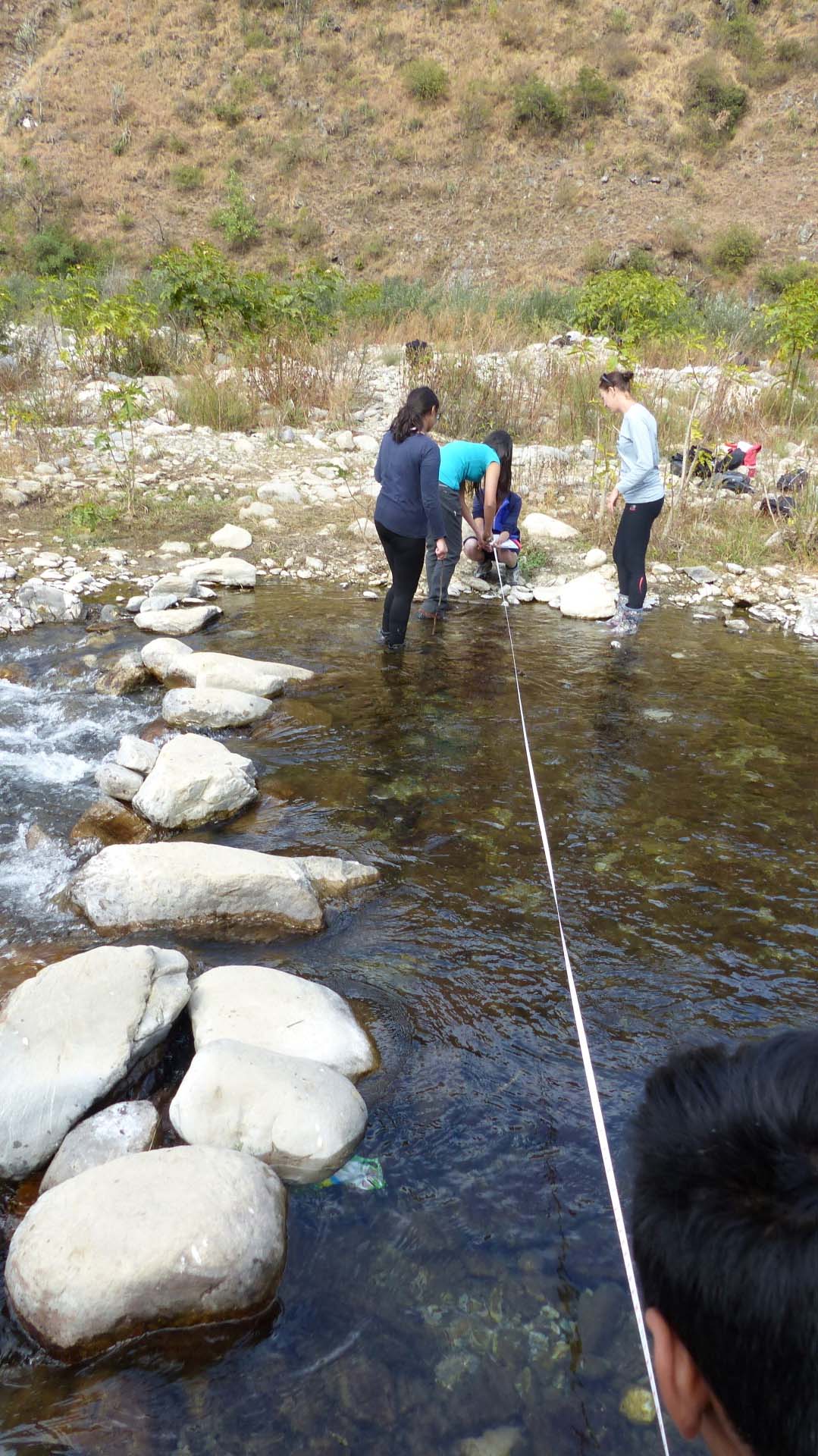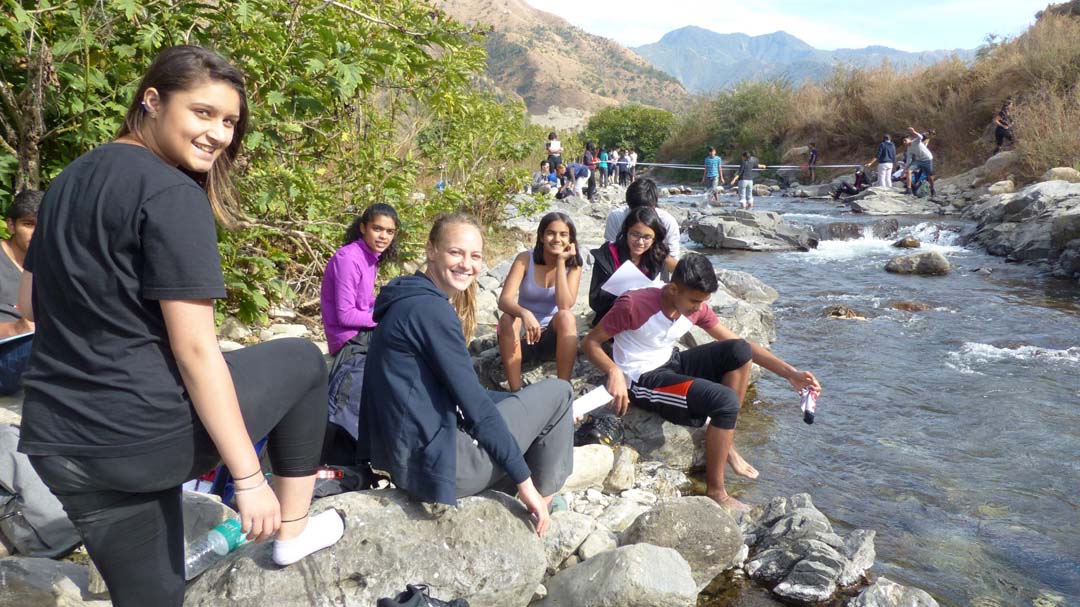 "I really enjoyed spending the day out of the class room and doing practical learning instead of theory. I really enjoyed measuring the velocity of the river because it is something you can't do in the classroom." Kate Caudle, Woodstock student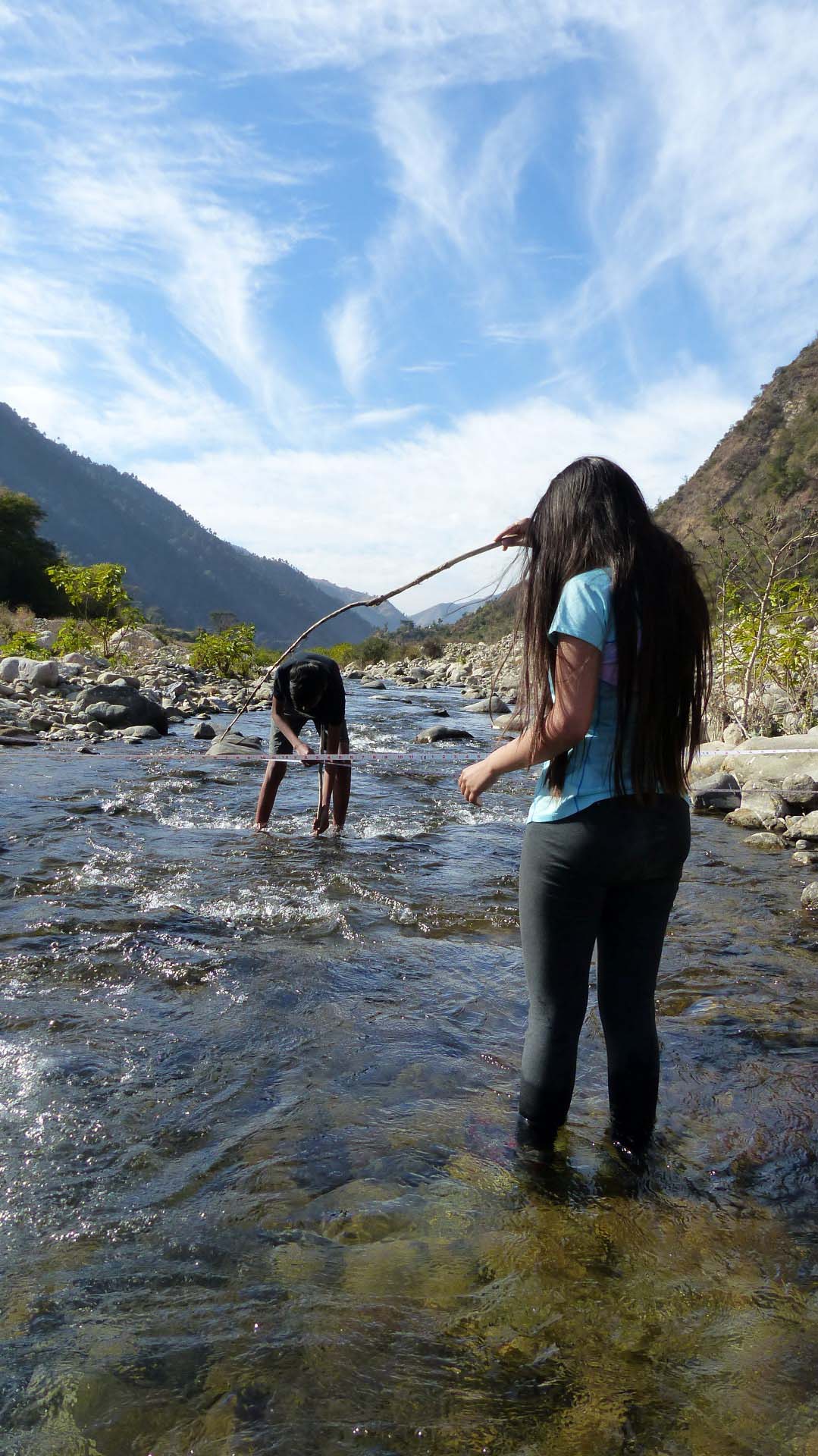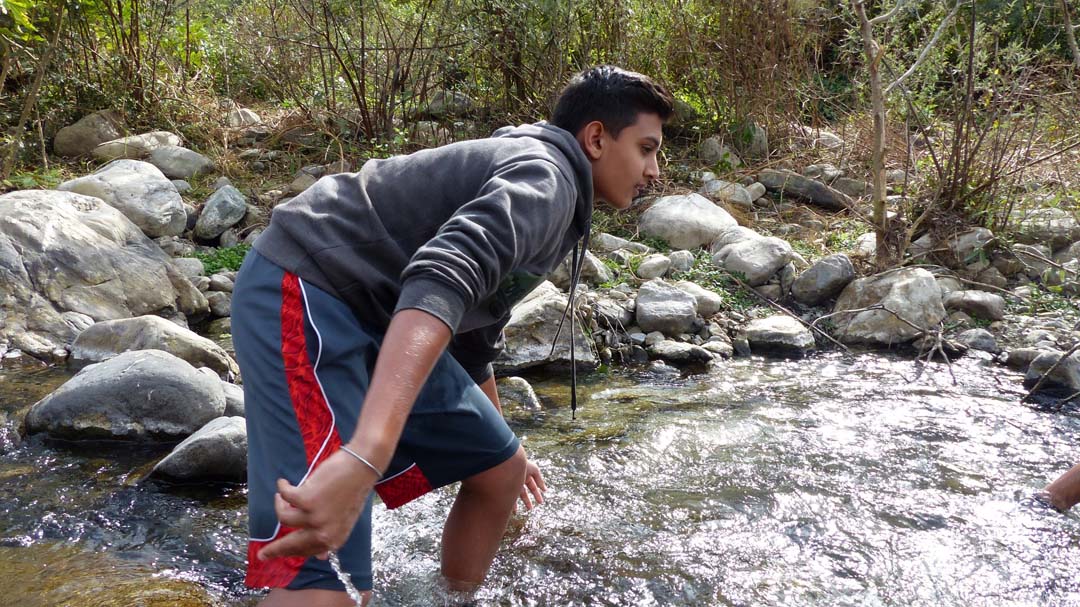 "We learnt about a lot of different things and I don't think we will forget about the things we learned as we actually physically did them." Diya Seth, Woodstock student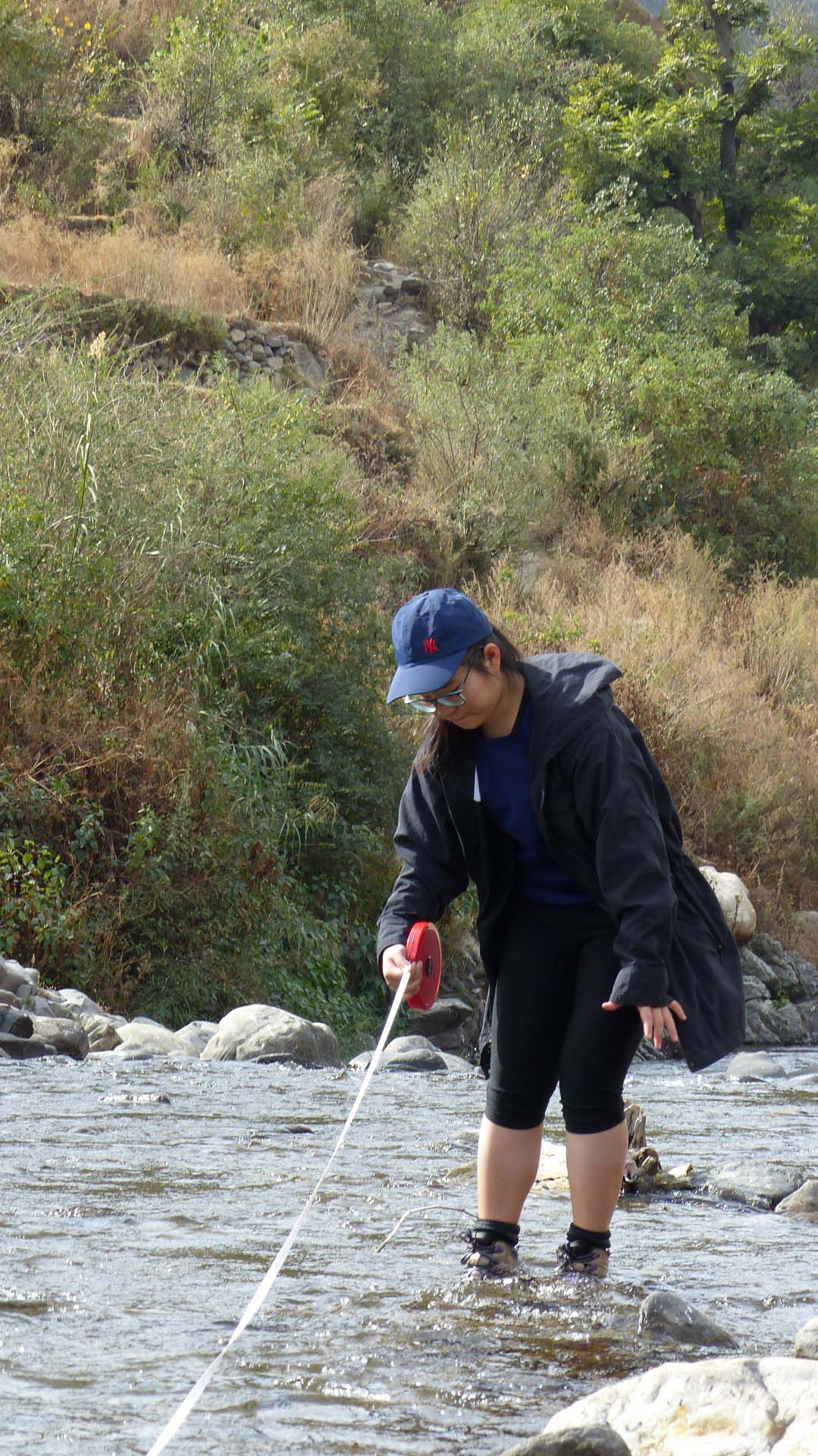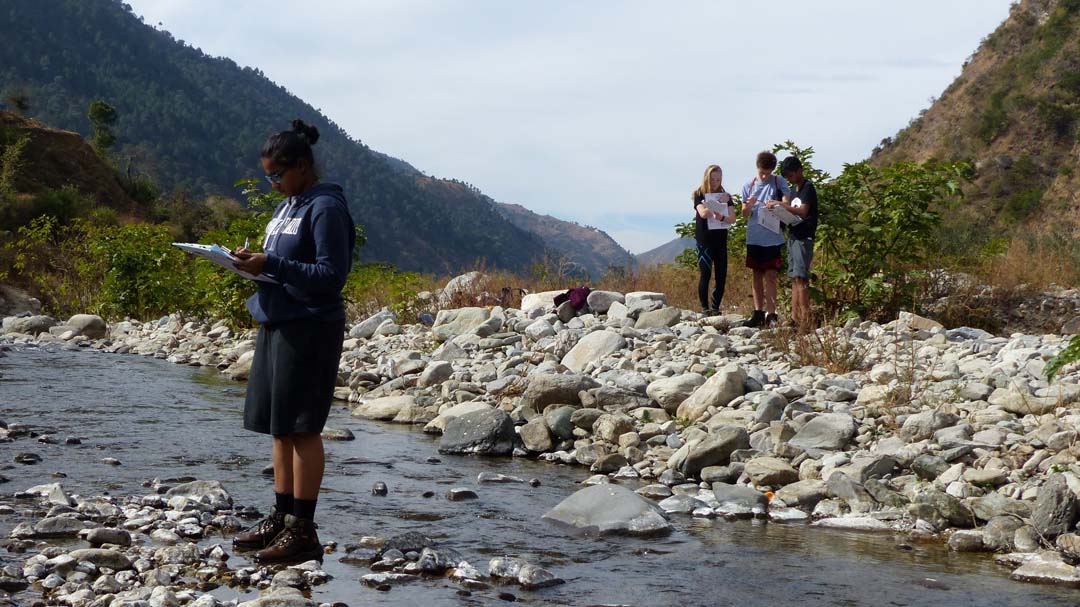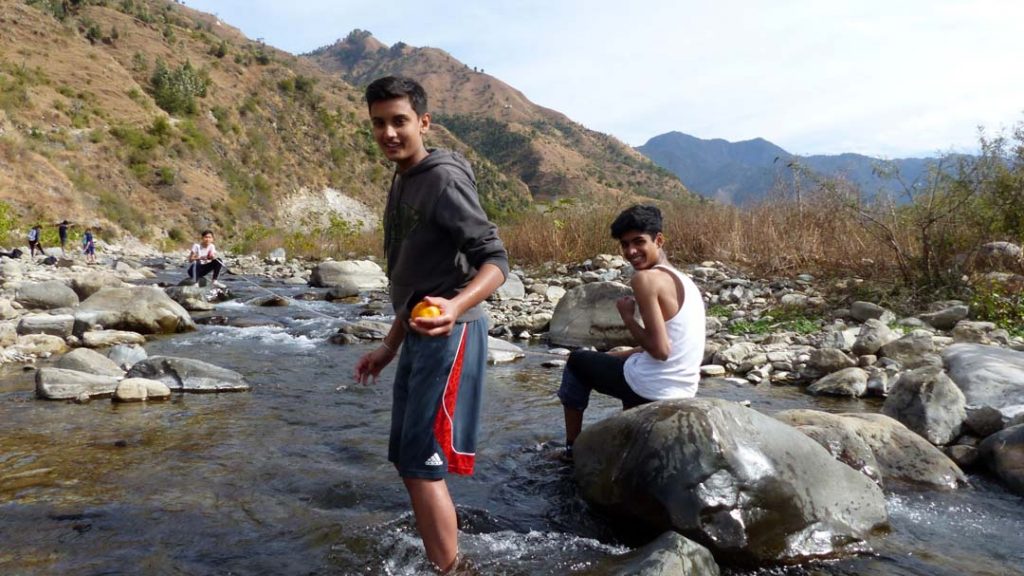 "I really enjoyed the outdoor learning experience and broadening our horizons by actually observing things in real life. It made us more aware of our surroundings and make us have an understanding of it." Noor Guron, Woodstock student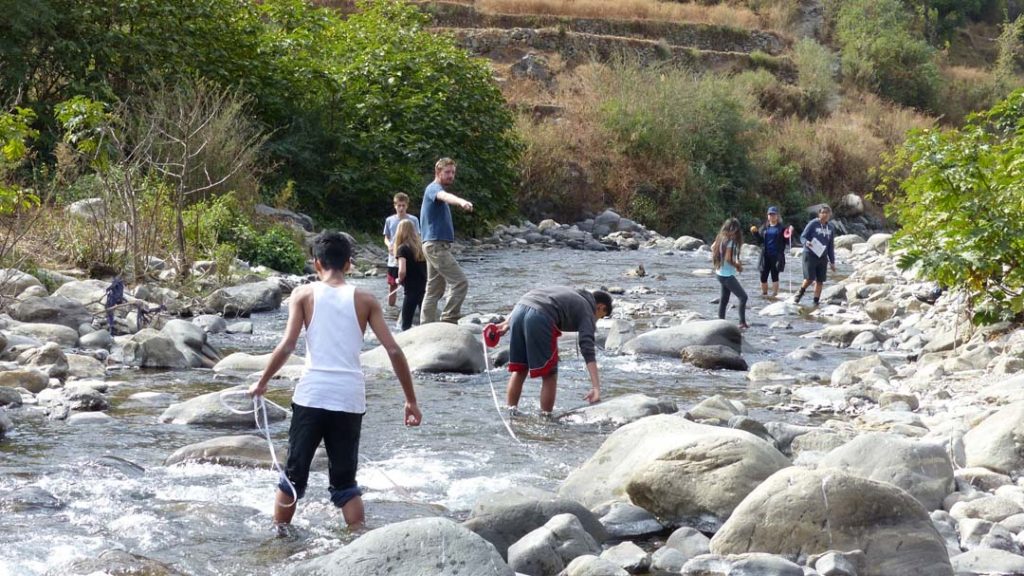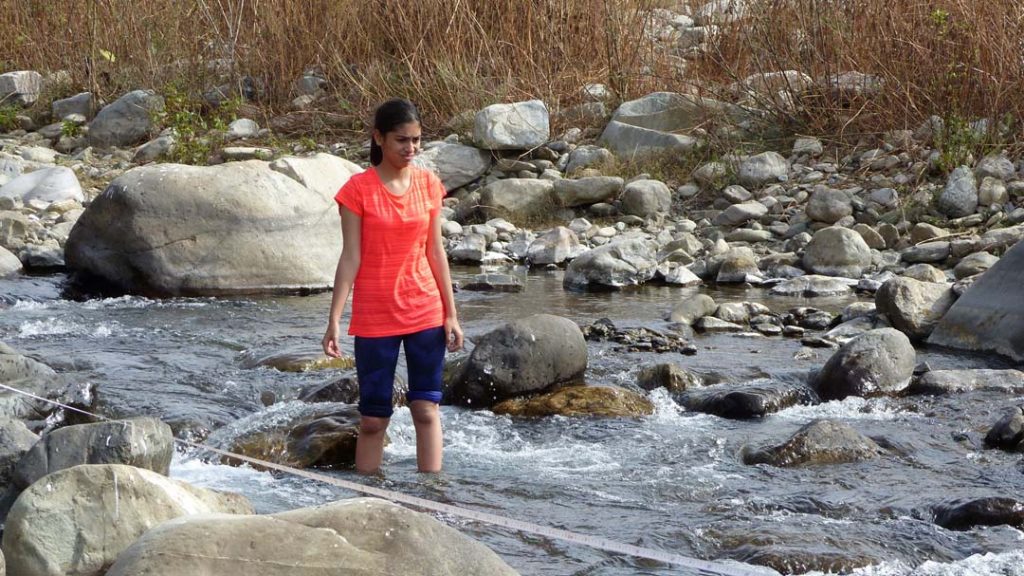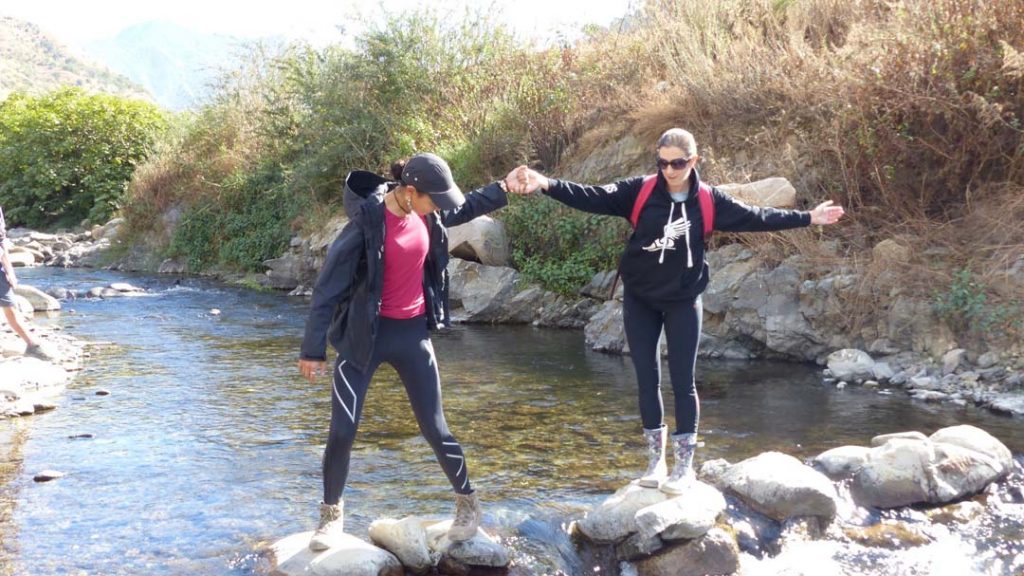 "I enjoyed getting out to the country and being able to go to the river and understanding what Mrs Homewood was talking about. I also enjoyed getting out of the classroom and doing something different from worksheets and notes." Chiriki Curphey